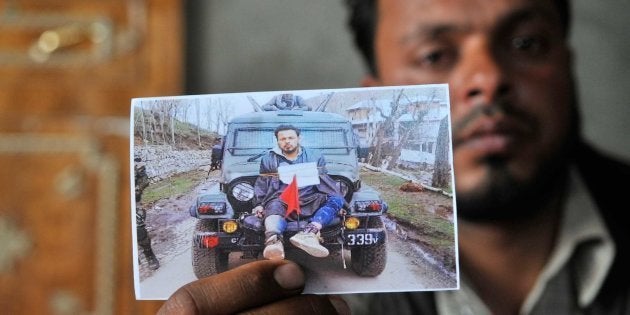 International agency Human Rights Watch is the latest to join the clamour against the Indian Army's recent actions in Kashmir where a civilian was tied to the front of a jeep and used a "human shield", violating domestic and international laws. Despite a pending inquiry against the officer who ordered the action, the Army chief awarded him a medal, spurring a fresh round of outrage.
The Army chief's action undermines accountability and the stature of the military, Human Rights Watch has said in a press statement. "Soldiers have a difficult task in Kashmir and should be rewarded for saving lives, but not by deliberately placing others at risk and violating their rights," said Meenakshi Ganguly, South Asia director at Human Rights Watch. "Support by senior army and government officials for a lawless action merely fans the flames of future lawlessness by security forces and protesters."
The HRW is not the first to point out the risk of valorising such human rights violations, nor are these laws new to the Indian Army. No wonder, even as the army publicly rewarded Major Nitin Leetul Gogoi for his "sustained efforts in counter-insurgency operations", it reportedly told its officers quietly to desist from more such actions.
So what exactly is the army trying to achieve?
As Pratap Bhanu Mehta writes in his column in The Indian Express, we are living in an "age of spectacle". "The army is being drawn into a vortex where a quiet, dignified and assumed acknowledgment of its professionalism will no longer be enough," writes Mehta. "It will constantly have to be granted its place in a society of spectacle."
As a result, the Army is releasing videos of it destroying Pakistani Army's posts, and its chief of staff, General Bipin Rawat, is issuing strongly-worded warnings to his counterpart across the border through a media megaphone.
This scenario mirrors a dangerous trend in media, politics and public life as well: make yourself heard with loud, over-the-top statements and actions, mostly leading to controversies, TRPs, votes. It's an easy and sure-fire way to grab attention, and is an age-old strategy celebrities are familiar with — any publicity is good publicity.
But just as a polarised media can divide public opinion without really addressing people's concerns and instead actively spread misinformation, or politicians who shoot from the hip can spread religious hatred and encourage citizens to violently attack each other, an irresponsible Army could bring a nation to the brink of war instead of preserving peace.
"Rewarding an officer who is under investigation for a human rights violation suggests that the Army seems to be willing to not just overlook, but actually valorise an act of cruel, inhuman and degrading treatment amounting to torture," Aakar Patel, Executive Director at Amnesty International India, said in another press release right after Major Gogoi was honoured by the Army. "This decision sends the disturbing message to security force personnel and people in Jammu and Kashmir that the human rights of Kashmiris can be casually ignored without fear of punishment."
In a country already divided along many lines, the last thing we need is another agency to fan the flames of anger.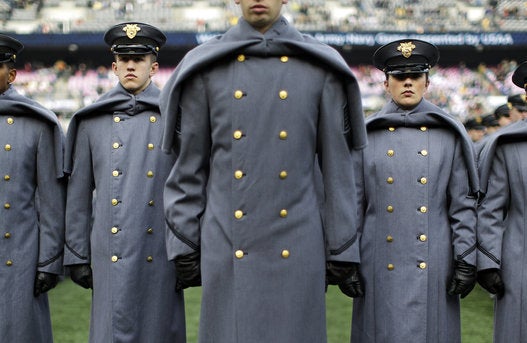 The 115th Army-Navy Game In Photos