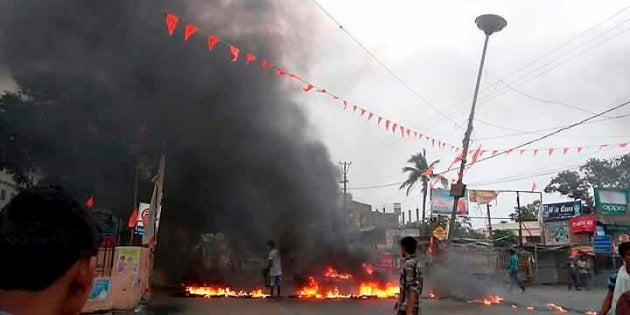 Bhadrak, ODISHA: About 114 km from Bhubaneshwar, in the town of Bhadrak in Odisha hundreds of shops were set on fire and roads were blocked after violence broke out between communities on Thursday. Yesterday, curfew was imposed in Bhadrak after talks failed to resolve the row triggered by alleged abusive remarks on Facebook on Lord Ram and Sita.
At least four cops, including a DSP and an inspector, were injured while trying to defuse the situation.
It all started when some VHP and Bajrang Dal activists demanded action against three Muslim youth for their alleged blasphemous comments on Facebook. A group held a demonstration and started dharna outside the local town police station, demanding the arrest of miscreants.
The next day, a peace meeting was convened between the two groups but it failed to bring out any resolution. After the peace committee meeting failed to yield any result, a mob clashed with police personnel and pelted stones. Sub-Divisional Police Officer (SDPO), Sudhakar Jena, was injured and a police vehicle was damaged in the incident, police said.
Power supply and internet services have been disconnected by the district administration, reports Times Of India. "As fresh violence broke out in several areas of the town, the administration imposed curfew in order to bring the situation under control," Bhadrak Superintendent of Police Dilip Das said.
At least 30 platoons of police force have been dispatched to Bhadrak in addition to the 10 platoons already stationed there.
A group took out a procession and allegedly raised objectionable remarks that evoked sharp reaction from other sections. Police resorted to lathi-charge and used mild force to control the situation as attempts were made to violate the prohibitory orders imposed under Section 144 of CrPC.
Road blockades were put at various places, including the High school, Town hall, Bonth and Akhandalamani Chhak.
The state government appointed Gyanaranjan Das, who was the Commissioner of Cuttack Municipal Corporation (CMC), as Bhadrak Collector and asked him to take charge immediately.
Meanwhile, Union Minister of State for Social Justice and Empowerment Krishan Pal Gurjar, who was scheduled to attend a function in Bhadrak tomorrow, said he has been informed about the tense situation in the town by the police. "Unless the situation improves in Bhadrak, I will not visit the town," he said.
President of Bhadrak Muslim Jamaat Abdul Bari in a statement condemned the alleged remarks about Lord Ram and demanded appropriate action against those involved in the episode.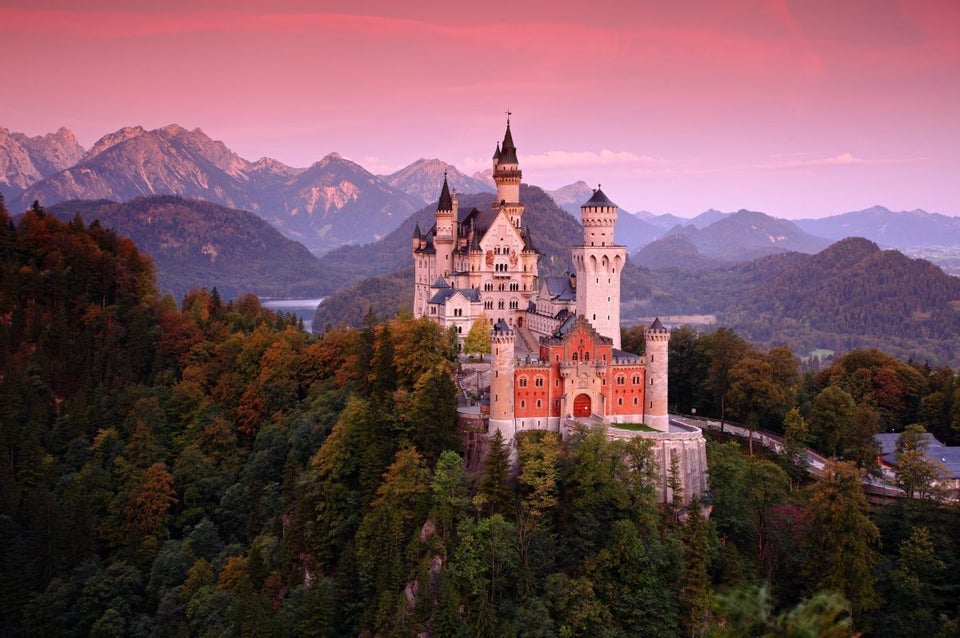 10 Disney-Inspired Dream Trips