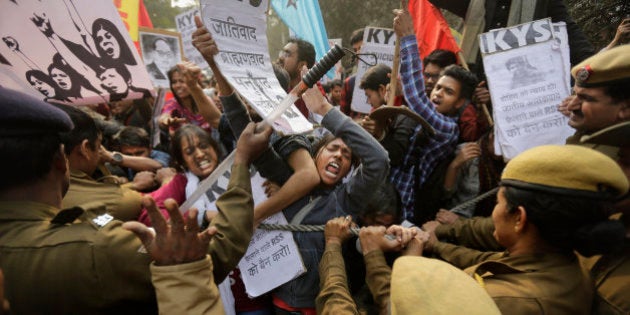 A month after Dalit research scholar Rohith Vemula's death, protesting students of Hyderabad Central University are completely stranded on the campus -- allegedly their internet has been shut down, there's no drinking water or food available in the mess for the last 24 hours.
Tension mounted after the students protested the resumption of duty by Vice Chancellor Appa Rao Podile who was blamed for the 'institutional killing' of Vemula.
On Tuesday, students protested when Podile resumed charge, two months after he went on leave following Vemula's suicide. The Hyderabad Police arrested 27 people, including two faculty members, for vandalising the office and residence of Podile.
Another 100 were booked after Tuesday's protests and around 750 non-teaching staff members have refused to perform their duties after police resorted to lathi-charging the protesters. Classes have been suspended at the university till March 27.
In a letter to the Hyderabad Commissioner of Police, the Registrar M Sudhakar have requested him to bar outsiders from entering the campus. On Wednesday morning, journalists and politicians who turned up at the university were not allowed to enter the campus.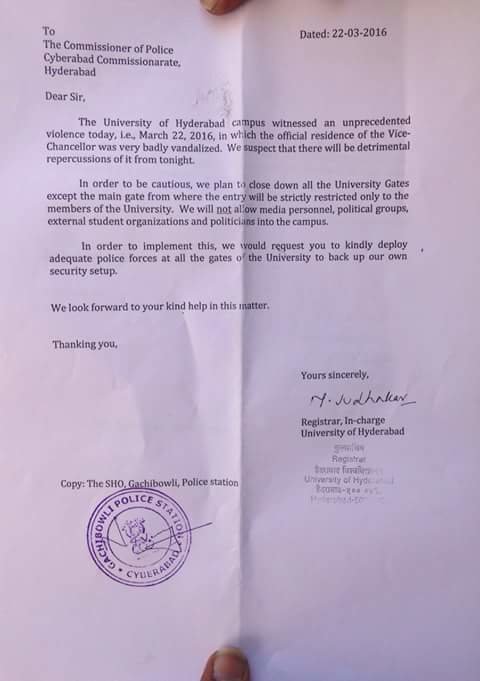 "In order to be cautious, we plan to close down all the university gates except the main gate from where the entry will be strictly restricted only to the members of the university," the in-charge registrar stated in the letter.
"The VC got us starved, thirsty and alienated from reaching out to outside world," Vaikhari Aryat, a student said.
Meanwhile, Jawaharlal Nehru University Students' Union President Kanhaiya Kumar who reached Hyderabad plans to join the students' protest later in the day, has reportedly not be allowed to enter the premises.
Besides the ongoing protest, the students are even struggling to find food and water.
"The mess workers closed down 14 functioning messes. The admin is not letting the canteens to be open either. To get food one has to step out of the campus, where they are harassed by police and guards," Anuja Saha, a PhD student told HuffPost India.
"Media people were busy reporting 'vandalism by protesters' that they didn't find enough time to cover police hooligans beating up and molesting students and faculties alike. We condemn the malicious lie spread by media that protesters vandalized VC's lodge," said Aryat.
The student says, in trying to protect Podile, the ABVP barricaded VC's lodge from the students with furniture.
26-year-old Vemula who hanged himself in Hyderabad Central University campus in January, was suspended from his hostel in August last year for allegedly attacking an ABVP leader.
"They (ABVP) were the ones who actually vandalized the place, thereby. Also, police did stop students who were filming their brutality, beat them up and even broke cameras," she claimed.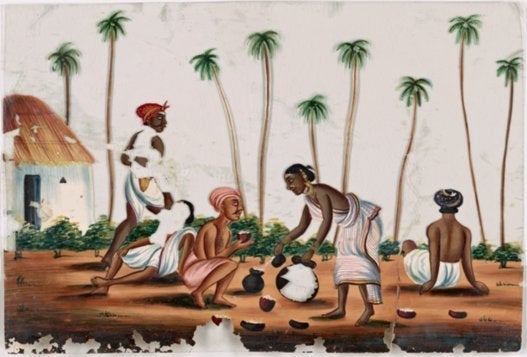 India In The 18th Century