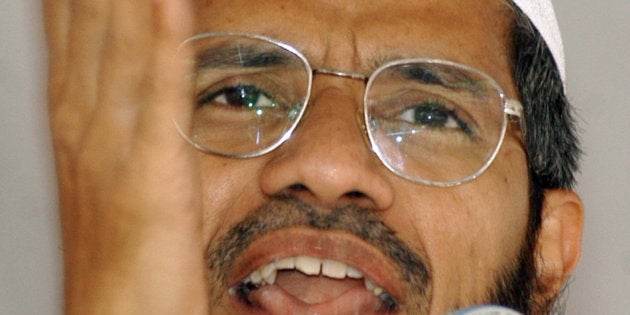 Zakir Naik, who is in the eye of a storm after one of the terrorists behind the Bangladesh attack said he was inspired by the Mumbai-based radical Islamic preacher, on Friday praised Narendra Modi, saying the Indian prime minister has visited several Islamic countries in a very short span.
In an interview to The Economic Times, Naik said, "Modi is the only prime minister of India who has visited so many Muslim countries in just two years. This will strengthen relations between India and other Muslim countries."
"If his intention is to maintain unity between Hindus and Muslims and between India and other Muslim countries, I am totally for him. Muslim countries too are reciprocating his gesture. When he came to Saudi Arabia, King Salman gave him the highest civilian award. Hinduism is a major religion of the world and India has a high Muslim population. So if the PM reaches out to Muslim countries, it is good. It will help bring investments to India. If all these countries get together, India would become a superpower. India was a superpower in the past and will attain that stature again," Naik, the founder of controversial and banned Peace TV said from Jeddah.
Naik, whose sermons reach more than 200 million viewers world over called ISIS as acting against the tenets of Islam. "Jihad means to strive and struggle to make the society better. It also stands for self-defence. But the Indian media has hyped jihad. Besides non-Muslims, it is misunderstood even by Muslims. IS is killing innocent people which, according to the Quran, is a sin against humanity. I call them anti-Islam state. They have given a wrong meaning to Islam. If someone killed Muslims in Gujarat that does not justify killing innocent Hindus in Mumbai," Naik told The Economic Times.
According to Naik, many other Muslim clerics are jealous of him as they are not able to digest his popularity. "Forming sects is prohibited in Islam. If you ask me if I am Sunni or Shia I say I am a Muslim, I don't belong to any sects. Unfortunately , Muslims are divided (into sects) which is not prescribed by Quran-e-Sharif. Most sects don't like my popularity," Naik added.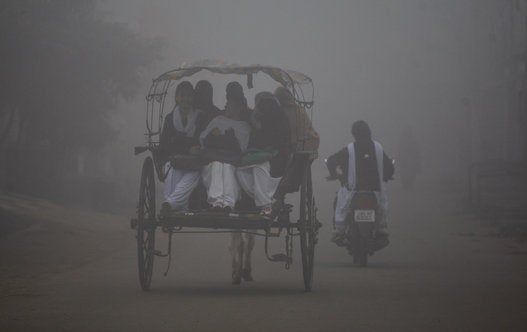 Fog In India