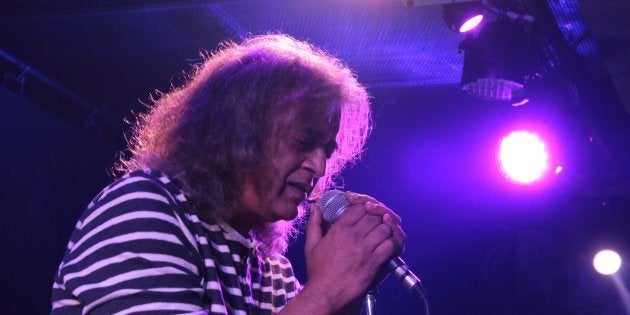 It's tough being Lucky Ali.
Being Lucky entails saying no too often as the reclusive singer still remains notoriously selective about the work he chooses to lend his voice to.
And despite delivering hits like Aa Bhi Ja, Aahista Aahista, Hairat, Safarnama, Bollywood doesn't feature too prominently on Lucky's list.
"My songs are about an inner search. A search within. I don't believe in spreading gyaan. But I want to help people heal through my music," Lucky muses, after performing at Timeout 72, yet another live-in-concert, something that he, it appears, enjoys more than recording music in a studio.
Lucky feels that the sincerity that seeped through in the music of artists of yore is missing in contemporary music.
"When we wrote, sang, made music, there was an honesty in it. It wasn't about topping charts, creating a blockbuster, becoming a sensation, or chasing fame. Our music was a conversation. It was like, man, I'm hurting. And I want to talk, pour my heart out," Lucky says, lost in thought. "It was therapeutic for me. Sunoh was that (from Bombay Boys, 1996), Sifar (1997) was more about questioning. Aks (2000) was more like, okay man, I have met the real world now."
While Lucky reserves his judgment about the so-called YouTube sensations of today, he says if they are not being emotionally honest in their music, they'll fade away as quickly as they arrived.
"If they're not coming from an emotionally authentic space and are here for other reasons, they won't stick around. They'll disappear. If their music is truthful, it'll remain etched in the sands of time," Lucky says, adding that music should always reveal emotional truths, reflecting on the evolution of his own music, which became an alternative voice to a generation of people who grew up in the 90s and early 2000s.
"As I started changing, my influences also changed. I realized I am going through a metamorphosis myself. So my music started reflecting that. I always feel that about music – it has to reveal deep emotional truths. Music is a prayer that connects you to God. And people. It's both, an escape and a therapy."
In the music industry, especially Bollywood, we've reached an odd time where musicians aren't just remixing old songs of yore, but songs as new as 2012 – case in point being the Raabta track from Agent Vinod which was refurbished for Raabta the movie that released this year.
Ali cringes and one can tell this isn't the creative shortcut route he approves of or endorses. "There's no education about music, there's no progress. People here work like gamblers – they work on assumptions that something might work as they're catering to an enormous demand."
He is also critical of the current state of cinema, an industry closely tied with music.
"Even our cinema isn't solution-bearing. I like looking for solutions. Cinema should help people heal. Of course, cinema is also fantasy. But there's other cinema that allows for progressive ideation. Times are changing and we can see that in our country. We need to reflect that."
But what about the creative bankruptcy that one is witnessing in the music space, I persist. From a recycled HammaHamma toTamaa Tamma to Saara Zamana to Laila Main Laila, the dearth of originality is right there in the number of songs that are being recreated.
And if we keep remixing old songs, what will the next generation grow up listening to?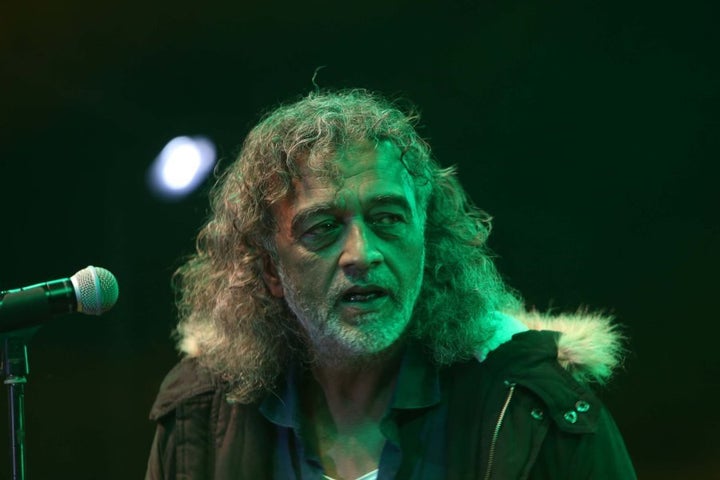 "It's alright, man," Lucky says. "Let them do what they're supposed to do. The others will do what they can do," he says, before adding, "I wish there was money in what I do... But I survive. Just like normal people. I am fortunate that I had very rich parents, who left behind very big things for us. I don't think I have the capacity to earn that kind of stuff. That's why I'm grateful."
While he acknowledges the dearth of creativity in Bollywood, he also praises some of the 'new stuff'. "Some of the new stuff that's happening in Bollywood is very nice. I really like what Arijit has managed to do with his music. He was a humble little kid when I met him."
So why isn't he a part of that?
"I can't be a part of it because it's very difficult for me to be part of someone else's thought, which is what happens in movies. I have too many of own thoughts and ideas. I just don't like the mainstream space. I can't do it. I know people do it and everybody needs to survive and I am not judging them, but it's not me, not my environment. I pray to God that God keeps them well but I also pray that he keeps them far away from me."
He pauses, as if reflecting on what he's just said.
"It's a choice that I made. I am happy with my choices."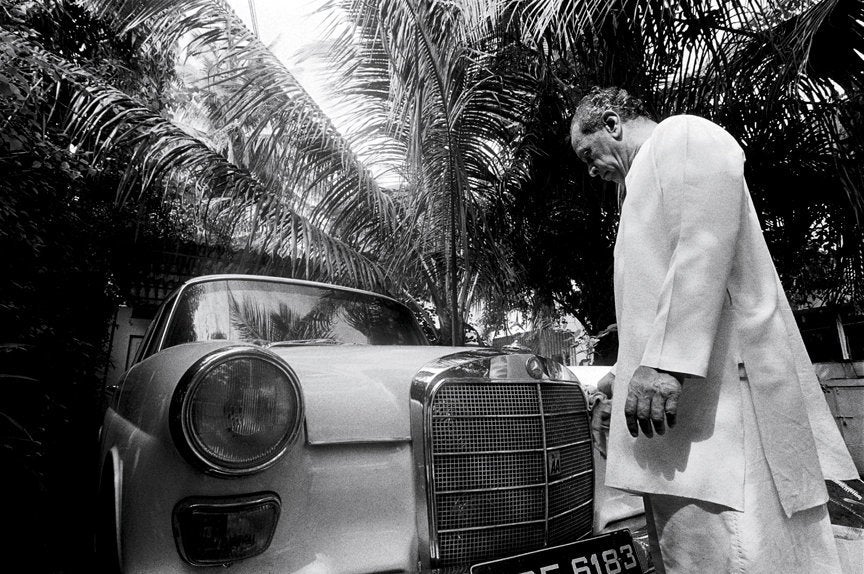 Caught In A Moment: Stunning Black And White Photos Of North India's Music Legends