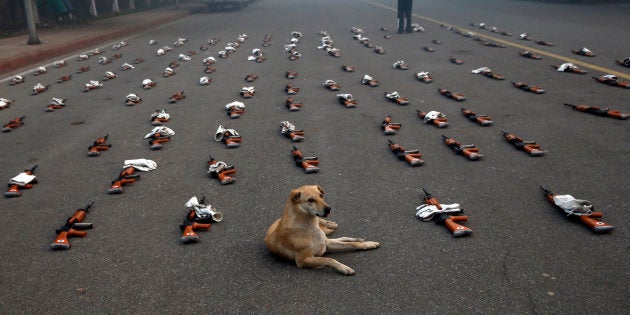 Move over Roger, Rover and Jack, make way for brand Made in India.
In a first, the Indian army is planning to induct the homebred Mudhol hound into the defence forces, apart from the familiar foreign breeds, like German Shepherds, Labradors and Great Swiss Mountain.
As the Hindu reported, the Mudhol, a cross between Persian and Turkish dogs, was peculiar to the region of Bagalkot in Karnataka, bred by the Ghorpade kings. These lanky creatures are known for their stamina and fighting spirit. They also have, reputedly, sharper and quicker reflexes than their foreign counterparts.
A bunch of these potential candidates are being trained at the Remount and Veterinary Corps (RVC) centre in Meerut in Uttar Pradesh, while six dogs are already ready to join the forces in Jammu & Kashmir later this year.
RVC personnel have asked the Karnataka Veterinary, Animaland Fisheries Sciences University (KVAFSU) for a second batch of eight pups, The Hindu added.
Popular in the Community