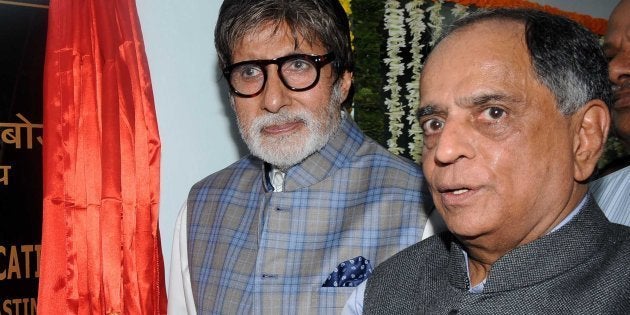 Remember when Pahlaj Nihalani said that he might pursue legal action against filmmakers for showing films abroad without a CBFC certificate? It's okay if you don't, because it's just one of the severalincomprehensiblerants the Censor Board chairman goes on every now and then.
But here's the thing: the Censor Board has zero control over what is shown in film festivals—and they just admitted it.
Responding to an RTI application I filed, the CBFC said that it has "no jurisdiction" over films being exhibited in festivals, either in India or abroad. So much for 'clamping down'.
Keep this in mind: the Censor Board regulates films that are exhibited theatrically in India. This means that it has absolutely no control over film festivals or even overseas distribution. Why is then Pahlaj Nihalani rattling his sabers?
This is not the first time he has contradicted the organization he heads. He has frequently complained about producers uploading uncertified trailers of their film on YouTube, but the Censor Board has admitted in another RTI response to me that it has no authority to regulate what filmmakers upload to the Internet. Notably, it has also admitted it has no jurisdiction over content that is streamed on platforms such as Netflix and Hotstar.
As if these contradictions weren't enough, let's look at the one easily found in Nihalani's own films. As a filmmaker, he routinely got away with making films featuring sexualized content that the CBFC today keeps a tight lid on.
Then there was the Mirror Now incident—Nihalani claimed that if the news channel was able to get 100,000 viewers to approve of the word 'intercourse' in a trailer of the film Jab Harry Met Sejal, he would clear it.
Later, he was cornered for a good few minutes in an awkward silence by one of the channel's reporters. They had managed to get those votes. And yet, he said nothing. So I filed another RTI.
In response to this RTI, the Censor Board said, pretty stiffly: "CBFC certifies films as per the Cinematograph Act, 1952, and Certification Guidelines 1991 laid down under it by the central government."
It's safe to assume that the Cinematograph Act does not really allow the chairman to make censorship decisions based on unscientific polls held by news channels on Twitter—and yet, he was able to make that bold demand, in really formal and contract-like language, and shy away when it backfired.
The problem with Nihalani's proclamations—and his almost Trump-like inability to enforce them—is not with the statements in themselves; but in the fact that an individual like him is allowed to head the Censor Board in the first place.
The CBFC's name stands for the Central Board of Film Certification, not Censorship. But under Nihalani, the Board has taken a reckless and unguided slide down the path of censorship, only to have many of those decisions reversed.
In his first few weeks into the job, Nihalani circulated a ridiculous list of swear words that he said would no longer be allowed even in films certified for adults. Following the list's leak, and the criticism that followed, even from within the Censor Board, the circular was put on hold.
Then there's the long list of films that the Censor Board rejected that were later cleared by the courts or by the Film Certification Appellate Tribunal. Take Udta Punjab, which the CBFC demanded undergo over 70 cuts, including removing all instances of the word 'Punjab'. The absurd decision was overturned by the Bombay High Court, which let the film pass with one cut.
Take Haraamkhor, a film depicting a teacher who takes advantage of a vulnerable teenage girl; the Censor Board rejected the film because "teachers are revered people in society", never mind that the film was highlighting how some of them abuse that reverence.
The FCAT cleared the film with two minor cuts and an on-screen disclaimer.
Most recently came Lipstick Under My Burkha, which the Censor Board rejected for being too 'lady-oriented'. The FCAT again cleared the film with cuts.
From these events, it becomes clear that the Censor Board has no idea what it's doing—its chairman frequently makes threats and orders he has no power to execute. It rejects films on flimsy grounds that are later overturned by the FCAT and courts. It has even stopped uploading records of the increased number of cuts films have to endure these days.
Why should a Censor Board that seems to have no idea on how to do its job; whose decisions are consistently challenged and overturned; which is headed by a man who has no idea what it is and isn't allowed to do; continue to be allowed to run unchecked with the authority to regulate what Indian people can and cannot see?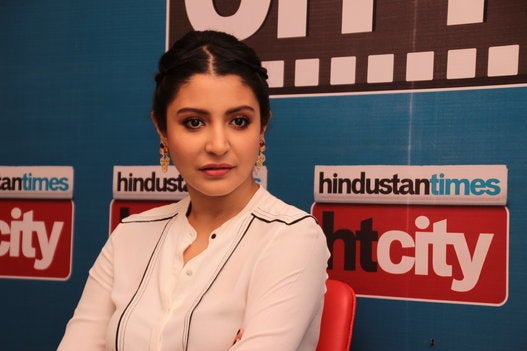 6 Times Anushka Sharma Nailed It While Speaking About Censorship
Popular in the Community