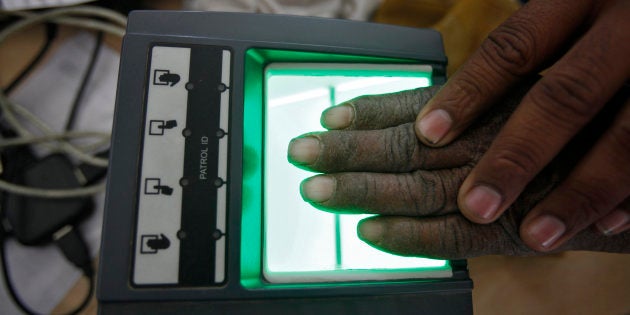 At a time when the government is making Aadhaar mandatory for a number of services, data released by the Telengana state on the operations of Mahatma Gandhi National Rural Employment Guarantee Scheme has shown that 36 per cent of Aadhaar-based authentication has failed this year because of mismatching biometrics, Mintreported.
The biometric-based Aadhaar authentication primarily relied on fingerprints as iris scanners have seen limited deployment because they are expensive, said the report. Telangana is among the first states to share such operational details on Aadhaar biometrics.
Aparajita Sarangi, joint secretary in the ministry of rural development in New Delhi, told Mint that the authentication issues were due to "human error."
Earlier this year, the government made it mandatory for people living in rural areas to have Aadhaar number to find work under the rural guarantee scheme. The scheme promises 100 days work for a household annually and all rural workers registered under the scheme were asked to give proof of Aadhaar or apply for Aadhaar by the end of March 31 to be eligible.
Recently, the Supreme Court ruled that Aadhaar cannot be made mandatory for welfare-related benefits, but gave a green light for its use for non-welfare government services such as taxes.
The government has also made Aadhaar compulsory for filing taxes through the controversial Finance Bill. Aadhaar is also now required for Know Your Customer (KYC) formalities at banks and for mobile numbers.