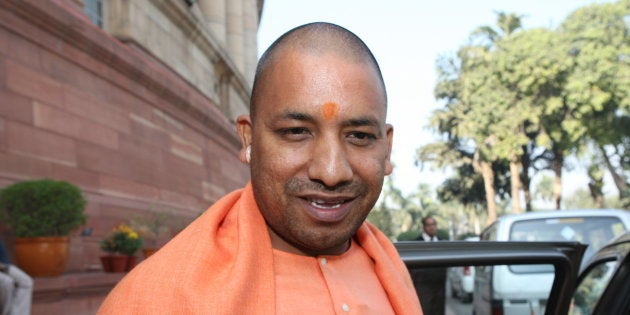 In a surprising choice, 45-year-old Yogi Adityanath (born, Ajay Singh Bisht), a five-time member of the Parliament, has been chosen as the chief minister of Uttar Pradesh.
As reported by Huffington Post Indiafirst, Uttar Pradesh will have two deputy chief ministers, Keshav Prasad Maurya and Dinesh Sharma. Maurya was elected from the Phulpur constituency, while Sharma is the vice president of BJP and, also in-charge of Gujarat.
Adityanath, BJP's representative from Gorakhpur, is also the head priest of the Gorakhnath temple. In 1998, he was elected to 12 Lok Sabha when he was just 26 years old.
Adityanath is a hardliner who is known for his unapologetic pro-Hindutva views, and has often been at the centre of controversies. Memorably, he was also key mover and face of the controversial ghar wapsi plank. In 2002, he founded the Hindu Yuva Vahini. An alleged socio-cultural outfit, the volunteers of the group are known to use strong-arm tactics in riots, cow-protection drives and to stop 'love jihad.' Adityanath's 2014 affidavit before the Election Commission lists charges of rioting, attempted murder and intimidation against him.
Announcing the decision after a meeting of legislators in Lucknow, Union Urban Development Minister and Information and Broadcasting Minister Venkaiah Naidu said that the UP result was a "watershed moment" in the history of BJP.
Sources indicated that Adityanath wasn't the choice of some senior BJP leaders and Union Home Minister Rajnath Singh. The hands of such leaders appeared to have been forced by him.
Earlier today, Adityanath was summoned to Delhi on a special flight to meet Prime Minister Modi, but he returned to Lucknow without being able to meet the PM Modi. The Prime Minister had already left for Dehradun to witness the swearing of Uttarakhand chief minister Trivendra Singh Rawat.
Even as the elections in UP kicked off, Adityanath had made his chief ministerial ambitions clear to the top leadership, sources said. After the landslide victory in Uttar Pradesh, there were questions within the party about whether a hardliner should be made the chief minister. Sources indicated that Adityanath had garnered the support of a substantial number of elected members.
In choosing Adityanath, Keshav Prasad Maurya and Dinesh Sharma -- two leaders from the upper castes and one from the backward caste -- the BJP has balanced the caste considerations. However, in choosing these leaders, the BJP has also ignored western and north-western Uttar Pradesh, from where it swept the 2017 elections.
Adityanath's appointment indicates that BJP is interested in developing another rung of Thakur leadership -- a caste that decides elections in several states. Interestingly, the newly appointed Uttarakhand chief minister, Trivendra Singh Rawat, is also from the same community.
By appointing Adityanath, the BJP appears to be indicating that it will go ahead with a strong pro-Hindutva and developmental agenda in 2019.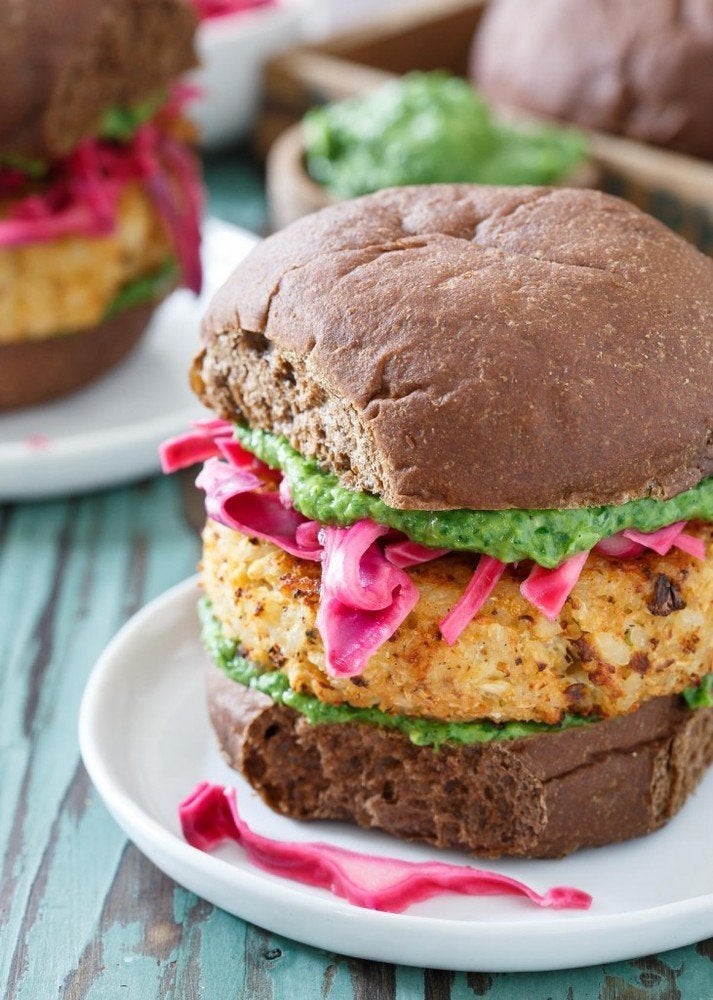 Burger Recipes
Popular in the Community