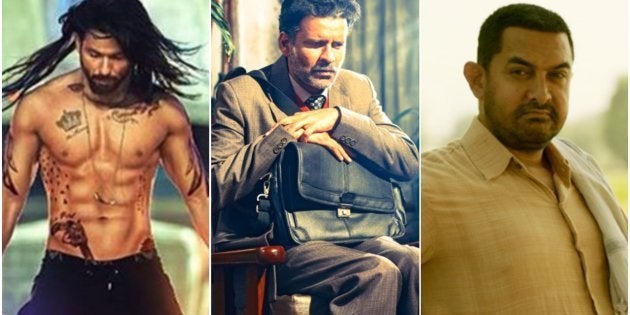 Okay, take your fan goggles off for a moment and consider this question: if you were to award Akshay Kumar for his acting in a film, which film would that be?
If you are an avid Bollywood movie watcher, you'll probably name Airlift. Or perhaps Special 26. If you're not into the Akshay Kumar-type films anymore, you'll probably go years back and name Hera Pheri.
Now let's define what an 'Akshay Kumar film' has meant in the last decade. A majority of them are usually films with paper thin story lines, a lot of slapstick comedy, one chartrocbuster that'll be a nightclub staple for months and basically a lighthearted, predictable comedy abounding in stereotypes. Some of these involve Kumar doing some mean action -- a trademark of his career and success.
Where does Tinu Suresh Desai's Rustom figure in all this? I'm afraid to say, nowhere.
Yet, earlier today, Kumar bagged the National Award in the best actor category for his performance in this film.
Based on the scandalous Nanavati murder case that rocked Mumbai in 1959, Rustom was at best a half-hearted attempt at a courtroom drama and a really comical attempt at a period film. Comical, but unintentionally.
It's worth mentioning that the jury chairperson this year was Priyadarshan, a filmmaker who has done as many as 6 films with the actor.
If we assume that the National Awards intends to award great acting and good filmmaking, awarding Akshay Kumar for Rustom is most likely to seem incongruous. Safe definitions notwithstanding, an award is an exercise in judging how one film or performance is superior to another. When you think about that, and the terrific work Kumar's peers have done in the preceding year, it's hard not to wonder what was going on in the jury's mind.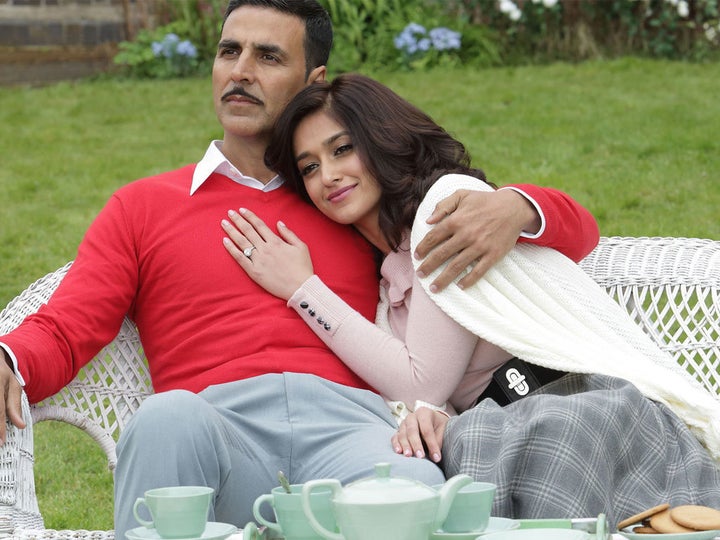 In his review of the film, critic Suprateek Chatterjee wrote, "This is an Akshay Kumar vehicle that, for some reason, doesn't allow its star to really act. As this movie's Rustom Pavri, he's at the opposite end of the 'Being Parsi' spectrum from Deboo, which is to say he basically comes across as Akshay Kumar playing a Parsi naval officer at all times."
Now, compare this to other performances by some of our other male actors.
Undoubtedly, one of the most haunting performance of 2016 was given by Manoj Bajpai in Hansal Mehta's Aligarh. The manner in which Bajpai, arguably one of India's best actors, captured the vulnerability and fragility of a lonely gay professor, who's thrown out of his job because of his sexual orientation, was masterful. It was a role that required the actor to subtly express internalised pain and Bajapai did that with aching accuracy.
Almost as good as Bajpai's performance was Aamir Khan's turn in Dangal. Khan, who played a retired wrestler who decides to train his two daughters for the Olympics in patriarchal-Haryana, underwent a drastic physical transformation for the role.
Agreed, a physical transformation isn't always the hallmark of a great performance, but even if you discount that out, Khan's was a career-defining role. As a dictatorial father, he conveyed both, his selfishness and selflessness in equal measure.
Take for example this song 'Naina'. Aamir captured a parent's anxiety with such delicate intimacy, it's hard not to be emotionally transported to his state while watching him.
While these two were most definitely the standout performances of the year, there was Shahid Kapoor too, who delivered a stunning performance as a rockstar grappling with drug addiction, in Abhishek Chaubey's Udta Punjab, a film of immense social-relevance.
Rajkummar Rao, too, outperformed himself by slipping into a layered, complex role in Vikramaditya Motwane's Trapped. While the film released in March 2017, to rave reviews, it was eligible for the National Awards as eligibility depends on when a film procured its Censor certificate, which it did in 2016.
And then there was Sushant Singh Rajput, who knocked it out of the park as MS Dhoni in Neeraj Pandey's biopic on the celebrated Indian cricketer.
All the above mentioned films were aesthetically superior to Rustom andrevolvedaround relevant social themes. One is forced to wonder what yardstick the National Awards committee used to judge a film and the acting prowess it demanded of its actors.
If we consider the conversations some of the films last year started in India, Aligarh would obviously lead the pack. Aligarh was about institutionalised oppression against homosexuals and the censor board went to demonstrate what the film sought to narrate by giving the trailer an 'A' rating making it almost impossible for it to be aired on prime time TV.
Udta Punjab had an elaborate battle with the Censor Board as it exposed Punjab's rampant drug crisis. Aamir Khan's Dangal started an interesting conversation about feminism and appropriation with Khan's depiction of a controlling, zealous father.
Now compare that to Rustom. Thanks to Akshay Kumar's character's unabashed jingoism, the film failed spectacularly to start any useful, interesting debate.
Again, this brings us to the question, why then, did Rustom impress the jury more than any other film last year?
It's grossly unfair to Kumar as well. He is a fun entertainer and awarding him for a far-from-worthy film is taking away from his success as well as the hard-work and discipline of other more deserving candidates.
But clearly, this isn't the first time the National Awards have gone so horribly wrong. Never forget: Arjun Rampal was given the honour for his wooden performance in Rock On !! and Saif Ali Khan won, not for Omkara, but for, ahem, Hum Tum.
How are budding actors and artistes supposed to look forward to the National Awards, when a jury, peopled with the country's most critical and influential names, makes judgments such as these? How will they be any different, any more prestigious and credible than any other run-of-the-mill award shows?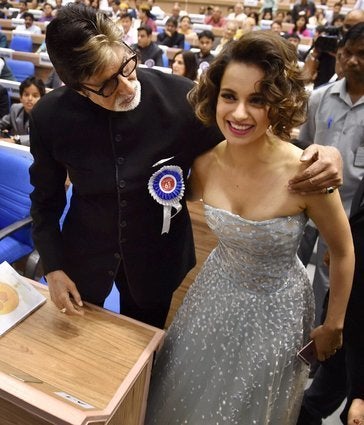 Bollywood Dominates 63rd National Awards Ceremony
Popular in the Community