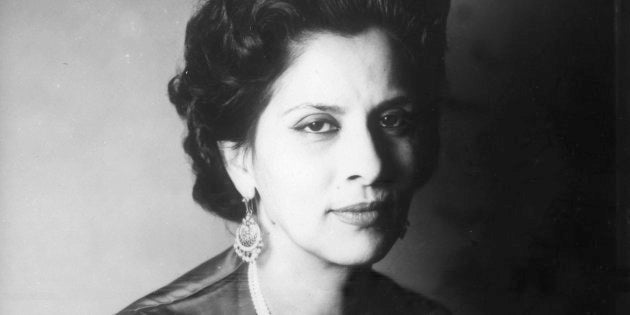 "It appeared at times that neo-Indians wore their nationalism like a mask, and their Indianness like fancy dress," says Laila, the narrator of Attia Hosain's only published novel, Sunlight on a Broken Column (1961). Referring to "the 'smart set' of Bombay and Delhi" who returned home in the 1930s and 40s after an elite Western education and decided to embrace their roots, in their own fashion, usually through superficial markers of attire and conduct, the remark captures Laila's (and her creator's) disdain for such shallow patriotism.
It also resonates sharply with the pulse of contemporary India, where keeping up appearances is quickly becoming the key to being regarded as a model citizen. Fealty to the nation is now measured in decibel levels of voices singing praises to the motherland, the alacrity with which contraband meat is rejected, and by an unquestioning submission to a way of life dictated by good sanskar (rituals).
Reading Hosain's novel, more than fifty years after it was first published, inspires a curious sense of déjà vu. An elegy for a vanished past, Sunlight appeared long after Hosain had left undivided India, where she spent the first 34 years of her life, for Britain, with the Partition of 1947. Told by Laila, who is a 15-year-old orphan when we first meet her, it traces the fortunes of a wealthy land-owning family of taluqdars in Lucknow through the early decades of the 20th century to its decline and fall after the independence of India and the abolition of the princely states.
Yet, in spite of its overarching frame of the freedom struggle, Laila's story is also one of a personal battle, to emancipate herself from the shackles of convention and religion. In her intimate history, tucked away between the folds of the grand upheavals, Sunlight holds its most enduring appeal. It remains timelessly relevant across a gulf of several decades and is still able to touch the lives of a generation of readers for whom the legacy of the Partition is mostly shrouded in toxic rhetoric of political hatred.
Fealty to the nation is now measured in decibel levels of voices singing praises to the motherland
Born in 1913 to Shahid Hosain, the Taluqdar of Gadia, and Begum Nisar Fatima of the Alvi family of Kakori, Hosain grew up, much like Laila, on the cusp of two cultures. Shahid Hosain, a Cambridge-educated gentry, sent his daughter to an English school and later to college (she was the first woman from a taluqdari family to graduate). At home, Hosain's mother, who came from a line of scholars, ensured she was taught Persian and Urdu. She grew up reading the canon of English and European literature as well as the Quran — a more cosmopolitan education can scarcely be imagined.
In 1933, Hosain married her cousin Ali Bahadur Habibullah, against the wishes of her family it seems, and moved to Britain in 1947, refusing to choose between India and Pakistan, believing London to be a neutral ground. "There was to be no renouncing of nationality; everyone from the Indian subcontinent had British passports in 1947," she wrote in an essay published after her death in a volume, Distant Traveller: New and Selected Fiction (Women Unlimited, 2013), edited by her daughter Shama Habibullah and the writer, Aamer Hussein. "I respected the country which had given me not just physical refuge but had an ideology of human rights and civil liberties to which I was completely attuned. At the same time, I respected and obeyed the laws of the country of my birth where I was recognised to have the rights of someone of Indian origin."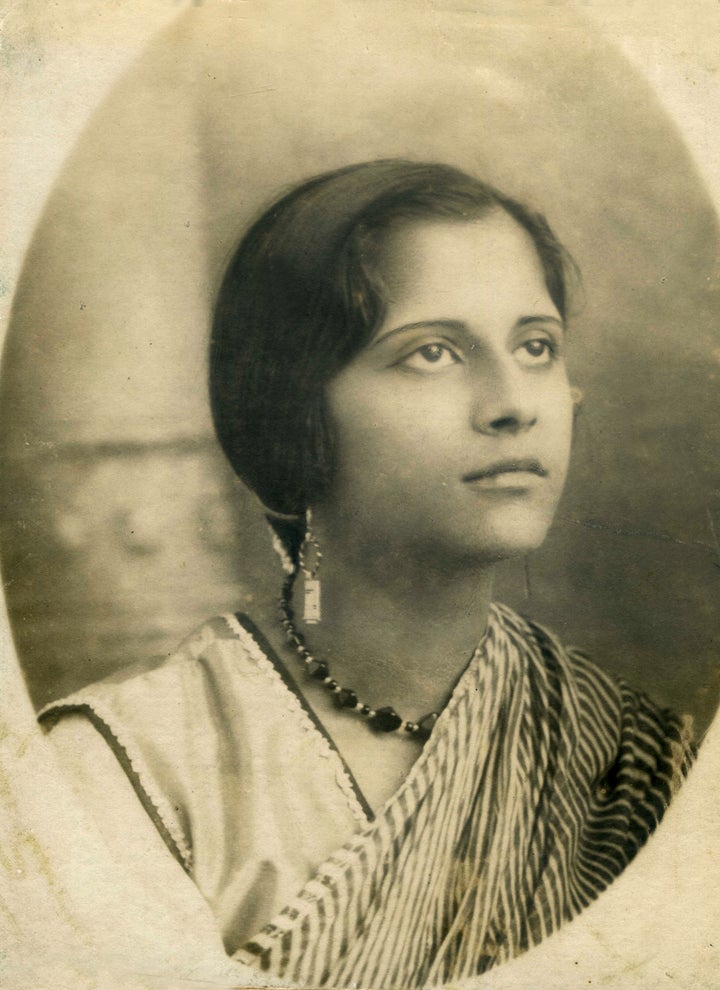 In 1953, Hosain published a collection of stories, Phoenix Fled, which were not only acclaimed in Britain but also hailed as one of the earliest such volumes by a woman of Indian-origin. Her editor, Cecil Day Lewis, at Chatto and Windus assured her it was that her writing, not her ethnicity or subject, that made her special. More validation came from Leonard Woolf, who was sorry to have not published her at the Hogarth Press, which he ran with his wife, Virginia.
It's difficult to surmise why Hosain never wrote another book after Sunlight, but as with several writers of the 1950s and 60s, it was this one novel that would make her reputation secure in the canon of what is now known as "Indian writing in English". She worked as a broadcaster with BBC Urdu for a while, lending her voice to parts of Shakespearean heroines in translation, but left her job when the BBC decided that the Urdu services would only exclusively be relayed in Pakistan.
In Laila, we encounter a complex, even tortured, manifestation of Hosain's intellectual inheritance. In spite of losing both her parents early (Hosain's father died, too, when she was only 11 and her strong-willed mother brought her up), Laila is able to go to school and college because of the good offices of her Uncle Hamid, a patriarch with a progressive bent of mind, very much a man of his time riddled with contradictions.
A beneficiary of the British education system, Hamid doesn't want his wife to observe purdah but also doesn't let up a chance to scoff at her in public. A similar courtesy is extended to his niece, who, having grown up with her aunts Abida and Majida in the cloistered ancestral mansion in Lucknow, lorded over by her stentorian grandfather Baba Jan, is startled by the freedom from the confines of the zenana. But soon, Laila discovers the fragility at the core of such liberties, especially among the members of polite society, forever mindful of the archaic rules of decorum whose persistent force no amount of modern etiquette can diminish.
An acute observer of social situations, Hosain had an unfailing eye for life's little ironies — her main focus, as she later said, was on exploring "the problems of human relationships". It is likely that the company of women, especially those belonging to the serving class, who surrounded her during the early years in the inner chambers, honed her instincts as a writer. With her incessantly questioning mind and the occasional quick-fire responses, Laila betrays the anxieties and discomfort Hosain may have felt while negotiating the slippery slopes of ancient prudery, fenced in by the trappings of genteel modernity. Her dilemmas are most eloquently expressed in her conversation with her female cousins and friends.
Between her cousin Zahra's self-righteous piety and Zainab's rustic resilience (both turn out to be strikingly pliable later in life), Laila sounds as if she is always spoiling for a fight. "A thing can't be shameful at one time and not another, for one person and not another," she says, as they chastise her for questioning what was wrong with men meeting their wives openly at home. "Besides, if it is such a shameful business being married and having children, why talk of nothing but marriage from the moment a girl is born?" she adds.
If it is such a shameful business being married and having children, why talk of nothing but marriage from the moment a girl is born?
Oddly enough, Laila's emotional outburst is echoed only by the servant girl Nandi, forever in trouble with the men for her beauty, but always defiant, spurning every moral code that society tries to foist on her. Abjectly beaten by her father and married off to a doting old man, she remains unsentimental till the end, and by the side of her mistress, who, in her later years, is left caring for her own child all by herself.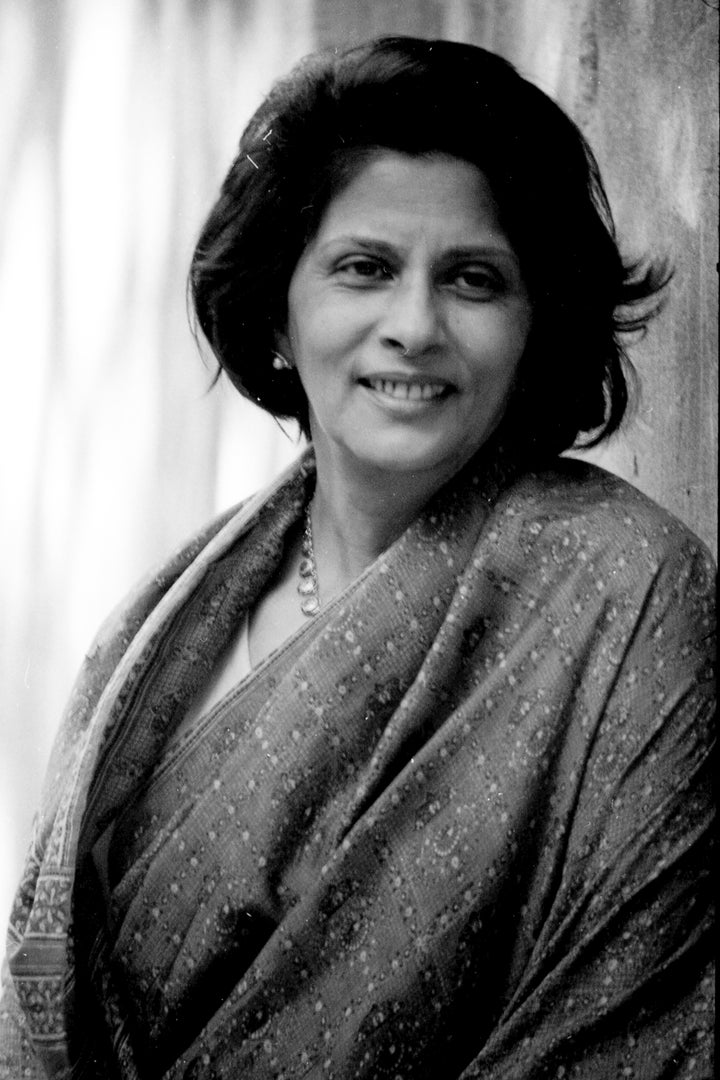 With her keen attention on the lives of women from the lower strata, Hosain was among the first Indians who wrote in English to hold a mirror to subaltern realities. In Laila and some of her contemporaries, we also hear one of the earliest enunciations of the complicated legacy that more than a century of colonial rule left had on its subjects. At a critical point in the novel, Laila's friend Nita Chatterjee, a revolutionary-in-the-making, has a telling outburst. "We are trained to be cowards and traitors," she cries out. "What is education worth if it does not recognise the freedom of expression?" Her youthful anguish resonates to this day, speaking of a universal tragedy, across time and space.
Laila's predicament, in the end, is no less wrenching than Nandi's, in spite of her relative privilege and her far more assured place in the world. With the Partition, she loses one part of her family to Pakistan (the same fate befell Hosain), one of her male cousins is killed by the marauding mobs on his way to the new nation, and her old home in Lucknow is felled by the new rules of the government of independent India. Still, the last vestiges of idealism continue to smoulder inside her — as well as within her friends and relations who choose to stay in back India. Their faith in an eventual secular coexistence, when all indicators point to the contrary, remain as unshakeable as their inability to fully hate the departing colonisers, even those who had once insulted and tormented them. In the great tradition of assimilation in India's heterogenous culture, some of the foreigners had become an inextricable part of their lives, such as the old Mr Freemantle, a close friend of Laila's grandfather's, who the children of the house always knew as Gorey Dada, and who wished to be buried next to his old pal.
The syncretic spirit of undivided India, which beautifully comes alive in Hosain's evocation of Hindu and Muslim festivities in the Lucknow of Laila's girlhood, survived even the dire hand of foreign conquerors, though its fortunes in the 21st century have come under ever more serious threats. To revisit Laila's story now, especially for those of us who have known only a hate-spewing divided subcontinent in our lifetimes, is to not only recognise a sense of everything that we lost but also to recover the forgotten values that can enrich us and help us live.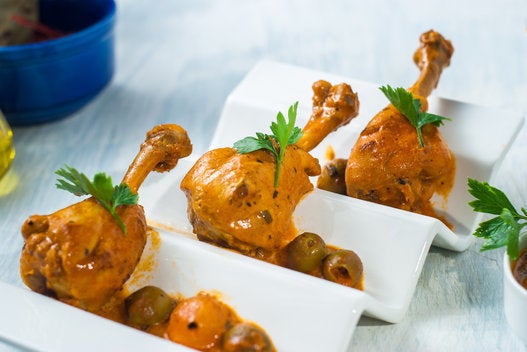 3 Lucknow Inspired Recipes By India's Most Stylish Chef
Popular in the Community