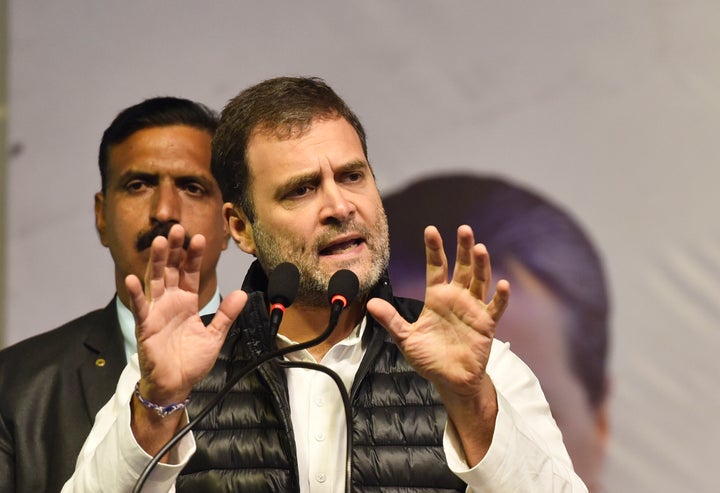 The news of the clash was confirmed by the Indian army on Tuesday afternoon.
Congress leader Rahul Gandhi on Wednesday asked why the Prime Minister was "silent" on the clash and said that the country needed to know what had happened. RJD's Tejashwi Yadav asked the government to call an all-party meet while SP's Akhilesh Yadav said the government must now reveal the truth about the incident.
The clash between the two countries near the Line of Actual Control is the biggest military confrontation in over five decades. Troops from both sides have been engaged in a standoff for five weeks.
"How dare China kill our soldiers? How dare they take our land?" Gandhi tweeted on Wednesday.
No public statement has been made by the prime minister till Wednesday afternoon.
Reports said Modi held a high-level meeting with Home Minister Amit Shah, Defence Minister Rajnath Singh, Foreign Minister S Jaishankar, Finance Minister Nirmala Sitharaman and the army chief on Tuesday night.
Senior Shiv Sena leader Sanjay Raut demanded a befitting reply to China's aggression, but also extended support to Modi.
Raut, a Rajya Sabha member and executive editor of Shiv Sena mouthpiece 'Saamana' tweeted, "Prime Minister, you are brave and a warrior...Under your leadership, the country will take revenge against China."
"When will a befitting reply be given to China's aggression?" he asked.
"Without a single bullet being fired, our 20 soldiers were martyred. What did we do? How many Chinese soldiers were killed?" Raut tweeted.
"In the current situation, the country is with the PM. But what is the truth? Speak something. The country wants to know the truth. Jai Hind," he said.
AIMIM chief Asaduddin Owaisi slammed Modi for the loss of lives and demanded that he admit his "failure" to defend the country.
Modi's silence on the matter was also raised by several senior Congress leaders.
Surjewala said, "Modi ji, the real problem is in Delhi."
Rashtriya Janata Dal leader Tejwashwi Yadav asked the Central government to call for an all-party meeting immediately so that the country can get the right information.
Samajwadi Party's Akhilesh Yadav asked the government to reveal the truth about what happened in the clash with China.