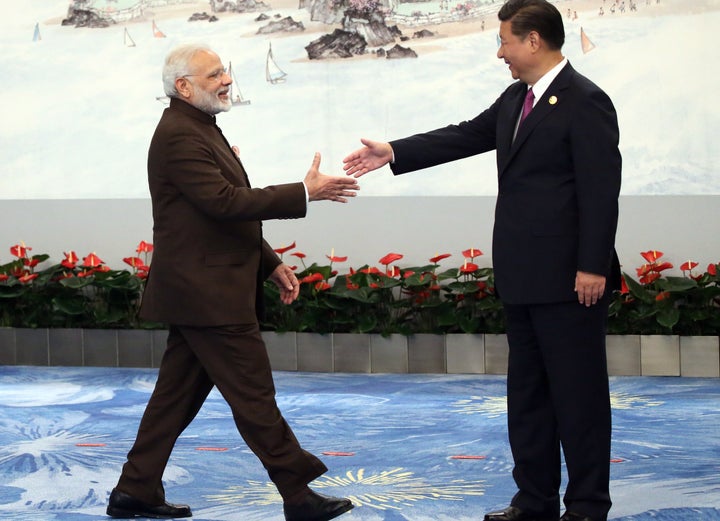 Under India's Prime Minister Narendra Modi, who assumed office in May 2014, India has increased investment in the military and, especially, the navy. In addition to the facilities on the Andamans, there is now also a base at Campbell Bay on the largest island in the Nicobar Islands. The aerodromes of both the Andaman and the Nicobar Islands have been expanded and modernised, now taking both advanced hunting planes, transport planes and aircraft that can detect submarines from the air.
Modi is the leader of the Bharatiya Janata Party (BJP), a Hindu nationalist party with a strong anti-Chinese orientation, and he has found a soul mate in Japan's Prime Minister Shinzo Abe, who shares his concern about China's expansion. But the India-Japan alliance actually predates Abe's and Modi's respective premierships. Abe, in power from 2006 to 2007 and again since 2012, signed a pact with India for regular military exercises and Japan agreed to sell India two advanced amphibious aircraft a year before Modi became prime minister. A visit to India by then Japanese Prime Minister Yoshi Mori in August 2000 resulted in a document called 'Indo-Japanese Partnership for the twenty-first century'. In the same year, Japanese aid was also restored after having been suspended since India's 1998 nuclear tests. As Michael J. Green, Japan chair and senior adviser at the Centre for Strategic and International Studies pointed out in 2012, by the 1990s 'conservative Japanese politicians on the right … found common cause with conservative, anti-Chinese Indian political figures.
Anti-Chinese sentiment is a feature not only of conservative Indian politicians. During a visit to Japan in October 2008 by Modi's predecessor Manmohan Singh, a member of the centrist and some would argue leftist Indian National Congress, documents titled 'Joint Statement on the Advancement of Strategic and Global Partnership between Japan and India' and 'Joint Declaration on Security Cooperation between Japan and India' were signed with Japan's then prime minister, Taro Aso.
The United States remains an important partner for India, but as the Japanese security analyst Satoru Nagao pointed out in a 2013 article, the US is no longer the strong global power it once was. Nagao contends that it falls on India to fill the resulting security vacuum and that Japan would be its willing partner. Increased Indo-Japanese cooperation is also reflected in the volume of bilateral trade between the two countries. From 2000 to 2012, it quadrupled to US$18 billion – which still is much smaller than the US$340 billion Sino-Japanese trade the same year. But the trend is clear: Japan and India are partners in trade as well as regional security, and that relationship has strengthened considerably under Abe and Modi. India is the largest recipient of Japanese aid, while bilateral trade is expected to reach US$50 billion by 2020.
Japan, in accordance with the pacifist constitution the United States forced it to adopt after World War II, should not actually have any military that could once again threaten the Asia-Pacific region. But that attitude towards defeated Japan changed after the Korean War in the early 1950s, when the United States and its allies fought against North Korea supported by China. The US needed a new, powerful military ally in the region – and the response was Japan's 'selfdefence forces', which are now one of Asia's strongest and one of the world's best-equipped military units. At the outset, it was stipulated that they would not participate in military activities beyond Japan, but that decision was reversed in the 1990s. It began with Japanese participation in a UN peacekeeping operation in Cambodia in 1992 and was followed by similar interventions in East Timor, Iraq, Nepal and South Sudan. Today, there is no nation – except perhaps China – that challenges Japan's role in, for instance, Exercise Malabar. And the cruelties that the Japanese military committed during its occupation of the Andamans and Nicobars in the 1940s is no longer a topic people wish to talk about today.
Under President Donald Trump, who assumed office in 2017, it is not only the international reputation of the United States which has weakened but also its military commitments abroad – and that despite the US President's seeing eye to eye with both Modi and Abe when it comes to China. It has thus fallen on India to assert its role as a regional superpower, above all in the Indian Ocean, which the Indians have long regarded as their own waters. But for India to do so, it has had to confront a new and more assertive China. As the Indian Vice Admiral Anup Singh wrote in 2017: 'There is no doubt in anyone's mind now, that China craves a permanent strategic presence in the IOR [Indian Ocean Region]. After all, the various ports and other infrastructure projects she has established in Myanmar, Bangladesh, Sri Lanka, Pakistan, and in a number of East African countries over the past decade, were planned only with the purpose of "enabling" presence in this ocean.'
Singh also believes that China has learned from the experiences of the previous Cold War and added allies in the region by combining long-term strategic plans with loans and financial assistance rather than through direct and open military alliances. And that is the strategy which will secure the Belt and Road Initiative (BRI), and, in particular, the so-called 'Maritime Silk Road' through the Indian Ocean.
India has therefore begun to apply a similar policy, which Prime Minister Modi calls SAGAR, an acronym that stands for 'Security And Growth for All in the Region' and includes helping smaller countries with infrastructure projects as well as combating piracy, smuggling and illegal fishing. The aim is that it will lead to closer economic cooperation between India and its neighbours in the Indian Ocean. But although the Indian economy is expanding rapidly, it lags far behind China's, and SAGAR can hardly compare with the BRI. The emphasis of India's foreign policy will, therefore, be on its navy's military cooperation with like-minded countries, especially Japan and the United States.
And much depends on India. Nagao believes that there are, as he says, three reasons why India is the power that could challenge China's growing influence: 'Firstly, India is located at the northern centre of the Indian Ocean. This means that India can access the Indian Ocean from all sides relatively easily. Secondly, India is the only country among the countries around the Indian Ocean to possess a strong navy. Thirdly, India has long respected the freedom of navigation in the SLOCs [Sea Lines of Communication] for all the countries which are near India, in the manner of a responsible maritime power. Thus, if India has the will and enough capabilities, the Indian Ocean will become India's Ocean.'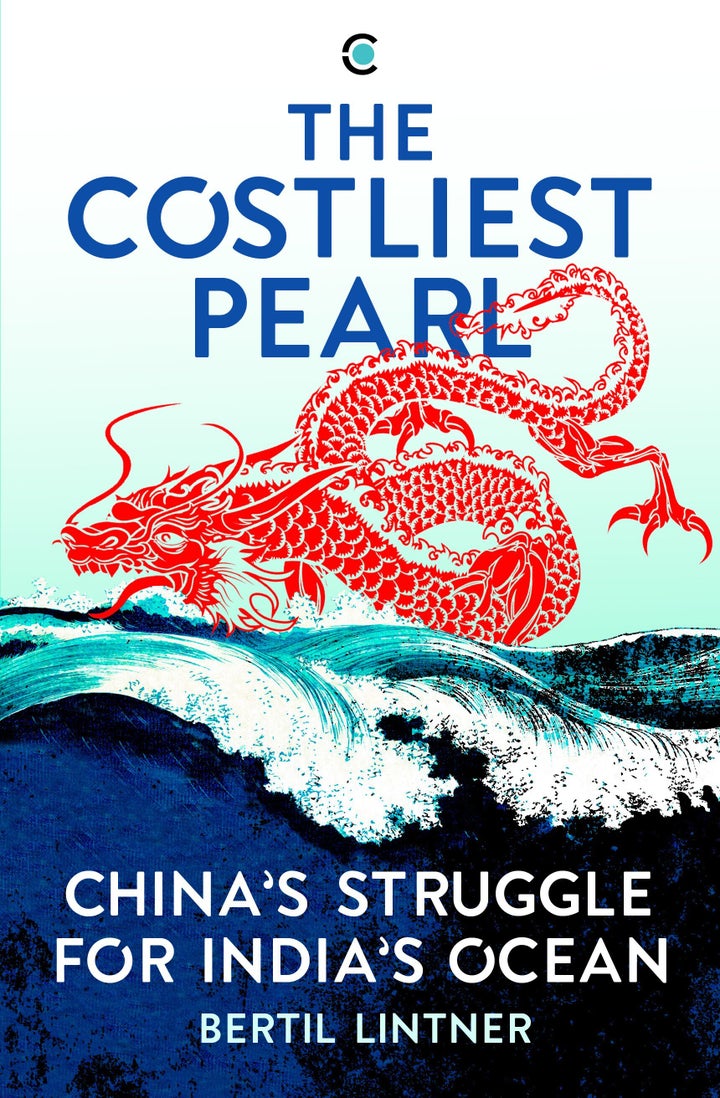 Excerpted with permission from Costliest Pearl: China's Struggle for India's Ocean by Bertil Lintner, published by Context, May 2019