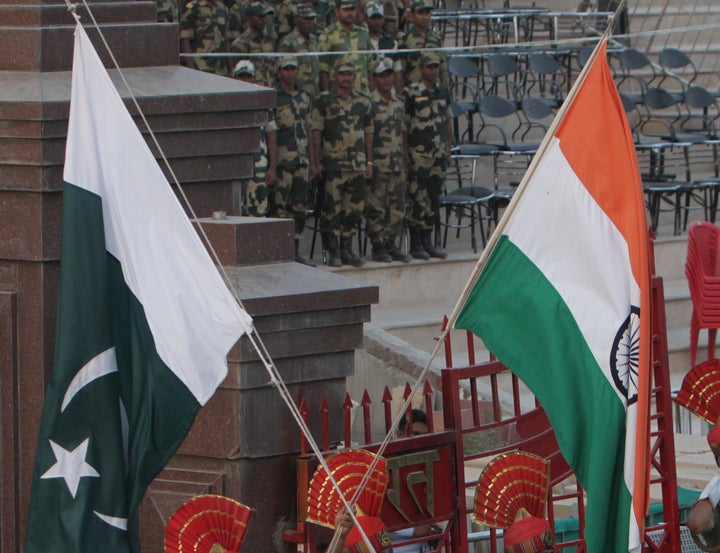 A day after the Pulwama terror attack in which at least 40 CRPF personnel were killed, India withdrew the 'Most Favoured Nation' status to Pakistan. The decision was announced by Union Minister Arun Jaitley in a media briefing after the meeting of the Cabinet Committee on Security (CCS) on Friday.
The decision would impact $488.5 million worth of goods that Pakistan exports to India.
Under the MFN pact, a member country of the World Trade Organisation is obliged to treat the other trading nation in a non-discriminatory manner, especially with regard to customs duty and other levies.
India granted the MFN status to Pakistan way back in in 1996, but the neighbouring country had not yet reciprocated.
The status was accorded under WTO's General Agreement on Tariffs and Trade (GATT). Both India and Pakistan are signatories to this and are members of the WTO.
Under the WTO agreements, countries cannot normally discriminate between their trading partners. "Grant someone a special favour (such as a lower customs duty rate for one of their products) and you have to do the same for all other WTO members."
What does this mean?
After the withdrawal of the MFN status, India can raise customs duties on several goods being imported from Pakistan.
The main items which India imports from its neighbour include fresh fruits, cement, petroleum products, bulk minerals and ores and finished leather.
India mainly exports raw cotton, cotton yarn, chemicals, plastics, manmade yarn and dyes to Pakistan.
According to Moneycontrol, Pakistan stands to lose concessions on tariff, freer markets and a free flow of goods that come with the MFN status. The status is helpful for countries to have broader access to a market for trade goods, The Times of India said.
Trade experts told PTI that this decision would not have a major implication on bilateral trade between the countries as the value of trade is below $3 billion annually.
The Indian Express pointed out that even though the low volumes of trade limit the impact of such a move, the stoppage of input materials will push up costs of production for the relevant Pakistani industries.
The withdrawal of MFN status would also give a push to the illegal trade between the two countries, the report added.
The decision came in the wake of Pulwama attack, one of the deadliest terror attacks in Jammu and Kashmir, for which Pakistan-based terror group Jaish-e-Mohammed claimed responsibility.
India has blamed Pakistan for the attack, saying the country has given full freedom to JeM chief Masood Azhar to operate and expand his terror infrastructure in territories under Pakistan's control and to carry out attacks in India and elsewhere with impunity.