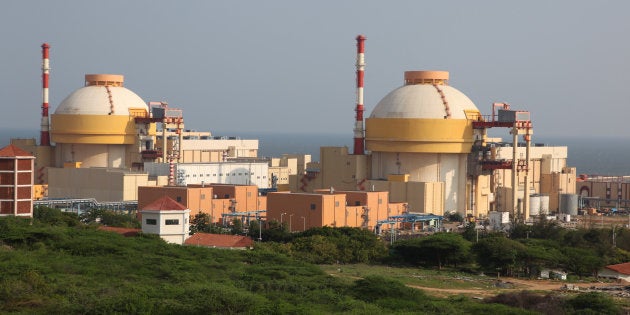 ST PETERSBURG -- India and Russia on Thursday concluded a much-awaited pact for setting up the last two units of the Kundankulam nuclear power plant with Moscow's help in Tamil Nadu after overcoming initial hurdles to finalise the strategic deal.
The General Framework Agreement (GFA) and Credit protocol for Units 5 and 6 of the Kudankulam nuclear plant are seen as a major outcome of the annual summit talks between Prime Minister Narendra Modi and Russian President Vladimir Putin.
"We welcome the conclusion of the General Framework Agreement and Credit protocol for Units 5 and 6 of the Kudankulam Nuclear Power plant," said a vision document issued after the Modi-Putin talks.
The reactors will be built by India's Nuclear Power Corporation of India Ltd (NPCIL) and Russia's Atomstroy export company, a subsidiary of Rosatom, the regulatory body of the Russian nuclear complex. Each of the two units will have a capacity to produce 1,000 MW of power.
The document titled 'A vision for the 21st Century' said economies of India and Russia complement each other in the energy sector and both countries will strive to build an "energy bridge".
It said the future of Indian-Russian cooperation holds great promise across a wide spectrum covering nuclear power, nuclear fuel cycle and nuclear science and technology.
"We will strive to build an 'energy bridge' between our states and expand bilateral relations in all areas of energy cooperation, including nuclear, hydrocarbon, hydel and renewable energy sources and in improving energy efficiency," it said.
The growing partnership in the nuclear power sector between India and Russia has opened opportunities for developing advanced nuclear manufacturing capabilities in India in line with India's "Make In India" initiative, the declaration said.
India and Russia commit themselves to earnestly implement the "Programme of Action for Localisation in India" signed on December 24, 2015, and to encourage their nuclear industries to engage closely and foster concrete collaborations, it said.
The current nuclear power generation capacity of all 22 nuclear power reactors are 6780 MW.
In October 2015, a joint statement between Modi and Putin promised the signing of a GFA on the nuclear units by December 2016. After an inter-ministerial group cleared the project, it was sent to the Prime Minister's Office for approval. But, sources said, the Credit Protocol, or a line of credit that Russia was to provide, proved to be a hurdle.
The two countries also said that there has been a "steady and demonstrable" achievements in bilateral civil nuclear partnership, including advancing nuclear power projects at the Kudankulum site and transforming it into one of India's largest energy hubs.
"Cooperation in the peaceful uses of nuclear energy has emerged as one of the hallmarks of the strategic partnership between the two countries, contributing to India's energy security and energising broader scientific and technological cooperation," as per the document.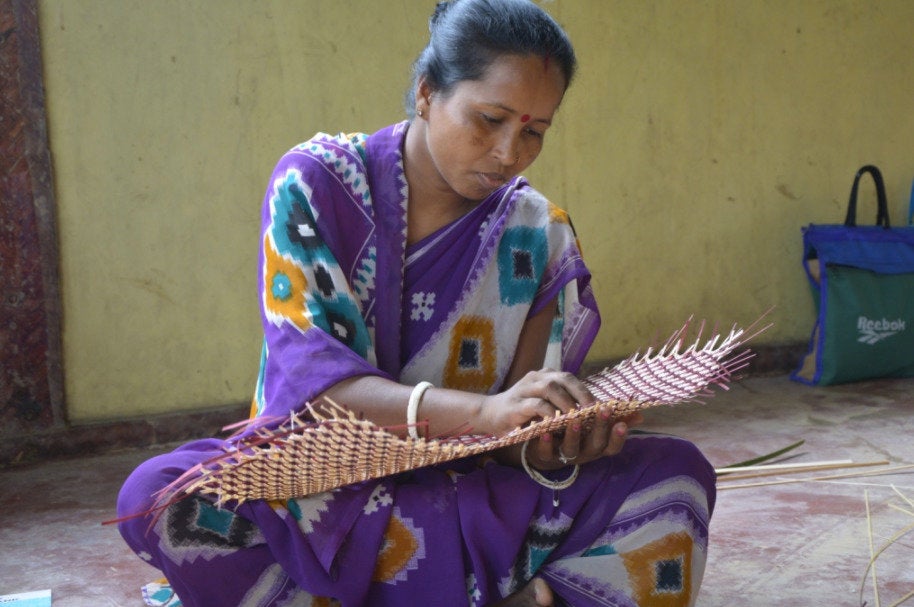 Locally-Grown Bamboo Is Empowering Tripura Women By Turning Them Into Entrepreneurs
Popular in the Community