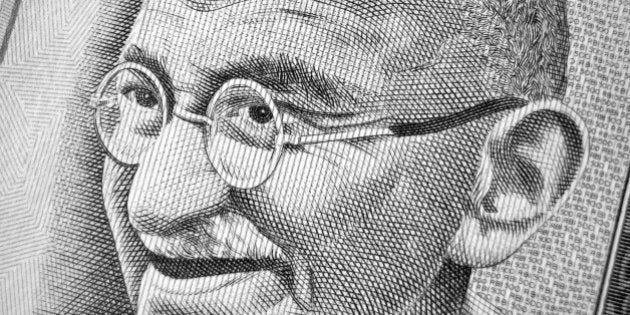 NEW DELHI -- India will be a day late in revealing its plan to reduce greenhouse gas emissions, so that it can time the announcement with Mahatma Gandhi's birth anniversary on October 2.
Almost 200 countries, which have committed to reach an international climate change agreement in Paris in December 2015, have agreed to submit their post-2020 action plan (Intended Nationally Determined Contributions) to combat the climate crisis by October 1.
External Affairs Ministry Spokesperson Vikas Swarup, who accompanied Prime Minister Narendra Modi on his five-day trip to the United States, said that world leaders including U.S. President Barack Obama showed "a lot of appreciation" for India's point of view that declaring its action plan on Gandhi Jayanti will add a significant "moral dimension to our commitment."
"Gandhi was a person who was passionately committed to the cause of the environment, who was a champion of sustainable development," he said, Reuters reported.
Following his meeting with Obama in New York on Monday, Modi said that they shared an "uncompromising commitment" to combat climate change, but it should not interfere with India's goals of development and poverty eradication.
Modi said that India's plan includes not just adding 175 GW of renewable energy by 2022, "but a development strategy that will enable us to transition to a more sustainable energy mix."
Obama said, "India's leadership in this upcoming conference will set the tone not just for today but for decades to come."
But India is also resisting "pressure" for substantive reductions to its CO2 emissions. "The PM made it very clear that the current climate of negativism was not a useful factor as we approach COP21 in Paris," said Swarup.
Ahead of the climate change meeting in Paris, the annual gathering of the world leaders at the United Nations, this month, focused on sustainable development.
While some countries interpret the INDCs as reducing carbon dioxide emissions, others like India see it as including adaptation, finance and technology.
Navroz Dubash, climate change expert at the Delhi-based Centre for Policy Research, said that he would have preferred if India had released its INDCs "well before the deadline," so that it was in context to the U.N. General Assembly.
"But what really matters is for India to show that we are going to avoid locking ourselves into a high carbon future," he said.
Under the 2010 Cancun Agreement, India pledged to reduce the emissions intensity of its GDP by 20–25 percent, compared to 2005 levels, by 2020. Emissions intensity is the level of GHG emissions per unit of economic activity.
Chandra Bhushan, deputy director general for the Delhi-based Centre for Science and Environment, said that India should now set a target to reduce its emissions intensity by 40 percent, compared with the 2005 levels, by 2030.
India's INDCs, Bhushan said, should also cover a wide-range of steps including ambitious renewable energy goals, steps to move from roads to railways, a plan for green buildings, and energy efficiency of appliances.
Speaking at the U.N. General Assembly on Saturday, Modi evoked the principle of "common but differentiated responsibilities" that requires developed countries to shoulder the burden of reducing carbon emissions, and aiding developing countries with finance and technology to pursue cleaner growth.
"I hope that the developed world will fulfil its financing commitments for development and climate change, without in any way putting both under the same head," Modi said.
"I also hope that the Technology Facilitation Mechanism will turn technology and innovation into an effective instrument for global public good, not just private returns," he said.
The largest emitters of carbon dioxide are China at 29 percent, the United States at 15 percent, the European Union at 10 percent and India at 7.1 percent. Carbon emissions grew by 5.1 percent in India from 2012 to 2013, but it produces 1.9 tons of emissions per person compared to 16.4 tons per emissions in the U.S. and 7.2 tons in China.
In its INDCs, China has pledged to peak its carbon emissions by 2030, and reduce emissions intensity of its GDP by 60-65 percent, compared with 2005 levels by 2030.
India has ruled out announcing a year to peak its emissions.
In its INDCs, the US committed to reduce its net greenhouse gas emissions by 26-28 percent below 2005 levels, which, Bhushan described as "business as usual."
India, he said, had two priorities on combating climate change: helping the most vulnerable communities adapt to extreme weather events ranging from droughts and heat waves to cyclones and flooding, and pushing the envelope on the renewable energy.



Popular in the Community