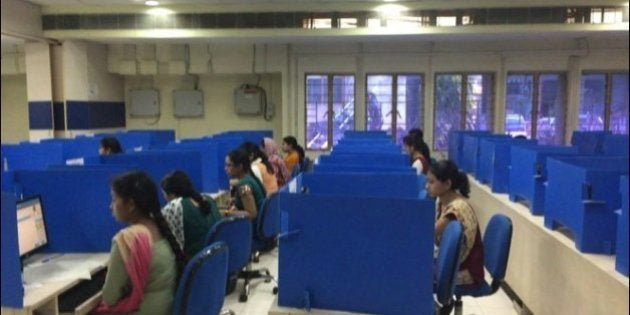 The Indian Railways is set to conduct the world's largest online exam between March and May this year. This recruitment exam will test the mettle of more than 92 lakh candidates applying for 18,252 vacancies in non-technical posts.
The Railway Department's Director of Information and Public Relations Ved Prakash spoke with HuffPost India on the phone saying, "This recruitment is a very large-scale operation for us. That's why we are conducting exams in 76 shifts over the weekends of March to May."
"We are giving the candidates a lot of facilities this time—they can specify which time slot they prefer and can choose from 1192 centres across different cities. We are also linking the centres to Google maps so the candidates can easily locate them," he added.
Here are the 18,525 posts up for grabs.
Commercial Apprentice (CA): 703 Posts
Traffic Apprentice (TA): 1645 Posts
Enquiry cum Reservation Clerk (ECRC): 127 Posts
Goods Guard: 7591 Posts
Junior Accountant cum Amanuensis (Typist) (JAA): 1205 Posts
Senior Clerk cum typist: 869 Posts
Assistant Station Master (ASM): 5942 Posts
Transport Assistant: 166 Posts
Senior Time Keeper: 04 Posts
The department gave the details in a tweet, saying that this is one of the biggest exams for recruitment ever.
In the recently announced Railway Budget, Suresh Prabhu, the Railway Minister, strongly emphasized technology. Plans include an online portal for recruitment, a better e-ticketing system, e-catering, free wifi on 400 stations, entertainment systems in trains and an R&D centre for future improvements.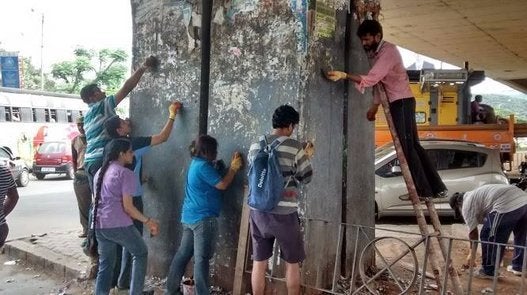 India's Anonymous Volunteers Clean Up Bengaluru
Popular in the Community