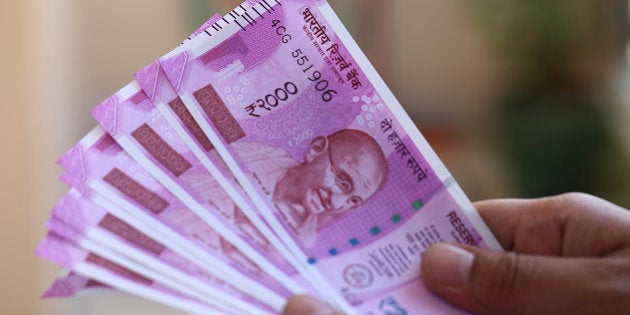 India's rupee will reverse recent gains and sink to a record low in the coming year on expectations for a rise in the dollar even though U.S. President Donald Trump has made clear his dislike of a strong currency, a Reuters poll found.
The rupee has appreciated more than 1 percent so far this year, with most of those gains coming toward the end of January on hopes for fiscal stimulus in the government's Feb. 1 budget presentation.
A subdued dollar also helped the rupee regain some ground after weakening over 2 percent in 2016.
Still, the latest poll of more than 30 foreign exchange strategists taken over the past week showed the rupee weakening to 68.00 per dollar by the end of the month from 67.17 it was trading on Monday.
The currency is expected to weaken to 69.50 a dollar in 12 months, which would be a record low for the currency.
The consensus forecasts were largely unchanged compared with last month's poll, suggesting any gains made will only be temporary.
"Whatever we are seeing is a knee-jerk reaction to Trump's statements, but once things settle and are a little more actionable, the trend for dollar index strength would resume once again," said Navneet Damani at Motilal Oswal Commodities.
"We have seen the dollar index appreciating very sharply but nothing has happened on the USD/INR front. Going forward, some bit of depreciation would be required to be competitive in terms of trade. So a natural depreciation would be something the government will not mind at the moment."
Though Finance Minister Arun Jaitley acknowledged demonetisation will hurt growth, he made few concessions in the latest budget and instead targeted a fiscal deficit of 3.2 percent for 2017-18.
While the rupee has gained nearly 0.5 percent since then, continued capital outflows may weigh.
Expectations for the Reserve Bank of India to ease policy as early as Feb. 8 and a further cut later in the year are also set to keep downward pressure on the rupee.
(Polling By Shaloo Shrivastava and Khushboo Mittal; Editing by Ross Finley and Jacqueline Wong)