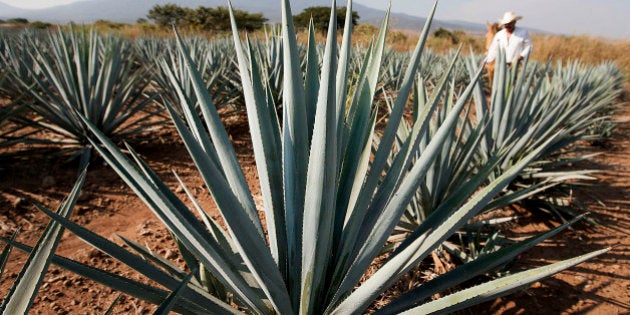 This Indian scientist has found what, for many, would be the perfect solution quite literally: a plant that manufactures tequila in India.
Food technology research scholar Sangati Chennakesava Reddy, has discovered a method to produce tequila — a Mexican-origin spirit — locally in the country, according to this report by The Hindu.
Agave Americana, a plant that grows wildly in Mexico and is employed to manufacture tequila, has an Indian cousin whose potential thus far has not been explored, called 'Naara Kalabanda' or 'Kittha Nara', that grows in Rayalaseema, Andhra Pradesh. The plant is generally used by local farmers in the region as a natural fence to mark orchard boundaries, owing to its thorny exterior. Reddy's findings have shown that this dessert plant takes approximately two years to grow, and is extremely low-maintenance — it does not require water, fertilisers, and its spiky demeanour prevents cattle grazing as well as pest infestation.
Aided by Mallela Raveendra Reddy (an assistant professor of Food and Industrial Microbiology at ANGRAU, College of Food Science and Technology, Pulivendula) Reddy who hails from Sri Venkateswara University discovered that the plant's high starch deposits in its trunk — a portion of the plant that has till now, remained largely un-utilised — can be extracted and distilled to prepare pure alcohol in a cost-effective manner.
"When we arrive at 99 p.c. purity after secondary distillation, it can be used as an automobile fuel," Reddy said in an interview with The Hindu, also disclosing that the plants offers a high yield of 45 per cent alcohol with high pungency, rendering it suitable for consumption (as compared to 10- 13 per cent found in other plant sources).
With the University having declared his findings valid, Reddy has commenced talks with a distiller for bulk procurement and production, after applying for a patent (that has been tentatively accepted).
Meanwhile, here, presumably, is what the reactions of tequila lovers across India to this news is: