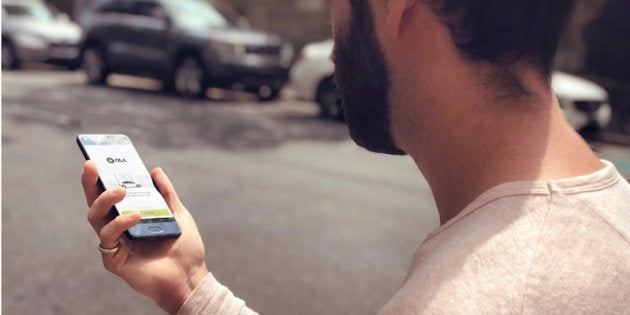 While Ola's still squaring off against Uber in its home market in India, the ridesharing company continues to roll out services in more markets around the world, and the latest country it has entered is New Zealand. The company announced that it would be launching services shortly in Auckland, Christchurch, and Wellington in New Zealand.
Ola, which claimes to serve a billion rides annually, was said to be in talks with Uber for a merger last year, since both companies have a common investor, SoftBank Group Corp. Instead, it kicked off its long-rumoured international expansion plans, starting with Australia at the beginning of the year, and then launching operations in South Wales in August, before this latest announcement.
Since it launched in Australia, Ola has grown to cover seven cities, and has added approximately 50,000 drivers, the company stated.
Ola's business in New Zealand is being headed by Brian Dewil, the founder of UrbanSherpa, a local delivery service based out of Auckland, and co-founder and director of Horizon Robotics.
"Kiwis have had too little choice when it comes to rideshare. Ola's arrival will create a compelling experience that puts the quality of rides first," said Dewil.
In its latest market, Ola will be competing with Uber, but there are also local alternatives available, such as New Zealand-based Zoomy, and a female-only service called DriveHer aims to start operating in Auckland in late 2018.
Uber currently operates in Auckland, Christchurch, Wellington, Hamilton, Tauranga, Dunedin and Queenstown. Zoomy is in Auckland and Wellington.
"We see a real opportunity in New Zealand to provide a fair alternative in the rideshare space for both customers and drivers," said Bhavish Aggarwal, co-founder and CEO of Ola.
Ola has also raised $50 million (approximately Rs 363 crore) in funding from two new investors, including a Chinese state-backed fund, Afaqs reported. The fund was announced in 2014 as an investment vehicle for the China's Belt and Road Initiative. The Indian government has strongly opposed the Chinese project as it cuts through disputed territory in Kashmir.
Afaqs added citing sources that Ola wants to bring new investments on board to reduce the influence of Japan's SoftBank, which owns a little over 25% stake in the company. SoftBank is also the largest shareholder in Uber, holding 15% of the company.
Popular in the Community