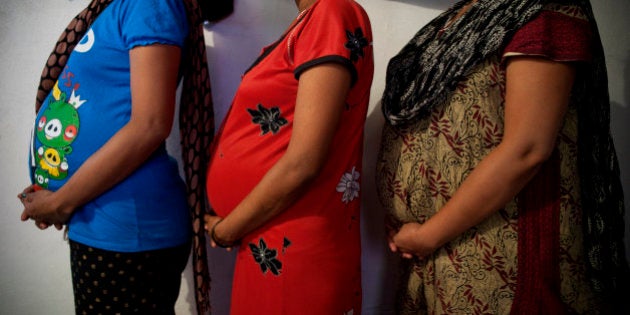 Washington — As per a new study, maternal health in India much worse than previously thought as more than 40 percent of women are underweight when they begin pregnancy.
The findings of Princeton University are a concern as body mass and weight gain during pregnancy are important indicators of maternal health. Babies born to undernourished mothers are more likely to be underweight, a characteristic influencing height, cognition and productivity across a lifetime.
The study also drew surprising comparisons with sub-Saharan Africa, a region known for extremely poor health with high birth rates. In the end, Indian women fared worse as only 16.5 percent of women in sub-Saharan Africa are underweight before pregnancy.
The results highlight the need for government-backed support with regards to maternal health monitoring throughout pregnancy. While feasible, improving maternal nutrition in India may be an uphill climb because, as the research reports, the health of pregnant women is often compromised by their low social position in Indian households.
Lead author Diane Coffey said that these findings should be a wake-up call about maternal nutrition in India and the health of children is one of the most important measures of the wellbeing of a society, and that starts during pregnancy. India must invest more in its most important resource: human capital formed at the very beginning of life.
Coffey added that these findings point to the need for a national health monitoring system and that way they wouldn't need to rely on outdated cross-sectional surveys to estimate these important indicators of maternal health.
Coffey noted that throughout India, pregnant women and their babies suffer the consequences of living in a deeply patriarchal society. Young, newly married women, who are the most likely to become pregnant, are often expected to keep quiet, work hard and eat little.
Coffey concluded that an important first step to improving pregnancy outcomes would be for the government to monitor maternal health by tracking a sample of women throughout their pregnancies. Sample surveys are quite feasible in India and the only hard part is the government choosing to do it. A national monitoring system would allow policy makers to see how maternal health changes over time and to see whether new programs make a difference.
The study appears in the Proceedings of the National Academy of Sciences.
Popular in the Community