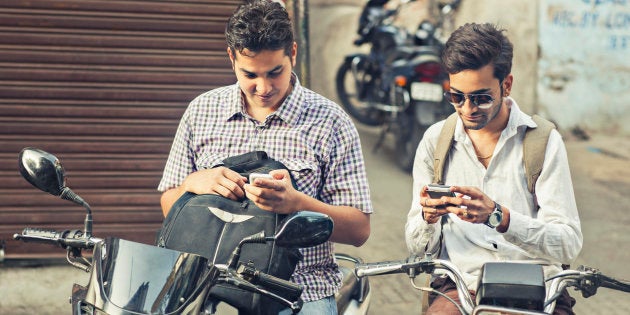 Even after the rise of e-commerce and the online marketplace, Indians still prefer to buy their phones offline. According to a study by the market research and intelligence firm, International Data Corporation (IDC) into the smartphone buying habits of Indian consumer, 70 percent of Indian consumers buy their phone offline from brick and mortar outlets.
The IDC India Smartphone PULSE survey covered 10 major Indian cities.
Chinese phonemakers such as Oppo, Vivo and Gionee are posting impressive sales figures, thanks to the incentives that they are offering retailers. Vivo and Oppo are in the third and fourth position respectively in the Indian smartphone market in terms of the shipment. Expanding beyond the metros, these smartphone makers have set up brick and mortar stores in Tier 2 cities.
The PULSE survey revealed that almost two-thirds of Indian customers prefer to have a physical, in-store experience of a phone before buying it. Rather than examining a phone's specifications, Indian consumers rely more on suggestions from relatives and colleagues. Three out of every five customers solicit suggestions from people they know. Only 33 percent among offline consumers are swayed by the retailer's recommendation.
With large investments by e-commerce giants such as Flipkart and Amazon, online players depend a lot on flash sales and pre-bookings. (Though, Motorola, which is owned by Lenovo, prefers the traditional model of making its phones available for sale at all times.) Chinese phonemakers have grabbed a big share of the pie here as well, cornering over 40 percent of such sales.
The PULSE survey shows that 25 percent of online customers in India are lured by EMIs and other offers made by different online portals.
As expected, in India, the $100-200 price segment is the most popular. Consumers using smartphones priced under $100 have been upgrading to this segment as well. And, two out of five customers are opting for a phone in the $100-$200 range after having used a phone priced in the higher range.
According to a report published by the market intelligence firm Counterpoint, the Indian smartphone segment grew by 15 percent in the first quarter of 2017.
Popular in the Community