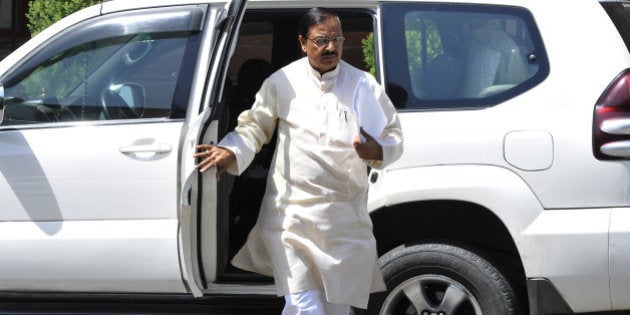 At a time when learning French or German is the rage among school students, Union Minister of Culture Mahesh Sharma told a TV channel that learning Hindi should be made compulsory in schools across the country.
"Hindi is our national language and should be made compulsory in all schools," Sharma told the news channel.
But last week, Sharma had said that he was not against English. "I am not against English. All I am submitting is that if the Japanese, the French and the Russians can read their history in their respective languages, why can't we do the same in Hindi? Today, you give an option of reading German to students, but it should not be at the cost of our own language. Students should learn everything but not at the cost of Sanskrit or Hindi," he had said.
"It is a matter of embarrassment that when an Indian student goes abroad and is asked to recite a Sanskrit couplet but fails to do so", Sharma said. In fact, according to The Telegraph, during a meeting with leaders of the Rashtriya Swayamsevak Sangh (RSS) it was decided that all RSS wings would work together to make "key changes" in education and culture.
Now, more and more leaders are coming out in support of ensuring that Hindi is learnt by school children across the country.
Pon Radhakrishnan, senior BJP politician, lawyer and Minister of State for Road Transport, Highways and Shipping, said that "he is ashamed" for not having learnt Sanskrit but that the new generation should. Speaking in favour of Hindi, Radhakrishnan, who is from Tamil Nadu, added that if people from Andhra Pradesh and Kerala could learn Hindi, there he saw no reason why Tamilians couldn't.