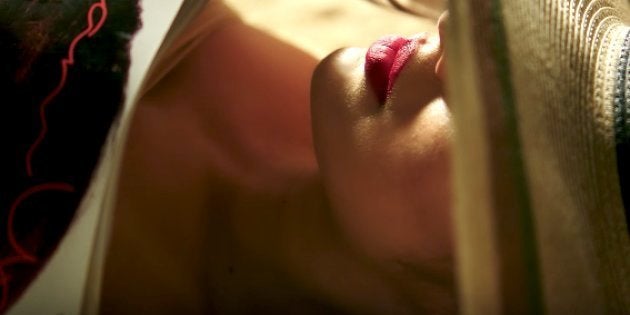 Looks like Pahlaj Nihalani is as thrilled to have been relieved of his sanskaar-in-chief duties as we are. If the next film he is associating himself with is any proof of it, he is probably also making up for all time lost in frowning upon sexual references in films.
According to The Indian Express, Nihalani will be 'presenting' Julie 2, a film directed by Deepak Shivdasani. The first film -- in what looks like a franchise no one was expecting to unfold -- was called Julie, and starred Neha Dhupia. The film, also directed by Shivdasani, released in 2004 and sank without a trace except for some murmur in tabloids about a handful of steamy scenes in it.
The first film was about a woman who becomes a prostitute after going through several bad relationships and then finds love again. The storyline of Julie 2is not clear yet, but the 50 second long teaser involves the protagonist elaborately undressing a couple of times and texts in gaudy gold fonts.
A source told The Indian Express that not only is Nihalani 'presenting' the film, his company is also the global distributor of the film.
Soon after he was sacked, Nihalani accused Smriti Irani of having him exit the CBFC. He also alleged that it was the Centre which was against the release of Udta Punjab and he was simply carrying out orders.
Nihalani had turned into pretty much a meme after suggesting a slew of ridiculous cuts to various films. He had refused to release Lipstick Under My Burkha saying it was too 'lady oriented' and wanted the word 'sexual intercourse' to be dropped from Jab Harry Met Sejal. Then he said that if married people vote for the word to remain in the film, he'll let it.
However, people have pointed out several times in the past Nihalani's cinematography boasts of several campy films with raunchy, double-meaning songs. Cannot say Julie 2 doesn't fit perfectly into his filmography.