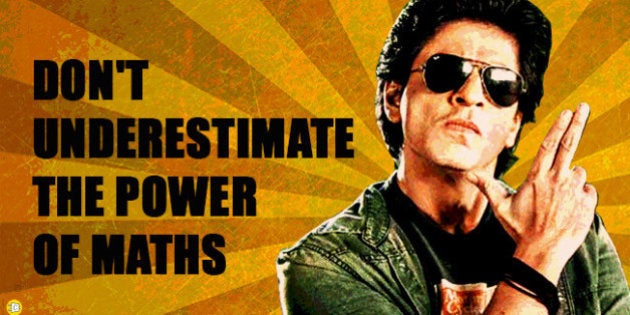 Maths may or may not have been one of your most loved subjects in school, but it is impossible to deny its importance in everyday life. However, according to this year's Annual Status of Education Report (ASER) -- an independent survey that covered roughly 5.69 lakh children across 16,497 villages -- it is one of the biggest causes of concern in the education sector.
For instance, the report says that the all India (rural) figures for basic arithmetic have "remained virtually unchanged over the last few years." In 2012, 26.3% of Std III children could do a two digit subtraction. This number is at 25.3% in 2014. For Std V children, the ability to do division has increased slightly from 24.8% in 2012 to 26.1% in 2014.
To make matters worse, the percentage of children in Std II who cannot recognise numbers up to 9 has actually decreased, from 11.3% in 2009 to 19.5% in 2014. Overall, the report concludes that over the past eight years, it is clear that math levels "have declined in almost every state."
Akshara Foundation, a Bangalore-based non-profit organisation working in the education sector has decided to tackle this problem head-on with a solution that is now part of everyday web culture in India: utilising Bollywood memes.
Speaking to HuffPost India over email, Ashok Kamath, chairman of Akshara Foundation, said: "The memes as we see it is more human an effort to sensitize a larger audience on the issue of low learning levels in Math in the country. These are memes for social good riding on a popular cultural phenomena — Bollywood. We hope these will help us drive more conversations around the issue. We also see it as giving the supporters and the millennials an easy way to support and promote the cause."
The non-profit plans to roll out this method of communication in the coming week through fridge magnets, car stickers, and eventually, donor cards — all of which will be disseminated by their volunteer base. Over time, they say they hope to tie up with merchandisers so as to be able to highlight this glaring problem in our education sector.
Take a look at some of the memes below.
Popular in the Community