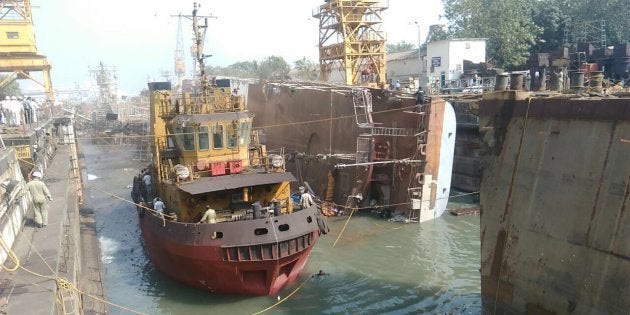 INS Betwa, the guided missile frigate of the Indian Navy that tipped over side ways on Monday when the warship was being brought out to the dry docks, will be made battle ready, the Navy said on Tuesday.
Earlier on Tuesday, Chief of Naval staff Admiral Sunil Lunba visited the Naval Dockyard in Mumbai and assessed the situation.
Specialised Salvagers have been called in. "We will get a clear understanding of how long it will take to upright the 3850 tonne and 126-metre-long ship," the Navy spokesperson said.
"At least 25 percent of the warship is under water," sources said and added that much of critical electronic warfare equipment and other sensitive equipments had been taken off because the ship was undergoing repairs.
The Brahmaputra class warship had joined the Navy in 2004 and was undergoing it's first "Medium Refit." The process of repairs and maintenance had started in April 2016 and was to be completed by 2018. "We have decided to repair and make warship within this time frame."
The Board of Inquiry ordered into the accident will be a Rear Admiral rank officer.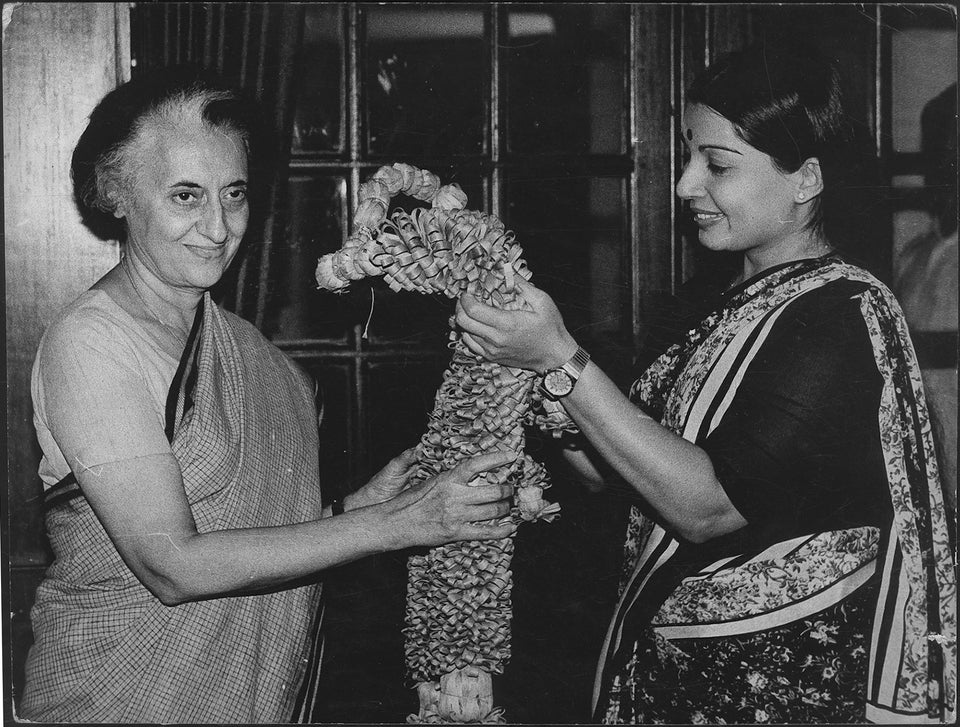 Rare Photos Of Jayalalithaa You May Have Never Seen Before