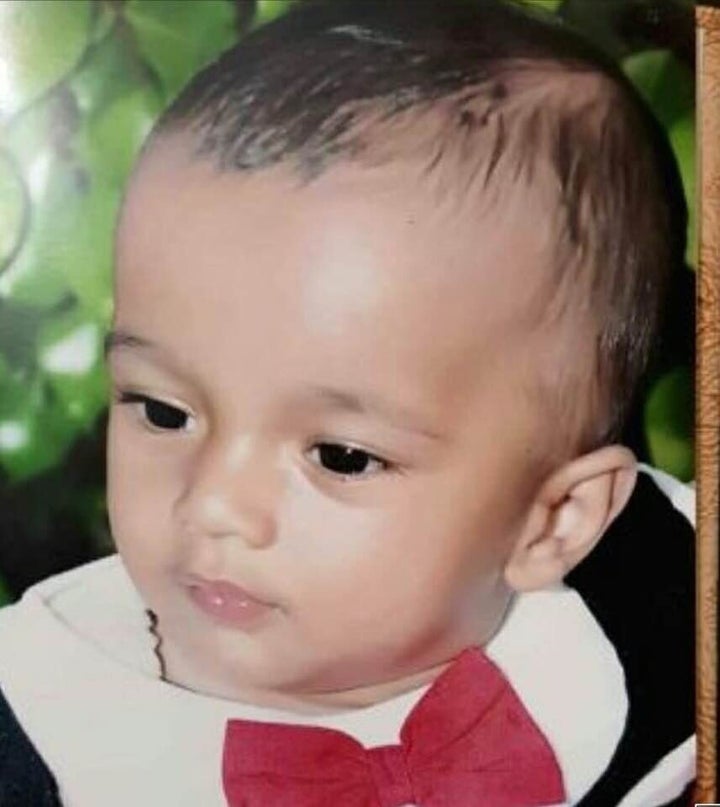 CHANDIGARH: On Thursday, 2-year-old Fatehveer Singh, the only son of a Sangrur-based farm labourer, stepped out of his home to play and accidentally stepped on a jute bag which was covering a 150-foot deep, 9-inches wide borewell in Bhagwanpur area of Sunam sub-division in district Sangrur.
Singh slipped into the borewell wrapped in the jute bag covering his entire face, making it impossible for the rescue team to feed him anything for nearly 4 days now.
Toddler Singh is turning 2 on June 10.
According to Sangrur deputy commissioner Ghanshyam Thori, the National Disaster Response Force (NDRF) rescue team was able to clamp both Singh's hands with bungee rope in the first 24 hours but was unable to pull him out as his upper body is stuck in the nine-inch borewell while the lower body is stuck in the seven-inch diameter area.
"We are unable to feed him anything since the past four days as his face is completely covered with the jute bag that slipped along with him. The child is unconscious and has shown last movement on Saturday morning around 5 am," said Thori while talking to HuffPost India.
He said that the toddler's hands are swollen but his vitals are being monitored continuously by the health team.
The child is being provided oxygen supply inside the borewell.
The rescue team comprising of the National Disaster Response Force from Bathinda, Army personnel from Patiala and local administration are currently racing against time to dig a parallel 36-inch diameter shaft to reach him.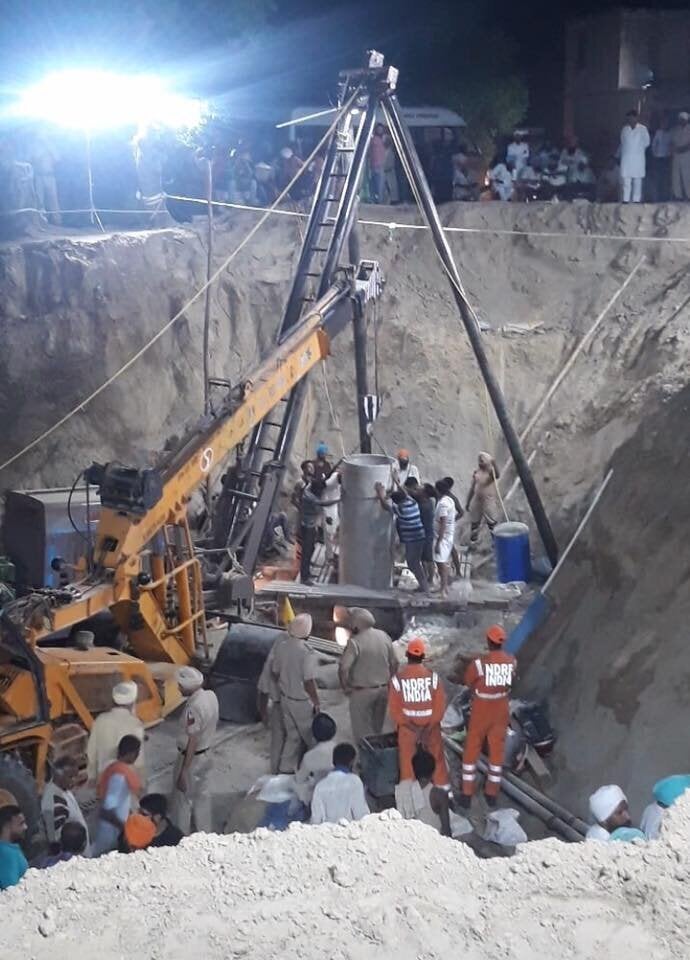 The parallel tunnel still needs digging of 30 feet and it is being done manually as mechanical digging may lead to caving in of a large portion nearby. After digging the parallel tunnel, a passage to create access to the child would be made through another vertical tunnel.
Unlike the famous case of Kurukshetra-based boy Prince, who was stuck in a 60-foot deep borewell and was recused after 48 hours, Singh is stuck at a point which is almost double the depth, making the rescue operation that much more difficult. According to DC Thori, this has become one of the toughest borewell rescue operations conducted in India so far.
The rescue team is now trying to dig a 37 inch wide parallel shaft just two feet away from the bore well. For this, it has to install around 13 pipes to support the structure. While ten have been laid so far, it is yet to install three more pipes. Also, while Singh is stuck at a depth of around 125 feet, the rescue team has so far dug only 117 feet.
Messages started floating on twitter soon after Singh fell into the abandoned tubewell on Thursday. Union Minister Harsimrat Kaur Badal and Punjab Congress too tweeted and prayed for the toddler who's struggling for life.
Fateh's parents have also sent out an appeal to pray for their only son.
"My son is unconscious, stuck in a dark pipe without food and water from the last four days. Only God's miracle and your prayers is holding him alone under the ground. I appeal to people to pray for my son," said Sukhminder Singh, Fateh's father.