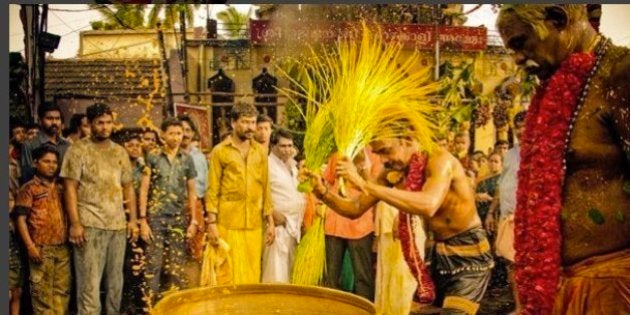 Earlier, this article erroneously featured India Pictures (second in the list) twice. This has now been corrected to include Delhi-based photographer AJ Raina as the 19th Indian Instagram account to follow in this list.
This year has been a particularly colourful one for those who follow photographer George Koruth, aka 'fotobaba' on Instagram. Looking to build a descriptive narrative of India, Koruth has captured some unbelievably vivid scenes across the country that will make viewers want to drop everything and go on an exploring binge.
Once you untangle yourself from the mass of selfies and dubsmash videos crowding the app, there are some veritable gems – few already discovered, and others waiting to be be found. A few months ago Anusha Yadav's project titled 'Indian Memory Project' -- an ongoing attempt to present Indian history through archived content in the form of photographs and letters was featured on the New Yorker's Instagram account. Her personal feed – she goes by the alias 'photowaali' also contains some statement portraiture.
Designer Krsna Mehta features some iconic design patterns, while New Delhi-based Chandan Khanna uses only his iPhone to capture some stunning portraits of people.
Instagram's exponential growth in the country this year (its userbase has, according to the app's latest survey, doubled in India) has opened people's eyes to the beauty that's part of our country - in its fashion, food, travel, sketches, portraits and more.
While there's no doubt that there are many more to be found, here are some Instagram feeds you need to follow.
Mumbai-based photographer Anusha Yadav uses (mostly) people, with a rich mix of cats to tell her tales:
Sourced from different feeds, this particular account showcases photographs from around India in a beautiful, yet realistic light:
Barely out of his teens, self-taught baker and food blogger Shivesh has a way with desserts:
An eye for colour, George Koruth has painted many a vivid picture of India:
It's safe to say that few follow the Indian art scene on Instagram quite as well as artist and photographer Dayanita Singh:
This photographer chances upon the surreal every now and then:
Delhi Street Art, a project to celebrate art and artists, gave birth to a full-fledged event that now takes place every year:
Delhi-based photographer Ravi Choudhary, who is working with a national daily, features some amazing portrait work.
Artist Bala Murugan is still waiting to be discovered for his stunning illustrations:
Travel photographer Abhinav Singhai does these unbelievable things with skies.
The design director of India Circus, Mumbai-based artist and product designer Krsna Mehta's Instagram feed is a must stop for design and pattern lovers:
In her quest to collect eclectic matchboxes across the country, Shreya Katuri has uncovered some interesting angles about the country.
Travel photographer Jitendra Singh who lives between Shimla and New Delhi has a feed that is a mix of landscapes and portraits.
New Delhi-based photojournalist Chandan Khanna's speciality lies in capturing social portraiture with only his iPhone for his Instagram account.
He probably needs to experiment with more filters, but Bombaybhukkad's crazy variety of the food he's sampled will make you hungry.
Instead of sticking to standard portraits, photographer/wanderer Siddhartha Joshi involves a wide range of subjects from an army of divas to kids at play.
Delhi-based fashion blogger Dimpy Kapur of Delhi Style Blog features a well-shot mix of fashion, food and travelling experiences. Her colleague Aanchal has a quirky eye for accessories, and quite often plays Dimpy's model in shoots.
There's always a story behind Asif Khan's pictures
Photographer AJ Raina who specialises in art photography loves the idea of fusing surrealism into what would have been an ordinary shoot.
Photojournalist Anushree Fadnavis has been travelling in trains for over a decade, and has captured some interesting stories during her many journeys.
Sonam Kapoor's sister and stylist, Rhea Kapoor, provides a fashionable sneak peak into the actress's and her life every now and then: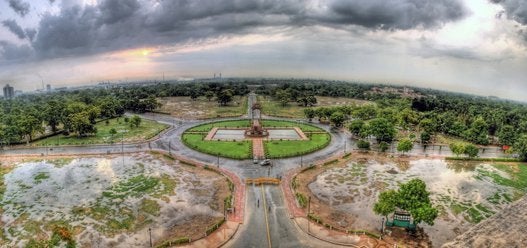 Never Before Seen Images Of India Gate
Popular in the Community