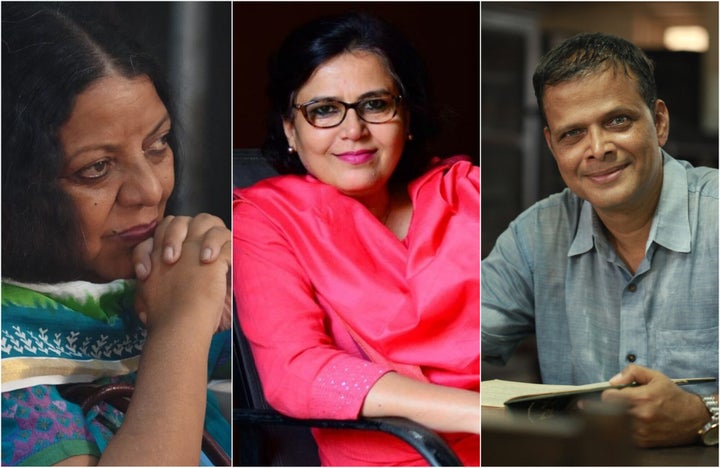 In a resolution passed in 2017, the United Nations General Assembly declared September 30 as International Translation Day, an opportunity to "pay tribute to the work of language professionals". In India, at a time, when political leaders want the country to have one "common language", the act of translation is more important than ever to support linguistic diversity even while building bridges between languages.
We mark the day, we asked some of India's finest literary translators who translate into English to answer two questions: what has been their favourite work out of all that they've translated, and what work or author, in the languages they work in, would they most like to translate or see translated into English.
Nirupama Dutt (Punjabi and Hindi)
Although I translate prose aplenty, I enjoy translating poetry the most. I have translated works of several poets from Hindi and Punjabi. However, what I look back on with the most love are two poems. The first is the last poem written by Amrita Pritam, to her partner Imroz. After she wrote it, I got a call from her to come and meet her. She showed me the poem and said, "All ends with death but there is something that survives and thus I have addressed this poem to Imroz." The poem was "Main Tainu Phir Milangi" and my translation of it "I Will Meet You Yet Again" was published in The Little Magazine while she was still alive and it made her smile even amidst pain. The second is a poem on Partition by a Hindi poet of Punjab, the late Kumar Vikal, called "Smriti Aur Sugandh Ke Beech". It recalls the shared culture of Punjab before Partition as seen through the eyes of an adolescent. In English, it is called "Betwixt Remembrance and Fragrance".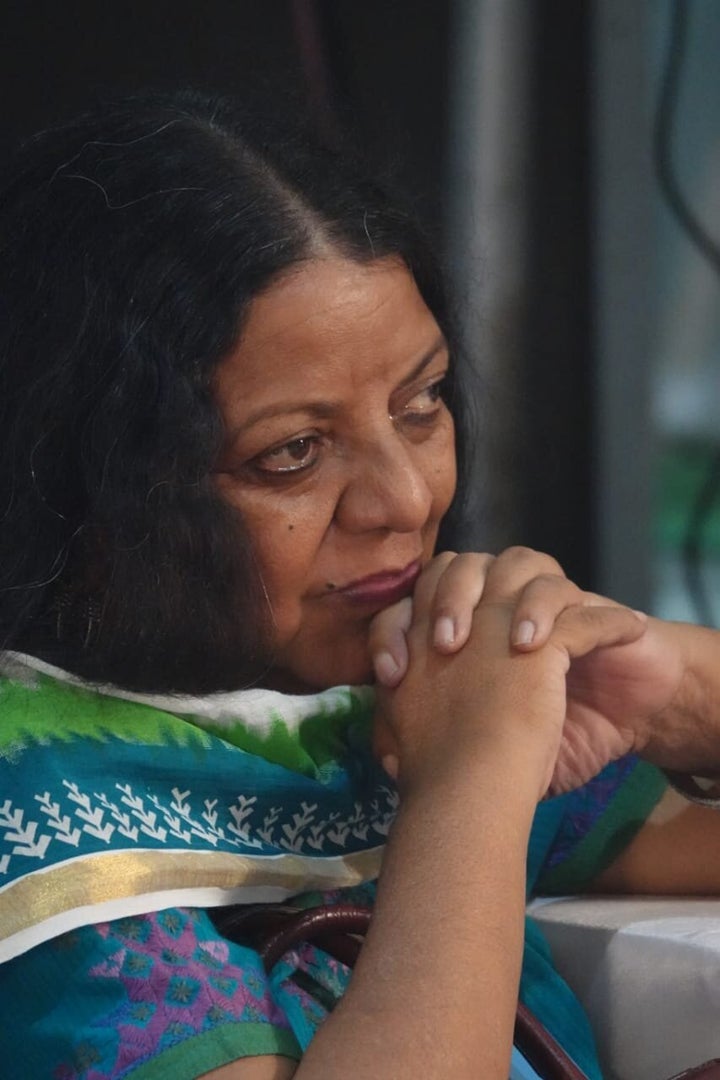 I would like to see more works of Amrita Pritam translated well into English. A few have been published but there is a lot more that needs to be done. Also, the complete poetry of Kumar Vikal. The first poems I translated were his, for an anthology 'Spring Thunder' published in the early 80s. I owe my learning of translation to this amazing poet.
J Devika (Malayalam)
I generally enjoy translating poetry more than prose but KR Meera's Hangwoman was the most exciting challenge. Like I said in my translator's note, it felt like a swimmer taking up the challenge of long distance swimming across treacherous waters. But each author is a unique challenge because one tries to carry their unique rhetoric into another language.
N Prabhakaran was on my list but Jayasree Kalathil has translated Diary of a Malayali Madman brilliantly. I am now looking forward to working on a novel that Meera is beginning to write that promises to be even more exciting than Hangwoman.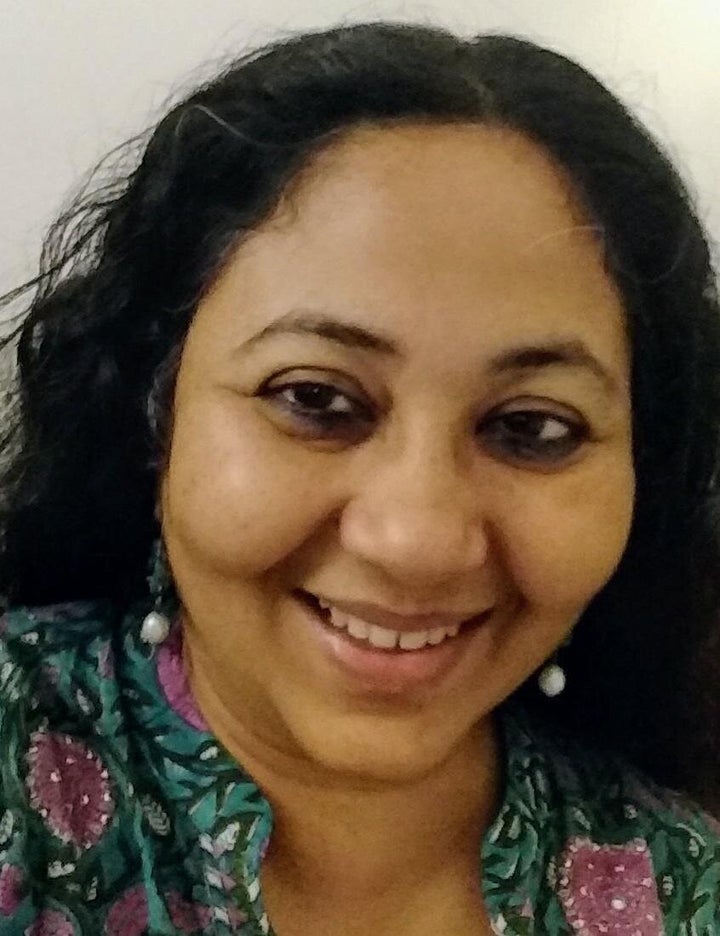 Rakhshanda Jalil (Urdu)
Without question, the works of Intizar Husain, the Man Booker Prize shortlisted Pakistani writer who wrote in Urdu, have been my favourite. I have translated several of his stories for two collections – Circle and Other Stories and The Death of Sheherzad – and a novel, The Sea Lies Ahead (Aagaey Samandar Hai in Urdu). I love the way he crafts his stories and builds them at a gentle pace, and his fine craftsmanship as a prose stylist.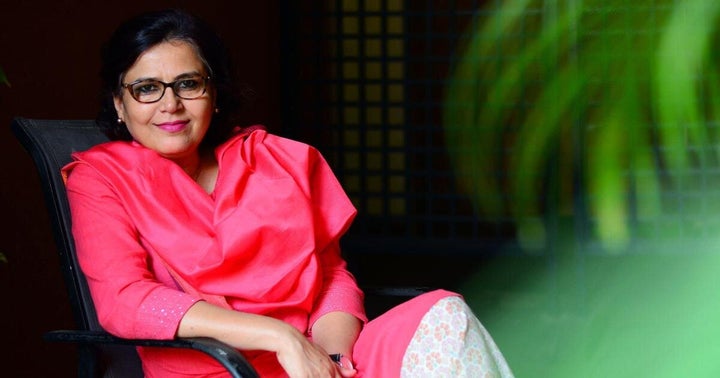 Qurratulain Hyder is an important voice in modern Urdu prose. Unfortunately, she insisted on translating her own works and in the process did not do justice to her writing for an English readership. I would love to, systematically, work my way through her short stories, novellas and novels.
N Kalyan Raman (Tamil)
I loved working on Manasarovar, my translation of a Tamil novel by Ashokamitran. The backdrop of the novel is the film industry in Madras during the early 60s. It is narrated alternately by Satyan Kumar, a superstar from Bombay, and Gopalan, a local screenwriter whom he befriends. The novel is not just an account of the two men struggling to find faith and inner peace in the aftermath of certain tragic events but also a portrait of the times with a cast of characters that includes, among others, Pandit Nehru and Meher Baba, the silent mystic. A complex and meditative work, Manasarovar showcases Ashokamitran at the height of his craft as a novelist. It was also the work closest to his heart. I loved translating the voices of those fragile, besieged men as they strove to respond to both history and their private circumstances. Since the actor was modelled on Dilip Kumar and the story was set in the Madras and India of my childhood, it was a source of endless fascination for me. It puzzles me to this day why such a dazzling work that strives to illuminate the private hungers and impulses from a certain period in our recent history is not more widely known, even among the intellectuals of our film industry.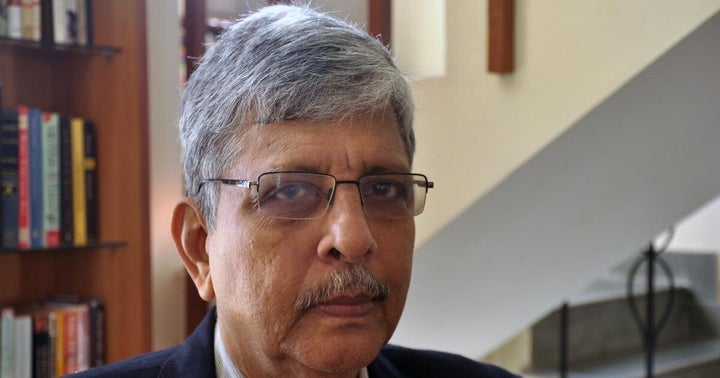 Though my translations of contemporary Tamil poetry have been published widely in many journals and anthologies, I haven't had the opportunity so far to publish a volume of Tamil poetry in translation. Among contemporary Tamil poets working today, I find the work of Perundevi fascinating. Not only is Perundevi innovative in terms of language and themes, she also experiments with styles ranging from lyric poetry to anti-poetry a la Nicanor Parra. Perundevi brings a sophisticated political vision – shaped by issues of gender, sexuality, technology – and a deep empathy for the human condition, fraught with desire, hope, quest for love and need of community, to her poetic imagination. She is a contemporary Indian poet who needs and deserves a wider audience.
Aruni Kashyap (Assamese)
I just finished translating one of my favourite Assamese novels: Hriday Ek Bigyapan by Anuradha Sharma Pujari. First published in 1997 in Assamese, Hriday Ek Bigyapan was an instant bestseller, selling 32 editions over the next 10 years, which was a surprise because it wasn't a thriller or potboiler. It asks the reader to take a hard look at the heavily corporatized world, our lives governed by advertisements, mindless consumerism, and objectification of the female body by a culture led by sexist men. I do not remember any other Assamese writer asking those questions in the early 90s. Despite the bleak atmosphere, the novel offers so much hope. While translating it, Anuradha Pujari told me about the thousands of letters she received after its publication. Most of them were from people who are successful in their careers but find no meaning in their work. They say reading the novel gave them hope and prodded them to continue living and to fight depression.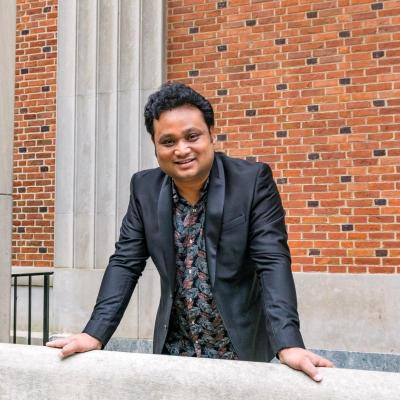 I want to translate more works by Yeshe Dorjee Thongchi to English. I am translating one of his novels called So Kota Manuh and have finished translating a collection of his stories. Thongchi is a Sahitya Akademi award winner from Arunachal Pradesh, belonging to the Serdukpen tribe. Thongchi mostly writes about Arunachal and his community. His stories and novels often make me think of Chinua Achebe from Nigeria but most importantly, he reminds us of the numerous tribal writers who have contributed to Assamese literature. I also want to see more translations of writers such as Anupama Basumatary, Lutfa Hanum Selima Begum, Syed Abdul Malik, Jehirul Hussain, Medini Choudhury, Sameer Tanti, Hafiz Ahmed, Kengsam Kenglang, Addus Samad, among others. I also want to see more writers translated from the Barak Valley. When we talk about literature from Assam, we often forget the writers there.
Jerry Pinto (Marathi)
I suppose there will always be a special place in my heart for Baluta by Daya Pawar. I never did meet him personally but by all accounts, except his own, he seems to have been a very good man. In an odd way though I feel I know him well because for two years he was a constant voice in my ear, a companion in the lonely business of writing.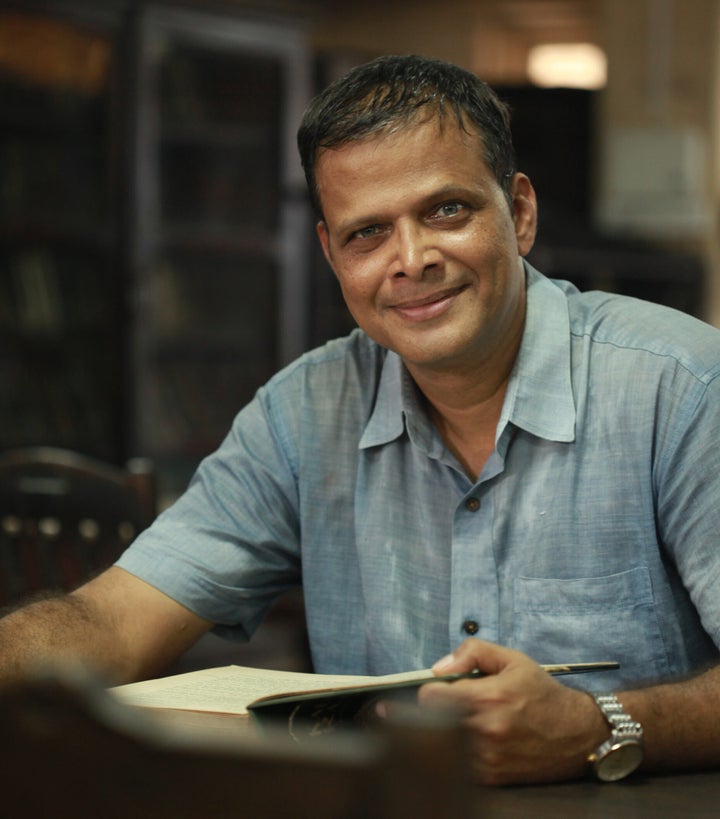 I think we need many fresh translations even of works that have already been translated. But Sane Guruji's Shyamchi Aai would be my choice. My cup runneth over to know that Shanta Gokhale is doing one.
Daisy Rockwell (Hindi and Urdu)
It's hard to think in terms of favourites when thinking of translation. It can be mind-bogglingly exhausting to translate a book. The incredible attention to detail, working through many more drafts than one would with writing of one's own, and then the copy editing. Translators love metaphors: maybe it's like running a marathon? Do runners have favourite marathons? But since I'm being asked to pick, I'll choose Krishna Sobti's A Gujarat Here, A Gujarat There. First, because I had the great honour of meeting Krishna ji in person at the end of her life. She was an amazing human being – full of insight and thoughtfulness even in her final year. Second, because there were times I felt as though the book was impossible to translate. Sobti writes so sparingly, cutting out all extra words, that it is hard to guess what she means at times, and difficult to reproduce in equally sparing English. I was delighted to work on the project, but also terrified, and what's more, I was happy with the results, which is rare for a translator. We hate to look back at our work because we always see room for improvement.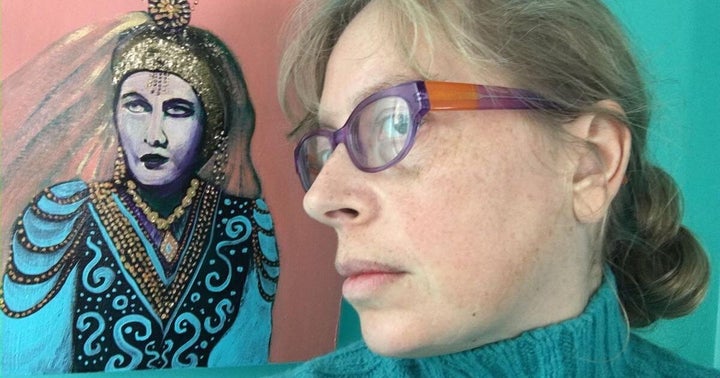 There is one work that I would like to see re-translated in English, one that I would never attempt myself, as the heavy flavouring of the Maithili language would be difficult for me: Phanishwar Nath Renu's 1954 novel Maila Aanchal. This novel is a satirical masterpiece, which would be extraordinarily difficult to translate, starting with the title, which no one seems to be able to render properly (the one English translation is titled "The Soiled Border"). I happen to know someone is attempting it right now, but I won't divulge the details.
Arunava Sinha (Bengali)
Buddhadeva Bose's When The Time Is Right stands out for me. It really has something to do with the nature of the prose – half the quality of this work lies in the way the words unravel, and there's no better way of savouring it than by translating it, which is the closest form of reading. Besides, this is a novel of delicate sensibilities, which personally resonate with me.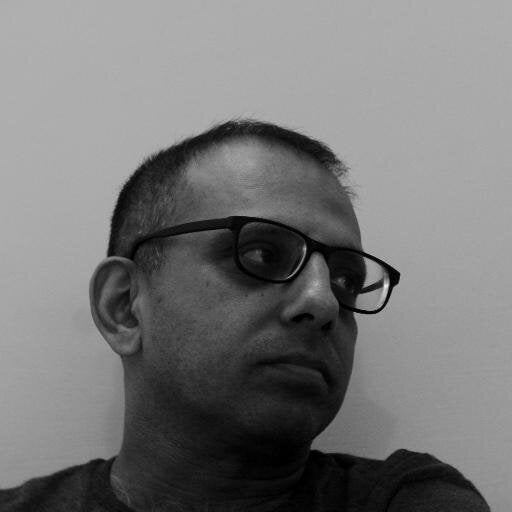 Kamalkumar Majumdar's fiction is incredibly difficult to translate because of the complex structure and layers of the prose, which is perhaps why it has not been translated at all. But each of his works bring a poet's vision to stories featuring characters placed in a vortex of personal and social upheaval. The novels and short stories are quite unique, and will test the true mettle of a translator.
Popular in the Community