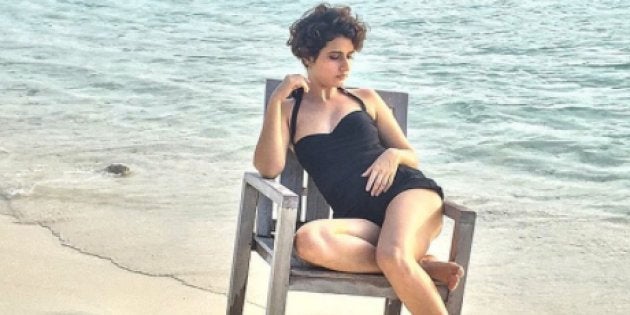 The internet is a great place. Especially for people who find it painful and difficult to abide by the social decorum of being civil to fellow human beings. So, they flock to the internet in thousands to heave a sigh of relief and take the mask off their ignorance, prejudices and general lack of command over any conceivable human language.
Now, they'd also need something to exercise these talents on, right? So they turn to the easiest targets -- women on the internet -- to unleash what they can't at workplaces, among friends and most other civilised social scenarios.
A few weeks back it was Priyanka Chopra who was being lectured on the inappropriateness of apparently having a part of her leg stay uncovered when meeting the Prime Minister of the country. How legs -- human skin, muscles and bones essentially -- can disrespect another human has not been logically explained yet, but she was trolled nevertheless.
This time, it is the turn of actress Fatima Shaikh, who you last saw in Dangal, opposite Aamir Khan. Shaikh shared a picture of herself on Instagram where she is seen donning a stylish black swimsuit, though it looks more like a romper than a swimsuit. She is lounging on a beach, looking absolutely smoking.
No sooner did she do it, the unworthy moral warriors of the internet found their prey. They flocked to her Instagram post to point out how absolutely shocking it is that she is wearing a swimsuit. And a majority of the commenters, most of them with Muslim names for handles, attacked her for wearing a swimsuit during Ramadan.
Now, tabloids have it that Shaikh is shooting for Thugs of Hindostan in Malda, West Bengal. It is nowhere near the sea, so understandably, Shaikh shared a picture that was not taken right now.
That apart, there is no evidence that the Prophet left instructions about swimsuits and what photos should be shared on Instagram, so it is not clear why these people are so angry. We have a clue though: they see a successful, independent woman proud of her body and following her heart. Now what is more offensive to stooges of patriarchy than that, right?
The easiest way to go about satiating the inner misogynist is to use religion to target a woman's right on her own body -- what she wears on it, how she chooses it to be seen.
Here is the picture posted by the actress on her Instagram page.
And this was followed by some really shameless comments.



The picture was possibly taken when Shaikh was in Maldives.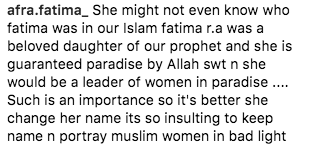 It is hilarious that the trolls think it is absolutely alright to hate, abuse, police, attack people during a 'holy' month, but not wear a swimsuit. Ramadan is considered to be a month where Muslims abstain and introspect -- neither of which the trolls seem to be capable of doing. Hypocrisy much?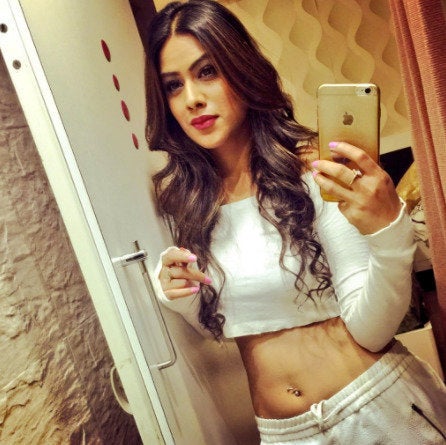 Meet Nia Sharma
Popular in the Community