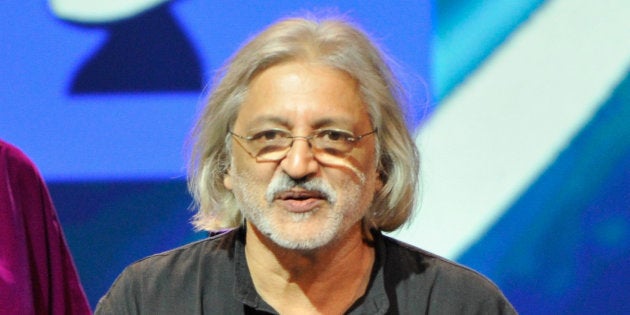 When LK Advani set out in his air-conditioned Toyota on 25 September 1990 to whip up sentiment around North India for the construction of a Ram temple at Ayodhya, he set the stage for the demolition of the Babri Masjid in 1992 and tore up communal wounds that have still not healed.
While the Ram Temple issue has been raked up ahead of almost every general election since then, there is a particular urgency this time—the Bharatiya Janata Party (BJP) government is just reaching the fag end of its tenure and Prime Minister Narendra Modi, its tallest leader, is being criticised even by hardened right-wingers for not making any effort to build the temple. Even Rashtriya Swayamsevak Sangh (RSS) chief Mohan Bhagwat has asked the government to bring a law on this.
Filmmaker Anand Patwardhan, whose documentary Ram Ke Naam (In The Name of God) traced Advani's rath yatra and the communal campaign that was unleashed, told HuffPost India that the Sangh Parivar has fallen back on religious polarisation—"their tried-and-tested weapon"—to hide the failures of economic policies such as demonetisation. In an email interview, Patwardhan also spoke about the role of government broadcaster Doordarshan and the TV serial Ramayan in laying the ground for the Ram temple movement.
Having followed the movement for a Ram temple from the beginning, what are your views on the current scenario, with right-wing parties getting shriller in their demands for the temple?
The Sangh Parivar (or, the Hindutva family) is not actually religious. It is a political animal in religious stripes and the same goes for all its myriad avatars — BJP, RSS, VHP, Bajrang Dal, Shiv Sena, Sanatan Sanstha, various Dharam Sansads and so on. They all wake up simultaneously as soon as the elections approach and all of them subside when the polarisation is no longer urgent. The 2014 elections were a slight departure from this. Stories of Congress corruption had been disseminated so well then, thanks to Anna Hazare and Aam Aadmi Party (AAP) on one hand and the RSS on the other, that Hindutva felt no need to talk much about the Ram temple and chose the plank of "development" instead to come to power.
Corruption is now an art form because newly created laws and ordinances ensure that the empowering of crony capital is no longer illegal
Today this won't wash as people, at large, are well aware that Modinomics has destroyed the Indian economy through disastrous fatwas like demonetisation that cost millions their savings and livelihood. They have also taken corruption to a whole new level — it is now an art form because newly created laws and ordinances ensure that the empowering of crony capital is no longer illegal. In this scenario, they have no choice but to hark back to their tried and tested weapon — religious polarisation and the appeal to Hindu unity i.e. the Ram temple.
Do you think there is potential for more momentum this time, considering the BJP is now in power and the VHP-RSS have begun a vehement movement?
It is my hope that they have underestimated the intelligence of the Indian public. Surely, you cannot fool all the people all the time with the same old story, despite having the electronic, print and social media largely in your hands.
Your documentary Ram Ke Naam followed Advani's Rath Yatra. Can you tell us how the stage was set for large-scale agitations back then?
In 1990, when the first assault on Babri Masjid took place, it was a relatively new story. Of course the ground was first laid by the non-stop playing of the TV serial Ramayan. BJP was not in power, but a hapless government channel Doordarshan spread pop religion in the name of "culture". Did they know that there was a design behind this? That a bow-and-arrow bearing Ramwould enter every household and every heart? From there to demanding a temple at his "birthplace" in place of a hated mosque would be an easy leap of faith.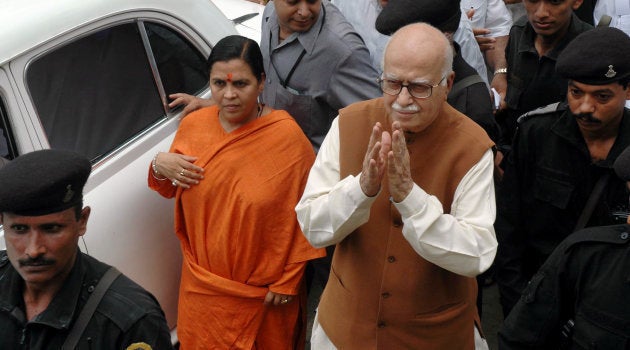 A lot of communication for hate campaigns is now being carried out over Twitter and Facebook, and messaging apps like WhatsApp. There are people who read/watch only one side of the story, and sometimes even that is fake or distorted news. How much do you think this is contributing to the vitiated atmosphere across the country now?
Spreading fake news through social media is an art perfected by the Sangh Parivar and of course by fellow travellers in other parts of the world like (US President) Donald Trump.
The Shiv Sena under Bal Thackeray is very different from the one under his son. Uddhav is championing the issue strongly and has made the BJP defensive, but the organisation has diminished in strength and impact after his father's death. What role do you think the Sena will play?
The Shiv Sena under Bal Thackeray also sent a strong contingent to Ayodhya, which claimed to have played a lead role in the demolition and certainly helped ignite the riots that followed in places like Mumbai. You are right to say that today the Shiv Sena is a shadow of its earlier self. What it has achieved though is a timely reunification with the BJP in Maharashtra, just in time for the elections.
While right-wing parties have expanded their support base and agenda since the Babri Masjid demolition, what has the opposition done since then to try and prevent such a situation from happening again?
The opposition has, in my view, rightly sidestepped the issue and concentrated its fire on the corruption of the BJP, like the Rafale scam. If you want to fight communal polarisation, you cannot do it at the last minute, just in time for elections. That is a long-term job which few have undertaken. Right now, BJP can be hoist on its own "development and clean governance" petard.
If you want to fight communal polarisation, you cannot do it at the last minute, just in time for elections. That is a long-term job which few have undertaken
Unlike a Lalu Prasad Yadav, who said in 1990 that he would not compromise on secularism even at the risk of alienating a section of voters, now leaders of most major parties are either eager to appeal to all sides or actively engaging in one-upmanship. Do you have faith in any political leader/party standing up to resist this cycle of hate?
I think the job of uprooting nascent fascism in this country cannot be undertaken by a single party or a single leader. Hindutva is already too entrenched and they have cornered all the money — a basic ingredient needed to win elections. My hope is that even capitalists, at least the non-crony ones, begin to realise that the present regime is running our economy into the ground — dictatorships are non-sustainable. In Nazi Germany, industrialists fully backed Hitler and look what happened.
In Father, Son, and Holy War, you explored the link between violence and male insecurity. There are a large number of aspirational young men in India now who don't have enough productive engagement in terms of jobs/entertainment. Alongside this, the number of educated women who want to work has also increased. How do you see this playing out?
Dumbing down the masses by destroying the public education system, by robbing jobs, by destroying farmers, will in the short run, create stormtroopers. In the long run, these very stormtroopers may storm the palace.