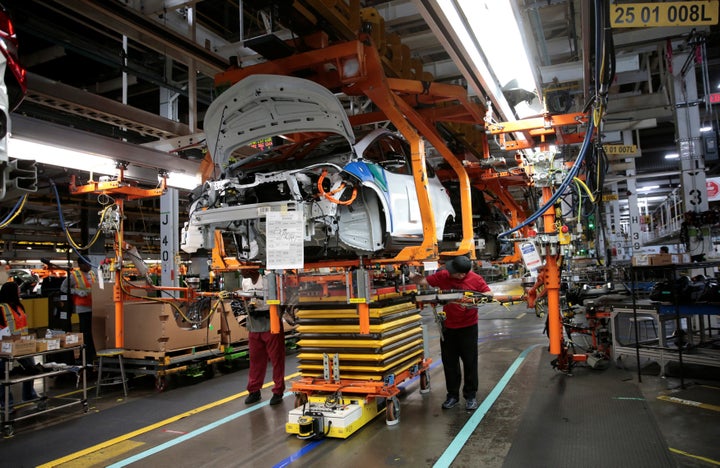 BENGALURU, Karnataka—One of the challenges keeping electric vehicles from going mainstream is that they're pretty expensive. And as it turns out, a huge chunk of the cost comes from the battery of these EVs. Mumbai-based Ion Energy has come up with a system that could see these batteries run for 40% longer, making them far more cost-effective, and also more environmentally friendly.
Ion has been a proponent of swappable batteries rather than in-vehicle recharging, and he sees a lot of early demand for EVs in India coming from taxi fleets like Ola — which is running an EV pilot in Nagpur — rather than individuals.
Electric vehicles have been gaining ground in India, particularly among two-wheelers, but the numbers are still low, and one of the fast-growing segments today is e-rickshaws and taxis. With batteries in modern EVs amounting to almost half of the vehicle cost, there is anxiety around their life, and performance.
"If you're running a fleet, you're looking at a huge number of cars, and small changes in prices add up to a lot," said Akhil Aryan, co-founder of Ion Energy. "So if I have a way to extend the battery's life by even a third, it makes a huge impact."
At an event in Michigan, Aryan and Ion Energy unveiled a new product that aims to do just that, extending the battery's usable life, with nothing but software tweaks. Named after Thomas Edison — the inventor of the lightbulb, and also famously, a rival to Tesla, whose name the famous car company uses — Edison Analytics is "an advanced battery intelligence platforms for EVs."
"These batteries are very sensitive, and the way you drive, the conditions you're driving in, all these things have an impact," explained Aryan. "So when people make the battery, they're making assumptions about these conditions and the more you deviate from these, the more it's going to degrade the performance of the batteries."
Edison Analytics' testing sets a claim of a 40% increase in total battery life, which could have a very significant impact on the economics of running an EV.
Using software to tweak battery life
"The new analytics platform is designed to leverage usage data, machine learning, and AI to identify patterns, predict life degradation, provide alerts, and send over the air updates to extend battery life," said Aryan.
This raised some concern about the kind of data being tracked, but Aryan explained that the company is only looking for telemetry data to better understand usage, and isn't tracking where people travel.
By using this information, the company has been able to develop an algorithm that can optimise the battery performance, and allow OEMs or even end users to make decisions such as whether they want to throttle performance to maximise battery life.
Readers wondering how software can affect battery life may recall the now notorious controversy about the revelation that Apple was slowing down iPhones as their battery degraded.
While users were outraged, Apple pointed out that the software update limiting how fast the phone could run was a way of managing phone performance and battery life because cold weather and high current demands could otherwise result in the phone shutting down. Similarly, Ion can monitor how you're using the battery and customise factors like charging speed or maximum output, to extend battery life.
So far, the test results seem quite positive.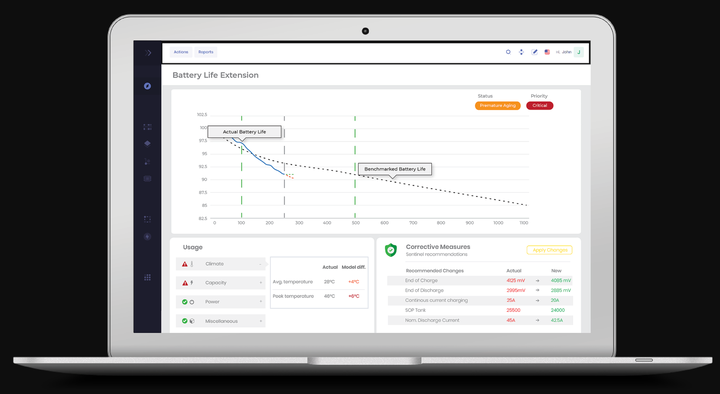 "We are a custom Li-ion battery and systems designer and producer. Our critical challenges are recruiting the best people, planning cell stock, procuring the optimal cells and other components on time, and manufacturing and testing batteries and systems rapidly but to exacting standards, before deployment," said Clinton Bemont, CEO Maxwell and Spark, a battery manufacturer in South Africa, in a written response.
"We are testing out Edison right now. The platform blends data processing and machine learning to predict the health of a battery while also processing many of the standard Battery Management Systems (BMS) functions optimally. We believe we will be able to leverage Edison to identify, predict and troubleshoot, preventing delays and errors, before and after deployment."
The three Es: entity, environment, and experience
There are three main factors that affect the life of a battery, Aryan explained. "The entity is everything inside the battery pack. The cells, the design, the heat management, all this affects how long the battery lasts," he said.
"Environment is everything outside the battery, but not in control of the user. Like the weather, or the traffic, for example. The third E is Experience, which is dependent on the user. Like, how fast do you charge the battery, how much do you accelerate, brake. These have a huge impact on the battery life."
Edison uses data from the three Es to identify patterns and determine what software updates could be sent over the air to extend the battery life of a vehicle.
This data is then sent through real time dashboards to the EV/ battery makers. Another customer of Edison's, a French e-bike company which could not be named, said its engineers used spend—on average—three hours to collate and prepare the same data after each test
"Edison will help users accelerate deployment speed, improve uptime and extend battery life by up to 40%," said Aryan. "Our objective is to help companies make data-driven decisions and eliminate the wasted time trying to make sense from the CSV files that they are currently collecting and opening in Microsoft Excel."
"Using proprietary SIL & MIL (Model in Loop) simulations, we will also help companies choose the right chemistry and plan capacity resulting in reduced costs and a greater ROI through all the stages of the battery life cycle."