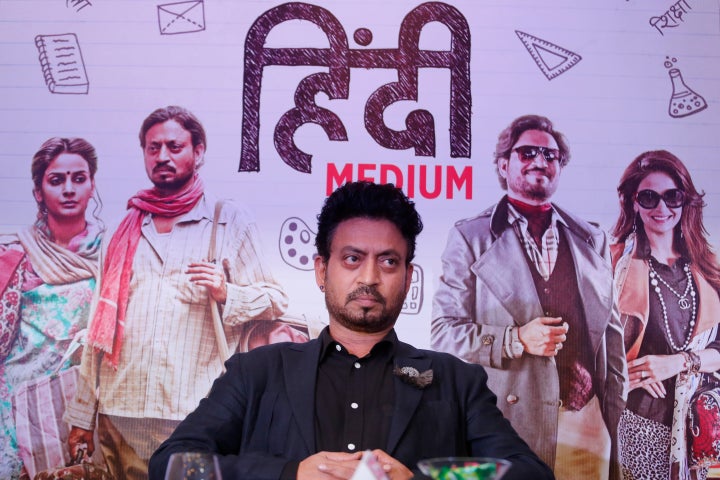 Irrfan's take on Rana in Piku earned him many admirers, including director/writer Saket Chaudhary and co-writer Zeenat Lakhani who were finalizing the script of Hindi Medium (2017) at the time Piku released. And while they may have had other actors in their mind in addition to Irrfan, once Piku opened, their approach to Hindi Medium changed. The husband-wife team narrated the script to Irrfan, and based on his interest in the project, they did not reach out to any other actor.
What impressed Saket about Irrfan from the beginning of the shoot was that he would never try to impress the filmmaking team, never give the impression that he was working hard. 'His job responsibility was to give the performance but not reveal the tools,' he says. 'A lot of times actors want to impress you with the preparation they are doing rather than the performance.'
But it took Irrfan a few days through the shoot to get into the character of Raj Batra, a loud Punjabi man, owner of a sari shop, Batra Fashion Studio, and living in Old Delhi, who desperately wants to get his daughter admitted into an English-medium school. Much of it has to do with the pressure from his wife Mita (Pakistani actress Saba Qamar) who wants to 'move up' in Delhi's high society. But first Irrfan had to become Raj and get into the film's comic groove.
'In the first few days of the shoot, he was really pensive,' Zeenat Lakhani says. 'When we would talk about any scene, he would say, "Mujhe sur nahi mil raha hai (I am not getting the rhythm of the character)."' Zeenat realized that he was trying to figure out how to pitch his character, since Raj could have easily become over-the-top, and that was not Irrfan's method of acting. So Zeenat got into the habit of asking Irrfan, 'Kya sur mil gaya (Did you find the rhythm of your character)?'
'He's such an understated, subtle actor,' Zeenat adds. 'He was trying to find where the humour would work, and at the same time he would be believable.'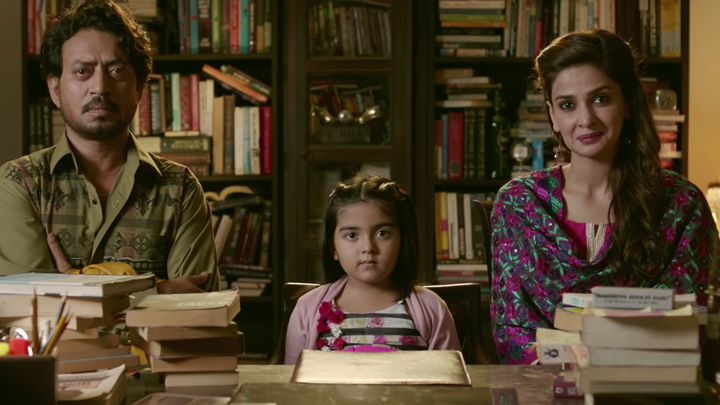 The actor finally got into the groove of the film, but there were at least two times director Saket had to convince Irrfan to do something outside his comfort zone. Both scenes appear towards the beginning of the film. In the first scene Irrfan wears a red ghagra with a dupatta on his head to make a sale to a young bride-to-be (played with her usual comic style by Mallika Dua) at his store. It is a hilarious moment where Irrfan's Raj, much like many men who sell saris and other outfits, puts on the garments to impress their female customers. With a sly smile on his face, Irrfan covers his face with the red dupatta to give the look of a coy bride.
But getting Irrfan to perform the scene was a challenge. 'It was very difficult to convince him,' Saket says. 'And he kept asking, "Why do you need this?"' Irrfan believed that he was being asked to dress in drag and to find humour in that situation. 'For us it was about being a good salesman,' Saket adds. 'And you go to any extent to make a sale.' He adds that finally Zeenat had to convince him. 'He was doubtful, but when he started doing it he really started enjoying it.'
In another scene, Raj and Mita have now moved into a larger house in a posh part of Delhi and they throw a party for their young daughter's friends and their parents. Already Raj has made a fool of himself when he asked a waiter to serve pizzas and burgers instead of caviar. Suddenly the DJ starts to play Sukhbir's song 'Oh ho ho ho' and Raj breaks into a typical Punjabi wedding-style dance with his daughter, while Mita and the other guests stand around, looking quite uncomfortable.
The scene required Irrfan to dance, and once again the NSD-trained actor was unsure of what he was being asked to do. 'He didn't want to do it,' Saket says. 'In Delhi, that song plays at all parties. Any self-respecting Punjabi will play that song. So we had to really convince him that his character is Punjabi and he will end up dancing.' Of course, once Irrfan danced, he did such a good job that it looked like he had always been dancing—on and off screen.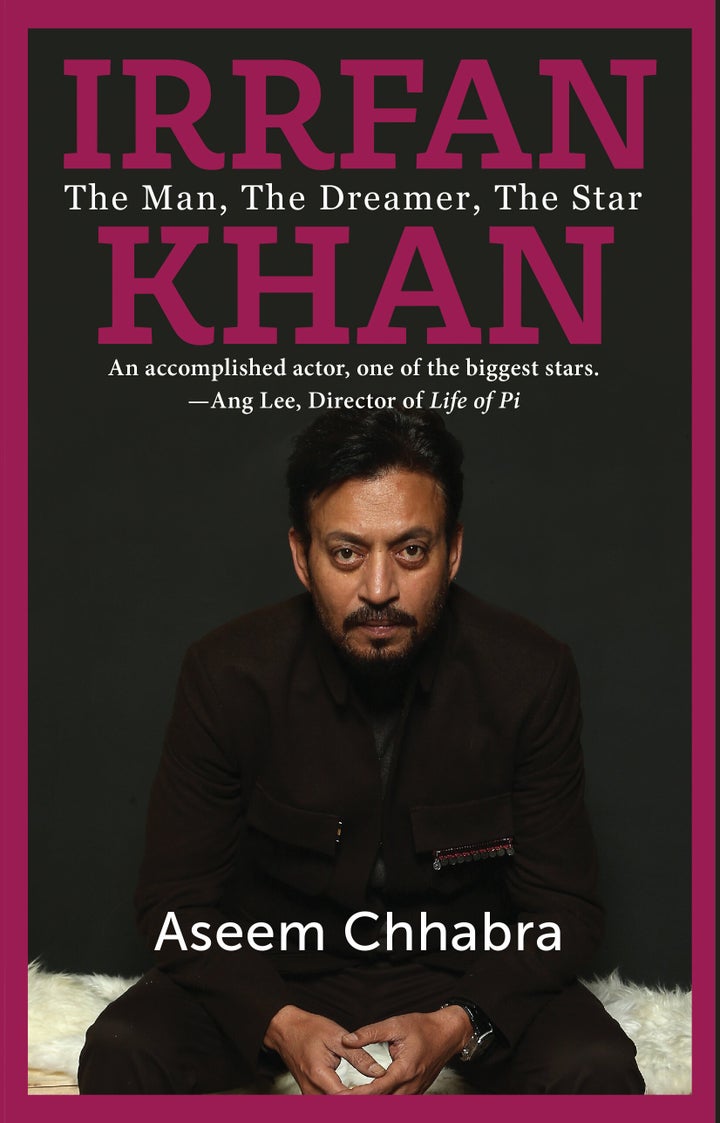 Excerpted with permission from IRRFAN KHAN: THE MAN, THE DREAMER, THE STAR by Aseem Chhabra, Rupa Publications.