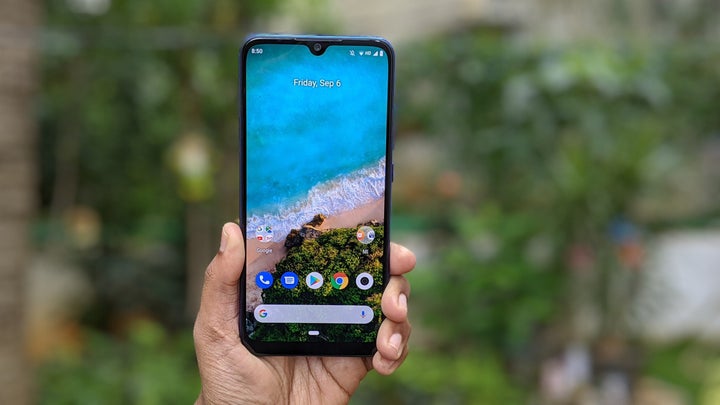 Xiaomi recently released the Mi A3, a phone that is part of Google's Android One. Its being on the Android One initiative means that the phone runs a version of Android that is pretty much as Google made it, much like you'll see on Google's flagship Pixel phones.
Called 'stock Android', this has been seen as the Holy Grail for smartphone interfaces. That's because phone makers would often fill up a lot of 'bloatware'—like social network apps, wallpapers, themes, games, and the like—which can get in the way of a smooth experience.
Manufacturers skins also typically used up more system resources—be it the processor, or storage.
Stock Android also gives the user more control over the device—she can then choose which apps to install, and not be obliged to use the ones the phone maker has installed on the device. It's not surprising that manufacturers like Samsung and Realme have said recently that they have taken a leaf from the stock Android book to give their software a clean, uncluttered look.
More control to the user. More storage space. Smoother operation. Fewer unnecessary applications. Sounds so perfect, doesn't it?
But do you actually need stock Android?
It might seem odd that people wouldn't want something that sounds so good. But Stock Android's austere approach can be a problem for many people. Although we can debate about whether Facebook is good or bad for the world, it—along with another app the company owns, WhatsApp—is pretty much universal.
Installing an app might not be a challenge to a tech savvy user, but if you bought a smartphone for your parents to keep in touch with you, or if someone is a first time smartphone owner, then not having these third party apps means that their phone experience starts with a learning challenge—to figure out how to get the apps that they want on to the phone.
For many first time phone users, a well-curated selection of preinstalled apps will help them to hit the ground running and get them to start exploring the different facets of their phone.
Another point is that many manufacturers have been able to add a little something extra to Stock Android in their skins.
A great example of this is the camera application. The camera is one of the most used features of a smartphone, but the stock Android application for it is very limited and will not give you the sort of features and shooting and editing options that you would get on another Android phone. Similarly, a number of phones come with special gaming modes for better handling of games. You will not get the same facility on stock Android.
In essence, the cleanliness and lack of clutter of stock Android is also its problem. Stock Android is like getting a simple well-designed house but with zero furniture and fixtures. There are some of us who would nothing else and would spend days and weeks just getting the right chairs, tables, switches and whatnot into the right place.
But then there are the others who would not have the time or patience for the same and would prefer a fully furnished flat from the word go—in other words, a phone with an elaborate UI placed over standard Android. And while stock Android was the rage a while ago, it now seems that the world is moving to a more layered Android era, with the vast majority of phones coming with some kind of functionality and apps placed on top of basic Android.
In the end, whether stock Android is for you or not depends on the extent of time you wish to spend the level of control you wish to have over your Android experience. Stock Android is perfect for those of us who would like to control as much of our phones as possible.
But if you are a mainstream user who just wants to get stuck into their phone as possible, and does not want to spend time fiddling with settings and downloading multiple applications, it is perhaps not quite what the mobile doctor ordered.