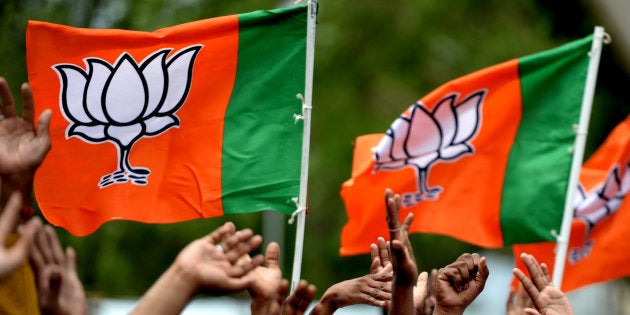 The BJP is on a name-changing spree in the states it rules—the Uttar Pradesh government recently renamed Allahabad and Faizabad Prayagraj and Ayodhya, respectively, and Gujarat Chief Minister Vijay Rupani is also considering renaming Ahmedabad as Karnavati.
Now this obsession with changing any historic city name that sounds "Muslim" seems to be reaching South India as well.
Party MLA Raja Singh has said that he would work towards renaming Hyderabad city as 'Bhagyanagar' if BJP wins the upcoming Assembly elections in Telangana.
"Earlier, Hyderabad was Bhagyanagar and in 1590 Quli Qutub Shah came to Hyderabad, he changed Bhagyanagar to Hyderabad. At that time many Hindus were attacked, many temples destroyed. We are planning to rename Hyderabad," Singh was quoted as saying by ANI.
He further told ANI that BJP will win with a majority in Telangana and that its first aim would be to develop the state and the second to rename Hyderabad as Bhagyanagar.
The BJP MLA also said that the party will will change the names of Secunderabad and Karimnagar.
Popular in the Community