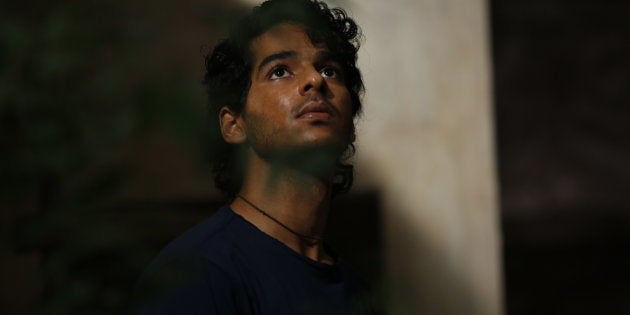 Somewhere around early 2017, Ishaan Khatter, who also happens to be Shahid Kapoor's half-brother, was being discussed as the primary contender for the leading man's part in Karan Johar's Hindi remake of the Marathi blockbuster, Sairat. While he was pretty much locked for the role, opposite another industry insider, Jhanvi Kapoor (Sridevi and Boney Kapoor's daughter), he received a call from casting director Honey Trehan, who told him that he wanted to pitch him for celebrated Iranian filmmaker Majid Majidi's Indian project.
Spoilt for choice, Ishaan managed to get both roles. Two vastly different films that vaguely intersect thematically (poverty, oppression, underdogs), the school of filmmaking from where they originate cannot be more different. One is from the hallowed gates of Dharma Productions, a banner that is as good as it gets for a mainstream Hindi film hero; the other is by ace filmmaker, Majid Majidi, director of the Oscar-nominated film, Children of Heaven.
Could this be the ultimate dream for an actor? Juggling two worlds far removed from one another while still being in early twenties? Is this a result of having your roots in one of Bollywood's most influential film families? Is this what a combination of privilege, talent, and hard work can score you? In this interview, the very perceptive Ishaan Khatter, who's on the fringes of potential acting glory and ensuing stardom, reflects on class, struggle and the promising road ahead:
"More than stardom, my fascination was about seeing a film in its raw stage and then witness it as a final product."
Having been raised in a family of accomplished artistes was acting an obvious career choice for you?
As far as I can remember, acting had always been my fascination. As I grew up, I became more serious about it and wanted to learn more about cinema and music. Being cultivated into the culture of arts and cinema since a very young age did determine my eventual career choice and I think my mother (classical dancer Neelima Azeem) has a huge role to play in this. My mother is an exponent of Kathak and she has represented our country all over the world. Watching her perform has really helped me understand the art world.
Did Shahid's tryst with stardom help solidify an existing dream?
Definitely. I don't remember at what point he became a star, so to speak, but he started out when I was about 9 and that gave me a lot of opportunities to visit film sets, which automatically started helping me understand the world of films better. More than stardom, my fascination was about seeing a film in its raw stage and then witness it as a final product. So my conversations with him weren't as much about his star persona as they were about his journey as a performer and what he puts into it, the person that he is and how it influences the fictional characters he chooses to play.
I can't imagine there any familial resistance to the idea of you wanting to enter films. How did they respond?
There wasn't any resistance because I come from a fairly liberal family of artists, but there was concern regarding my dropping interest in academics. I did my schooling from Jamnabai Narsee and Billabong in Juhu but couldn't get myself to finish grad school (at a college called RIMS in suburban Andheri). My mother tried getting me back on track but at one point realized there isn't much that could be done. She recognized that I wasn't faffing around and that I really wanted to pursue arts. Studying was like having that really bitter medicine that your body rejects. To be in the arts was the outlet. An escape. So then I dropped out to be in films.
Was it an unsaid understanding that Shahid will take you under his wings?
Shahid didn't want me to be an AD (Assistant Director) on Udta Punjab. I had read the script and felt a burning desire to be on the film set but Shahid said it's an important role for him and that I'll be a distraction. Seeing that I was persistent to be on the set, he decided to make a call to Abhishek sir (Abhishek Chaubey, director). I was designated as the internal learner AD, which means I had to do anything and everything. So I was handling the crowd, giving clap, printing stuff that was needed, helping actors and production designers and the costume guys. I helped with continuity shots, turned into an assistant choreographer and by the end of the film, I had even made a cameo appearance in the film.
" I didn't choose either Dhadak or Beyond the Clouds. These films chose me."
Industry kids are groomed to become actors from a fairly young age. Most of them, as is the case even with the outsiders, would give an arm to be launched by Karan Johar. You chose to start with a world-renowned independent filmmaker in a film about destitution. How did you arrive at that choice?
It all had to do with Majid Majidi sir, the films he makes and the stories he chooses to tell. I didn't choose either Dhadak or Beyond the Clouds. These films chose me. The universality of the story in Beyond the Clouds moved me. I had a small brief about what the film was going to be about but when I read the script, I was spellbound. You have to read one of his scripts -- they are not formatted, they simply flow and flow and before you know it, you are at the end of it. It's quite an enchanting experience.
What is your interpretation of Majidi's decision to cast you over others?
There wasn't an audition as such but I did have to shoot for a showreel of sorts. Honey Trehan called me one day and dramatically announced that Majid Majidi is making a film and was looking for a young boy. He thought I suited the part. I met Majidi sir who asked me a few basic questions, like if I exercised or not. Then I was given something called 'mood shots.' Basically, he wanted to see me perform on camera. So Honey sir recruited three of his assistants and we went around the city, from Andheri, Jogeshwari, Madh, filming. I played the part of a hustler, a drug dealer, essentially a shady character. We shot for over 50 minutes. Honey was supposed to make a 6-minute cut but Majidi sir ended up seeing all of it, including the part where I was ghost-directing. I think he was impressed by that. By the end of the day, I was told I had the film, and that's very uncharacteristic of Majidi. He auditioned 8000 kids for Children of Heaven and is very meticulous about his casting process. Yet he made this instinctive decision. That felt immense.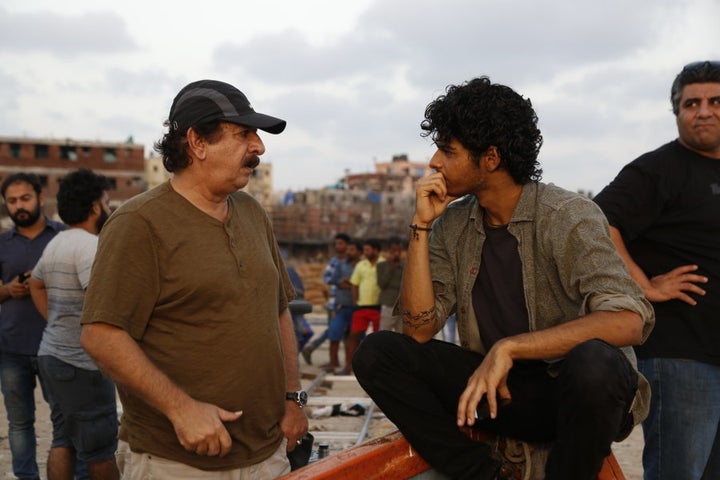 Honey Trehan knew you from before, probably because you were an AD on Udta Punjab?
Yes, that's when he got to know me and learnt of my desire to be an actor.
Do you see your privilege playing a part in how all of these things fall in place? I mean, I'm not discounting your talent, but talent is something that a lot of actors around the country have. What they don't is the access that you enjoy.
I'm very aware of my privilege and more so after doing this film. I am an average middle-class Bombay boy who many mistake for someone who's had a very elite life. I'm extremely rooted and thanks to the household I've been raised in, I am able to recognize that privilege.
"My brother is not the kind of person who'd make things easy for me."
Did you somewhere know that if a Majidi film doesn't work out, something else will because people from film families do enjoy that safety net...
I haven't ever looked at that way, neither have I looked at my brother's star power as a means to get an easy fix.
But Ishaan, it does result in that, doesn't it...
My brother is not the kind of person who'd make things easy for me.
But the fact remains that you wanted to assist on Udta Punjab and all it took was a call from your brother for that to be achieved.
Well, I understand that and I'm grateful for that opportunity. I went on the sets and assumed my position. And yes, Abhishek sir told me that he thought of me as a liability at first. He told me that initially, he was worried he'd have to 'take care' of me. But by the end of it, he came and said, "I'm taking care of all these people. But I'm not taking care of you, man." So yeah, what you say is right, I recognize the position that I am in. I just don't allow it to affect me in a negative manner. What it does is it nudges me to over-deliver.
Were you prepared to deal with questions about nepotism?
Honestly, I don't find myself very interested in that discourse because a lot of people who are talking about it have nothing significant to say and are just going with the grain. What people also forget is the flip side -- that actors from film families are also equally talented, hard-working, and deserving of the opportunities that they get.
Yeah, the difference lies in the number of opportunities film kids get versus an outsider, who won't be seen ever again after one flop.
Everybody has their own journey. As for opportunities, two of the greatest actors ever, Marlon Brando and Dilip Kumar, they didn't even want to be actors. Whereas there are many who feel very intensely about acting but they don't get anywhere. So it's not right to club people in the same bracket without having seen their work or fully understanding the context that they live in. There are many actors who come from a family of lineage, with a lot of expectations but end up nowhere.
After giving like, 15 flops or so.
(Laughs) I agree. I absolutely agree.
Finally, how deeply has your upbringing and the extraordinary family dynamics affected you as an individual? (Ishaan is Neelima Azeem's son, with her second husband, Rajesh Khatter. Azeem got married a third time, which too ended up in a separation. Shahid is Neelima's son from her first marriage, to Pankaj Kapur)
My childhood, my family dynamics and all that I've seen has heavily shaped up the person that I am today. It's been quite a journey of reconciliation. What did I feel? Well, I felt life is difficult, yes. But more than that, I also felt that it's about how you choose to deal with -- you can either be bitter or choose to learn from it and rise above your circumstances.
Did it make me ask a lot of questions? Yes. I was raised by a single mother. I lived six years with my step-father (classical vocalist, Raza Ali Khan) who left an influence on me. And then they got separated as well. I intimately witnessed the sacrifices my mother made to raise us and make us the people we are today.
That has, undoubtedly, left a very deep impression on me in the sense that I cannot overstate the role of women in my life. It's a very part of my emotional make-up, something that's not only made me self-reliant, a little more sensitive, a little more empathetic and a lot more responsible.
Did it make you skeptical about the idea of marriage itself?
No, it hasn't. I don't like to impose the history of an incident on an institution itself. It's the same way how I wouldn't look at a past reference of a film to decide whether I want to do something like that or not, as it may have a totally different energy. I like to be open.