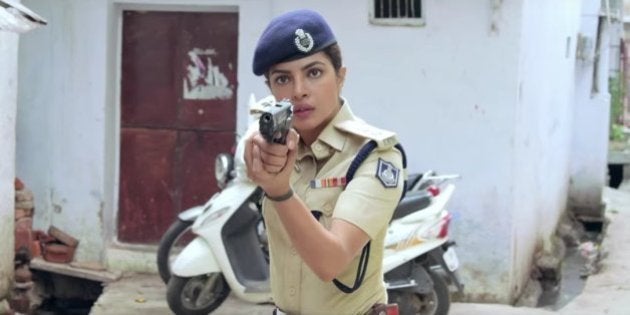 About 40 minutes into Prakash Jha's Jai Gangaajal, we see SP Abha Mathur (Priyanka Chopra), whose 'entry' in the film is surprisingly subdued, rev into full-on badass heroine mode.
Wielding a danda, she strides up to hulking goons and starts beating the living daylights out of them, as Jha summons slow-motion and music that sounds like it was made by someone very hungover trying to emulate Sneha Khanwalkar to give that moment the dramatic heft it deserves. As everyone conveniently stands around, a bunch of male police officers — her juniors — run up to her mid-fight and proclaim "Madam sir, you have made men out of us today", before proceeding to thrash the other goons.
That's what Jai Gangaajal wants to be: a frequently ridiculous exercise in gender-role-reversal masquerading as a cop drama, in which the women speak out against corruption while the men are largely either complicit or silent. It's set in the district of Bankipur, which you'd expect would be in Bihar given Jha's filmography, but is actually shot in Bhopal, Madhya Pradesh; an auto-rickshaw number plate in one scene gives that detail away.
Lahkhisarai, in that district, is a typically downtrodden and corrupt north Indian town, where a man running for election can beat a policeman half to death in broad daylight without any hassle. They also believe in mob justice and public lynching; we see three hangings in the film, which may as well have been named Gangs Of Phaansi-pur.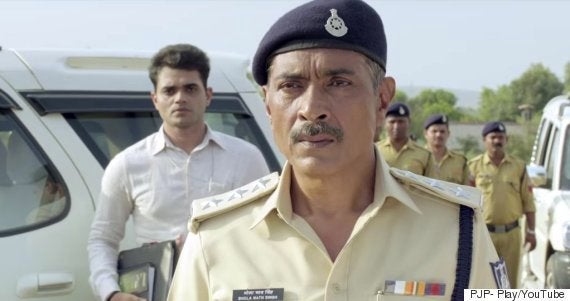 Prakash Jha in a still from 'Jai Gangaajal'
Jha debuts as an actor, playing the town's corrupt circle officer Bhola Nath Singh. He looks after the interest of Lakhisarai's legislator Babloo Pandey (Manav Kaul) and his brother Dabloo (Ninad Kamat), a Joe-Pesci-ish character trying to secure a lucrative land deal. We are subjected to a number of badly written scenes that explain this nexus through dialogue so expository that it feels like we're in a Rajkumar Santoshi film from the '90s.
At least Inspector BN Singh has a graph, where we see him go from a man of flexible morals to one who realises the error of his ways. In contrast, Mathur is an eye-roll of a character, a squeaky-clean idealist with zero depth. She looks incredibly unfazed by fistfights and Molotov cocktail explosions, tackling them head on whilst maintaining hair and make-up quite impressively. Jai Gangaajal tells us nothing about her and the only time we see her out of uniform is in a tokenistic scene with her mother at home. It doesn't help that Chopra serves up what must surely be her worst performance in recent times, delivering her lines in a practiced, elocutionary manner that never changes tone throughout the film. It is a disappointingly robotic turn that wouldn't even pass muster at college-level drama competitions.
She is, shockingly enough, the weakest link in this shoddily made movie, which is already overly loud, clunky, and at 158 minutes, overlong. Jha's Kashyap-esque use of upbeat music during moments of action or violence fails miserably, as neither the visuals nor the music are appealing enough. The fight sequences are often poorly executed and largely unbelievable (spoiler alert: there's one in which a schoolboy faces off against a fully grown man who probably weighs thrice as much — and wins).
To make matters worse, a woefully stiff Rahul Bhat appears every now and then as Handsome, Foreign-Educated Activist-Politician, apparently only to make searing speeches after tragedies have occurred. In fact, the only performances that hold you are those by Jha, Kamat, and, to some extent, Kaul, who seems miscast. The bad script ensures that everyone gets a few clumsy and hammy moments, but at least you can force yourself to go along with the proceedings while they're on screen.
This is especially true for Jha, who makes BN Singh the most believable character. Ultimately, he is the real protagonist of Jai Gangaajal, while PC is assigned manic pixie dream cop duties. Even with a female lead, this is very much a male movie that relegates its female characters to symbols of idealism or victims. So much for women empowerment.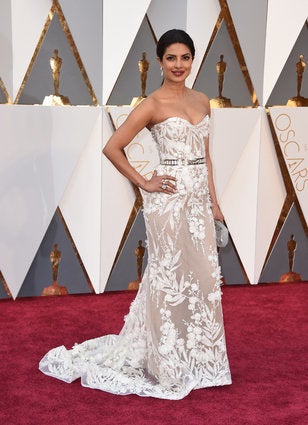 Priyanka Chopra At Oscars
Popular in the Community