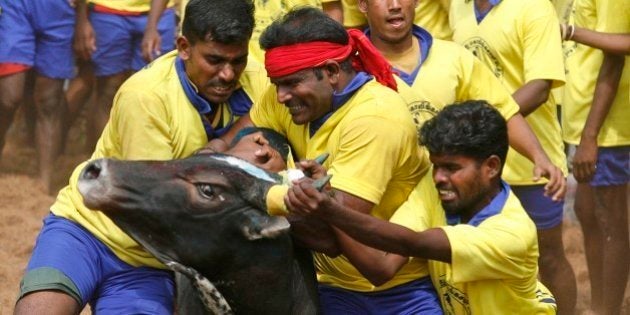 CHENNAI -- Chief Minister Jayalalithaa on Friday thanked Prime Minister Narendra Modi for paving the way for the sport of Jallikattu in Tamil Nadu as part of the Pongal festivities and expressed her happiness at the Centre's decision saying that the 'traditional sport' upheld the culture and values of the state.
"I am very happy to learn that the Ministry of Environment, Forests ad Climate Change have issued a Notification dated 7.1.2016 that has paved a way for the conduct of the traditional sport of 'Jallikattu' in different parts of Tamil Nadu as part of Pongal festivities. You would recall that I have consistently taken up this issue with you," Jayalalithaa wrote in a letter to the Prime Minister.
Expressing her gratefulness for the 'prompt' response in the matter, she added that Jallikattu upheld the traditional, cultural values and traditions of Tamil Nadu and has 'great historical' significance.
However, Bharatiya Janata Party (BJP) leader Kiran Bedi slammed the Centre's decision to permit 'Jallikattu' saying that the 'abhorrent' and 'brutish' tradition did not encourage a civilised society.
Hitting out the decision of reviving the bull-taming sport, she questioned the reason behind going against the Supreme Court's decision of banning it in the first place.
Earlier today, Union Minister of State for Road Transport, Highways and shipping Pon Radhakrishnan welcomed the Environment Ministry's nod to the Tamil Nadu Government to conduct 'Jallikattu' and thanked Prime Minister Narendra Modi for the same.
The Ministry of Environment, Forests and Climate Change issued a notification today saying that 'bulls may be continue to be exhibited or trained as a performing animal, at events such as Jallikattu in Tamil Nadu and bullock cart races in Maharashtra, Karnataka, Punjab, Haryana, Kerala and Gujarat in the manner by the customs of any community or practiced traditionally under the customs or as part of culture'.
However, there were certain provisions that such races will organised on a 'proper track' and bulls are put to proper testing by the authorities of the Animal Husbandry.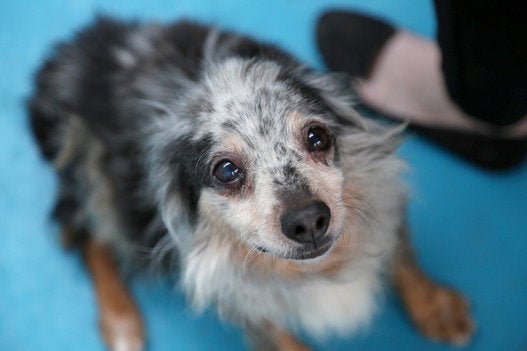 Animal Cruelty Cases In B.C.