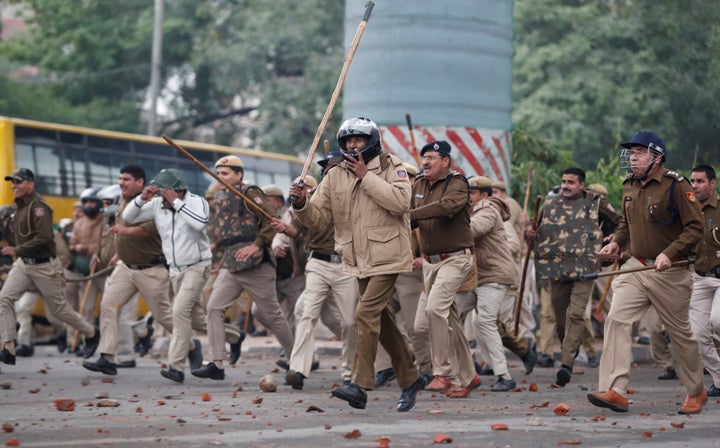 After twenty two years of serving in the police force, something snapped inside IPS officer Abdur Rahman a few days ago. The Narendra Modi government had pushed the Citizenship Amendment Bill through and it was now the law of the land, with little opposition inside the Parliament.
Inspector general Rahman tendered his resignation soon after, and issued a strongly-worded letter condemning the act and declaring it unconstitutional. While he expected some sort of state resistance to protests against the Act, the police's crackdown on students in Delhi's Jamia Milia Islamia University and Uttar Pradesh's Aligarh Muslim University shocked even the seasoned cop.
"It was inhuman, complete inhuman," Rahman told HuffPost India in an interview.
He also explained how most of what the Delhi Police did, and he saw on social media, seemed completely out of sync with what the police manual says about handling civilian protests.
Here are excerpts from the interview:
What do you make of the police action that took place in Jamia yesterday, Delhi University campuses today and at Aligarh Muslim University?
Whatever is happening in Jamia and Aligarh, basically the students are protesting the inhuman, unconstitutional and autocratic Citizenship Amendment Act. They are opposing it. It is the democratic right of every citizen is to oppose every right and every bill. My humble request to students, is for them to come out on the roads but protest peacefully, without resorting to violence.
That said, I think what the Delhi Police has done is use disproportionate force. If the students are doing damage, you have to identify specific students and bring them in. You cannot take indiscriminate action. So it is a case of police brutality and use of disproportionate force. At the same time, I advise the students, even if they are very angry, not to take law in their hands.
There's CCTV footage that shows that the violence that happened was wreaked by outsiders who had infiltrated the protest, not the students. What is the police approach supposed to be like in situations like this, when it becomes apparent that there are people other than students in a rally? How is the police supposed to act in such a situation?
See, I am not in Delhi and hence have not watched the entire situation on ground. I am in Mumbai. What I know, however, is that the police has to react to an emergency situation. If some buses are burnt, if somebody is attacked, if some public property or life is in danger from a protester, they are free to take action — but only on the people who are perpetrating the violence. Not others, not the people who are peaceful. Not entering campuses, entering the library, and asking students to come out of libraries, from hostels. This is inhuman.
"Basic principle of civil protest is that police should use only minimum force to calm down protesters. But here, they have used the maximum force."
Secondly, see I have been in the police for two decades. I have tackled civil protests. Basic principle of civil protest is that police should use only minimum force to calm down protesters. But here, they have used the maximum force. Maximum force is basically disproportionate and should be criticised. They should not use maximum force.
There has been a steady criticism against Delhi Police that ever since the Modi government has come to power, the police have repeatedly cracked down on students protesting the government. Starting with Kanhaiya Kumar and Umar Khalid, then lathicharging JNU students protesting fee hikes and then this. Is this a valid way to deal with students protesting a government?
See the police manual says that the police doesn't have to work in the interest of the government, they have to work according to the law. They have to work according to the CRPC, IPC and the police manual. In the IPC, CRPC or police manual, there is no mention of any specific government, you have to read the situation, apply the manual and act. If somebody is doing some damage, or something that is against peace or something that truly amounts to lodging an FIR, then police should strictly follow procedure. But there should never be any vindictive action, or any discrimination. Any action they take should be in the interest of justice.
You have been in the police force for 22 years, in the past few years since the Modi government came to power, have you experienced some dynamic shift in the police force, any evidence of saffronisation of the force, or excessive pressure from political leaders in power?
I cannot comment on all these things. But I keep saying that the police has to act according to the situation, impartially, without any discrimination, and according to the law.
But then we have all seen the Pehlu Khan case. Pehlu Khan was killed in mob lynching. And then an FIR was lodged against Pehlu Khan also. My contention is that, the victim who is there — the first FIR should be registered according to the complaint of the victim. And it should be investigated properly. But you have seen, and I have seen that when the lynching happened, before registering offences against the people who were involved in the lynching, cases were registered against the victim. For carrying beef. See, carrying beef is an offence if the state has banned it, but it is a small offence. It's a minor offence.
"If murder is done by lynchers, it is the highest crime. It should be addressed first. And not the carrying of the beef."
But what is a major offence, taking the life of a person. See, the highest crime in the IPC is 302, murder. If murder is done by lynchers, it is the highest crime. It should be addressed first. And not the carrying of the beef.
What was the tipping point, that made you realise you cannot continue to keep working in the government, and that you have to resign?
See you have seen the situation. Mob lynchings are happening all over the country in the name of beef, love jihad and so many other things. Then the abrogation of Article 370 in Kashmir, it was done illegally. Now, this Citizenship Amendment Bill. This creates discontent among the public and it created discontent in me also. Then I have decided to not work and quit the department.
Was there something specific, one moment or aspect of the CAA that you found outrageous that you felt it was impossible to carry on working for the government?
This Act is totally unconstitutional. It is against the basic fabric of the constitution, equality before law. It violates Article 14, 15 and 25 of the constitution. And people have repeatedly declared that once NRC (National Register for Citizens) is done, CAA will be applied. I am asking you, if government does CAB, some people will be declared refugees. Out of them non-Muslims will be given citizenship and Muslims won't be given citizenship. What will the government will do to the people who will be declared illegal immigrants then? They will remain here and under what kind of oppression will they live. You have heard that Pakistan is not ready to take, Afghanistan is not ready to take, not a single word from Bangladesh about taking people in. This will create a huge chaos in the country, very very painful, very very discriminatory. I think any justice loving people will oppose it.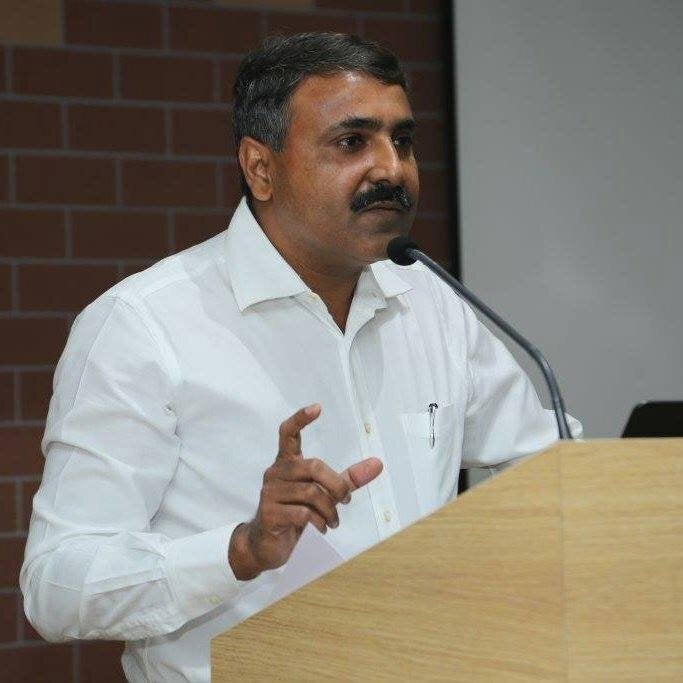 When you tendered your resignation, did you face any resistance from your colleagues? Did they try to stop you?
See, there is always a pressure from colleagues, your seniors, your juniors, your friends and family. But it is purely individual choice and decision.
Narendra Modi was a rally recently and he said, people who are rioters can be identified by their clothes. As someone who has worked in the police force for 22 years, how do you feel about the PM making such statements as a Muslim and Indian?
It is purely a political statement. Prime Minister Narendra Modi is the Prime Minister of India. He is not the Prime Minister of one state, he is the PM of the whole nation. He is not the Prime Minister of the Hindus, or some other community, he is PM of all the communities. If the students are doing something out of anger or apprehensions, the Modi government should initiate a dialogue with them. And not use aggression, and not issue such political statements.
What is your future plan?
I will devote my time to opposing this Act. Wherever there are peaceful and democratic protests, I will support them. I will help the people opposing this in the force. Then I will study and decide what to do.