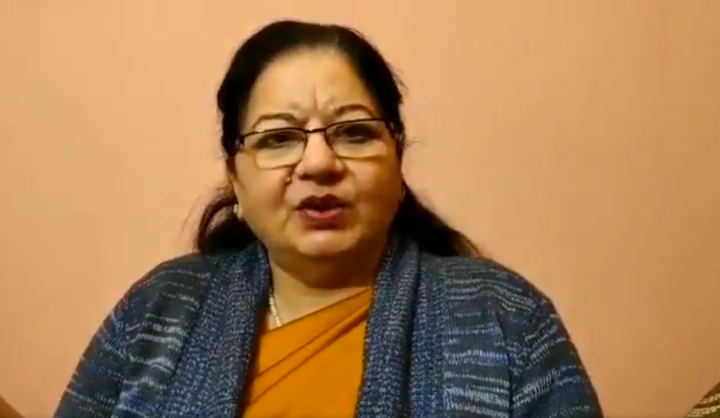 After a night of police brutality where students of the Jamia Millia Islamia University were assaulted and detained at new Delhi's Kalkaji Police Station, vice chancellor of the university Professor Najma Akhtar has in a video message condemned the police crackdown and called it "barbarism".
Akhtar said, "I am deeply hurt by the barbarity with which the police treated my students. The police entering the library and lathicharging innocent students who were studying is not acceptable to me."
Akhtar told her students that she stood by them. "You are not alone in these difficult times. The entire Jamia community is with you. Don't be disheartened and don't believe in rumours. At Jamia we stand united and we will remain united."
Akhtar said she will raise the issue at the highest level possible and ensure action is taken.
Sunday evening saw a violent crackdown by the Delhi police on the Jamia Millia University students who were protesting against the Citizenship Act. Reports say police entered the campus without permission and fired tear gas shells at students in the library.
A university official told Scroll.in that the police also beat up staff members and students.
Waseem Ahmed Khan, chief proctor of Jamia Millia Islamia University had told ANI, "Police have entered the campus by force, no permission was given. Our staff and students are being beaten up and forced to leave the campus."
Videos showed several students being martched outside the campus with hands in the air and then take to the Kalkaji police station.
The report in Scroll.in also reported that some students reported that some women students were sexually assaulted by the police.
Popular in the Community