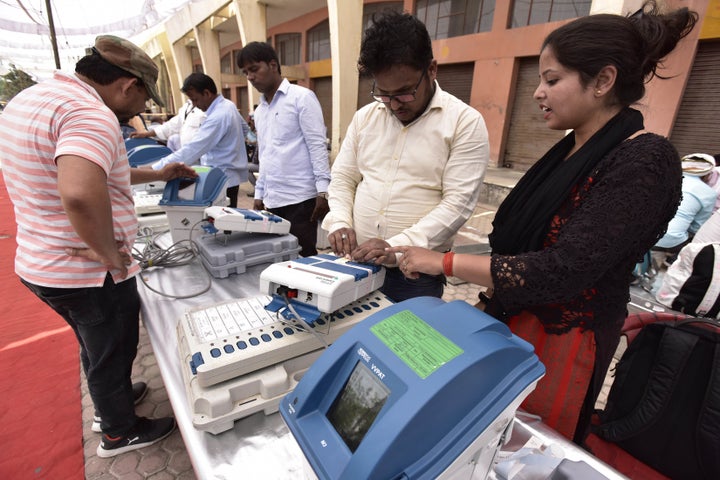 A Jana Sena Party candidate was arrested in Andhra Pradesh on Thursday for damaging an Electronic Voting Machine, IANS reported.
Police say Madhusudan Gupta threw the EVM on the floor of a polling station in the Guntakal Assembly constituency because he was angry with the polling staff that the names of the assembly and Lok Sabha constituencies had not been displayed properly. He was arrested immediately, according to the report.
Andhra's 175-member state assembly and 25 Lok Sabha seats in the state went to polls on Thursday in the first phase of the 2019 general elections.
In Guntur's Vinukonda, angry voters damaged a disfunctional EVM.
Upset over delayed voting due to EVM trouble, CM Chandrababu Naidu has said that he will file a review petition on counting of VVPAT slips.
In many places in Andhra Pradesh, EVMs had glitches resulting in some delay in polling, an official told PTI.
Technical teams were on the job to rectify the defects and enable polling, he said.
There are a total of 3,93,45,717 registered voters in the state, including 1,94,62,339 male, 1,98,79,421 female and 3,957 transgenders. Of the total, 10.15 lakh are first-time voters in the age group 18-19.
As many as 2,118 and 319 candidates are in the fray for 175 Assembly and 25 Lok Sabha seats respectively.