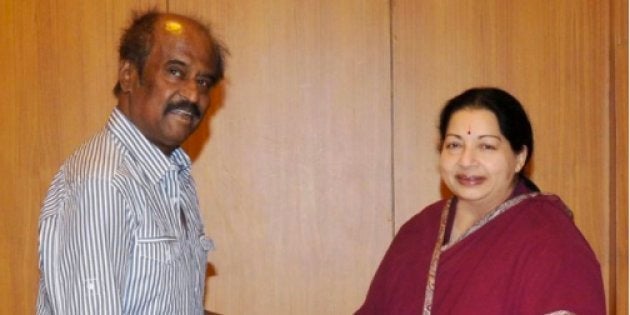 NEW DELHI -- The death of Tamil Nadu chief minister J Jayalalithaa, addressed as Amma, on Monday night at Apollo Hospital in Chennai has left the entire nation in grief and pain.
As soon as the announcement was made, condolence and tributes for the veteran actor-turned-politician started pouring in, not only from politicians and supporters, but also from the entire film fraternity.
From Rajinikanth to Amitabh Bachchan to Shah Rukh Khan, all took to their respective Twitter handles to pay tribute to the late "bold leader."
"Not only Tamil Nadu, but the entire India has lost a bold leader. I pray the Almighty for the peace of soul to our honourable Chief Minister," tweeted Rajinikanth.
"Deeply grieved at the passing of Jayalalita ji... a strong woman... Jayalalitha ji (is) the only chief minister of a state that celebrated 100 years of Indian Cinema .. from all regions .. most admirable," wrote Big-B.
SRK shared, "Sad to hear of the passing away of Jayalalithaaji. May her soul rest in peace."
"#RIPAmma. The end of THE most inspirational era of Tamil Nadu Politics. You leave behind a vast vacuum. #IronLady. #Shattered #empty #darkday," tweeted Dhanush.
"TN loses one of its greatest leaders and bravest women- deeply saddened by this great loss - words cannot express," wrote Shruti Haasan.
"A good heart has stopped beating, a good soul ascended to heaven. You were an inspiration to many . RIP #amma . #jayalalithaa ji #respect," tweeted Hansika Motwani.
"I remember my father speaking with great respect and fondness whenever he spoke of Jayalalitha Ji/May her Soul rest in peace," wrote Nagarjuna Akkineni.
"Very upset to hear about Jayalalitha's passing away. She was strong, had tremendous will power and carved a special niche for herself in politics," tweeted Hema Malini.
'Rang De Basanti' fame actor Siddharth "It is the end of an era! Arguably the most unparalleled daughter of Tamil Nadu... #RIP #PuratchiThalaivi Honbl. Chief Minister #Jayalalithaa."
"Heartbroken at Amma's passing. A great lady who led us wth strength, vision, compassion n love. You left us too soon amma RIP #Jayalalithaa," wrote Gautami.
"We have lost a people's leader, deeply grieved..!! #Ripamma #Ironlady," tweeted Suriya Sivakumar.
Ram Gopal Varma shared, "The only time ever I went to a award function..Receiving from the one and only Amma, the best director award for Kshana kshanam."
"RIP #Amma, You are our inspiration, greatest CM in many ways. You will always be remembered," tweeted Prabhudeva.
"CM Jayalalithaa still lives in millions of heart. A politician with the soul of an artiste. May your soul rest in peace," wrote Kailash Kher.
Amma will be cremated will full state honours at Marina beach today at 4:30 pm.
Meanwhile, a seven-day state mourning has been declared from Tuesday morning to mourn the death of the beloved five-time chief minister and a three-day holiday has also been announced for educational institutions in Tamil Nadu.
The Central Government has also declared one-day mourning today.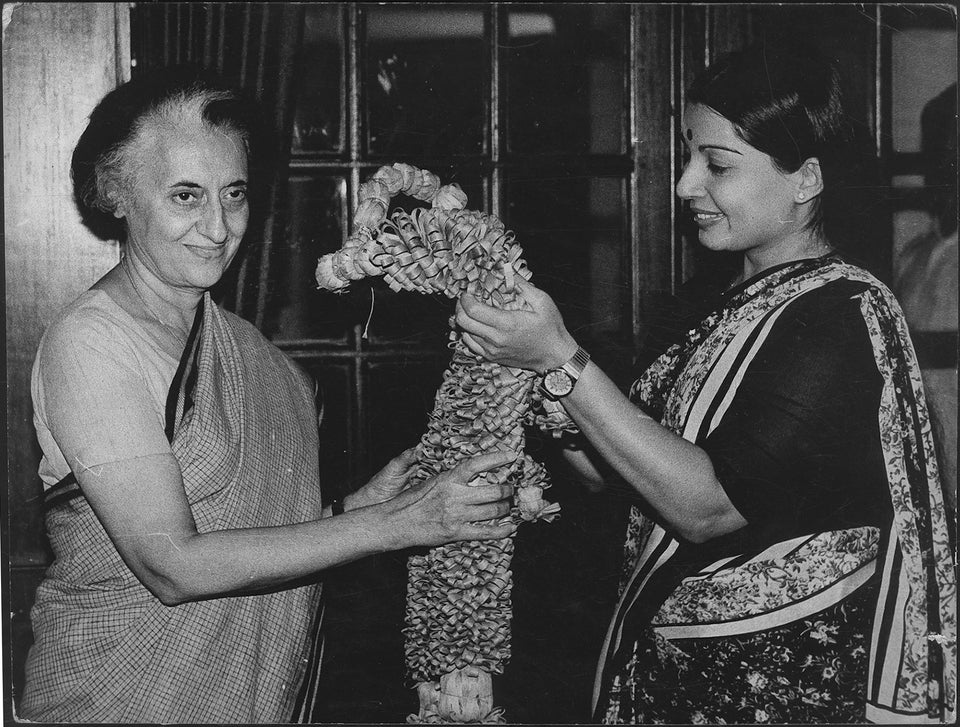 Rare Photos Of Jayalalithaa You May Have Never Seen Before