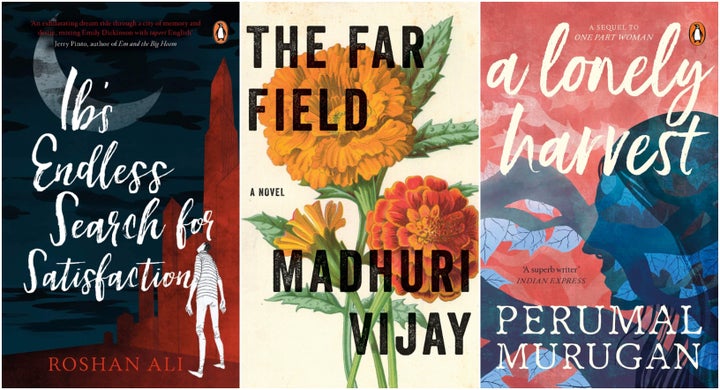 The shortlist for the JCB Prize for Literature 2019 was announced on Friday and six novels (including Perumal Murugan's twin sequels to One Part Woman) have been selected to be in the running for India's richest literary prize. The winner will be announced on 2 November.
Pradip Krishen, chair of the 2019 jury, said that these novels address the many specific difficulties of living a life in Indian society.
"With a combination of lyricism and humour, the five novelists portray characters who are at odds with their — very different — worlds.
"Their private struggles help illuminate larger themes, including patriarchy in rural southern India, religious and political conflict in Kashmir, and social and sexual marginalisation in eastern India," he added.
1. Ib's Endless Search for Satisfaction, Roshan Ali
2. There's Gunpowder in the Air, Manoranjan Byapari, translated by Arunava Sinha
3. Trial by Silence and A Lonely Harvest, Perumal Murugan, translated by Aniruddhan Vasudevan
4. My Father's Garden, Hansda Sowvendra Shekhar
5. The Far Field, Madhuri Vijay
The JCB Prize for Literature, which was launched last year, aims to "enhance the prestige of literary achievement in India, and to create greater visibility for contemporary Indian writing."
The award is presented to a "distinguished work of fiction by an Indian author".
Each shortlisted author receives Rs 1 lakh and the winner receives a further Rs 25 lakh. An additional Rs 10 lakh is awarded to the translator if the winning work is a translation.
Malayalam author Benyamin's Jasmine Days, translated into English by Shahnaz Habib, won the prize in 2018.