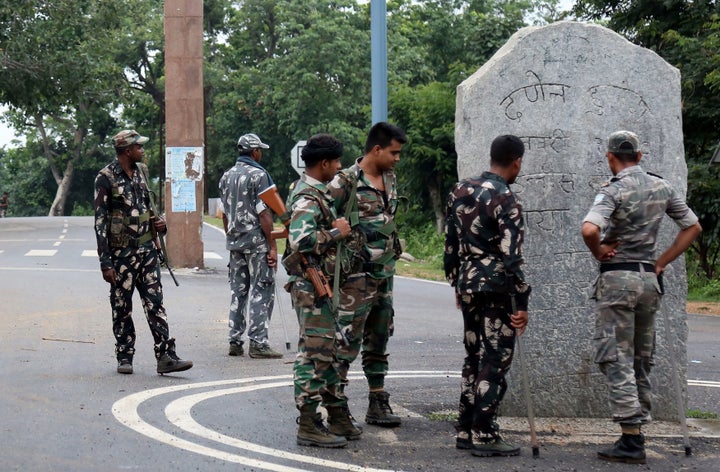 The Jharkhand police has filed FIRs against more than 10,000 Adivasis in the Khunti district of the state for participating in the Pathalgadi movement against the government for their land rights, Scroll.in reported on Tuesday.
Supriya Sharma reported that 19 FIRs were lodged between June 2017 and July 2018 that accused 11,200 of disturbing public order, while 14 FIRs accused more than 10,000 people of sedition under Section 124A in the Indian Penal Code.
The report said that the number of people charged with sedition could possibly be higher since Scroll only had access to 19 FIRs and there could be more. The problem started, it said, when slabs of stones, with sections of the Constitution granting special autonomy to the Adivasis, appeared in villages of the Khunti district in 2017.
Jharkhand is set to go to polls in five phases beginning 30 November.
Read the entire Scroll.in story by Supriya Sharma here.