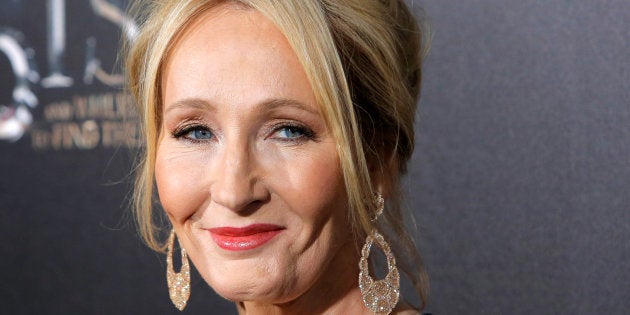 JK Rowling, one of the internet's sanest voices, a writer who has consistently been a vociferous champion of women's rights and social equality, recently broke her silence on a controversy that has shadowed her for a while now – the casting of Johnny Depp as Grindelwald in Warner Brothers' Fantastic Beasts series.
For those not in the know, in 2016, Depp's personal life took a tumultuous turn as his then wife, actress Amber Heard, accused him of physically and verbally abusing her during the course of their nearly 4-year-long relationship. In May 2016, she filed for divorce, even providing photographic evidence of physical assault, after Depp struck her face with a cellphone.
Heard's friend, iO Tillet Wright, who witnessed the violence first-hand, in an essay for Refinery 29, wrote, 'The reports of violence started with a kick on a private plane, then it was shoves and the occasional punch, until finally, in December, she (Heard) described an all-out assault and she woke up with her pillow covered in blood. I know this because I went to their house. I saw the pillow with my own eyes. I saw the busted lip and the clumps of hair on the floor."
In her sworn court declaration, Heard stated, "Johnny has a long-held and widely-acknowledged public and private history of drug and alcohol abuse. He has a short fuse. He is often paranoid and his temper is extremely scary for me as it has proven many times to be physically dangerous and/or life-threatening to me."
After their divorce, Heard and Depp issued a statement, which Heard re-posted after Rowling' wrote her defense of Depp.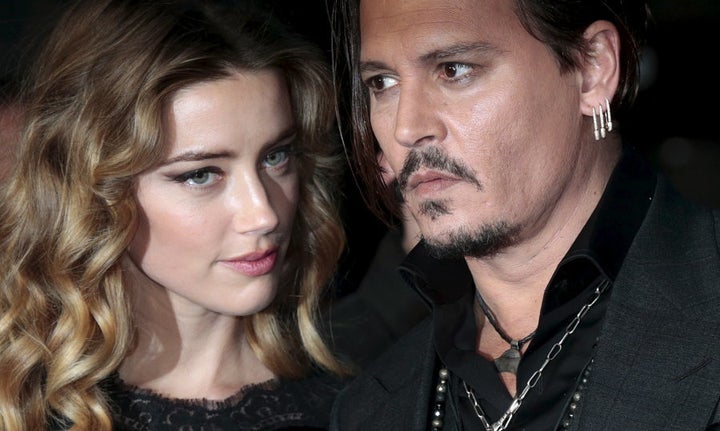 After Heard's claims dominated the news cycle, Potter fans expressed genuine concern about the casting of Depp in the Fantastic Beasts franchise. Rowling, until now, had maintained a stoic silence on the matter even as her Twitter feed was cluttered with fans expressing a desire to get him removed. Rowling never said a word. In fact, when one Twitter user, @hobbitlindsey, questioned Depp's participation in the movies and Rowling's silence on the controversy, she was blocked by the author, a rather uncharacteristic move.
As someone who has never shied away from engaging politically (she was a vocal critic of Brexit and routinely calls out Trump) or shaming sexist trolls, haters, bigots, xenophobes, and body-shamers, Rowling's meek defense of Depp is uniquely disappointing, convenient and inconsistent with her fiercely liberal and progressive worldview.
Here's Rowling's complete statement: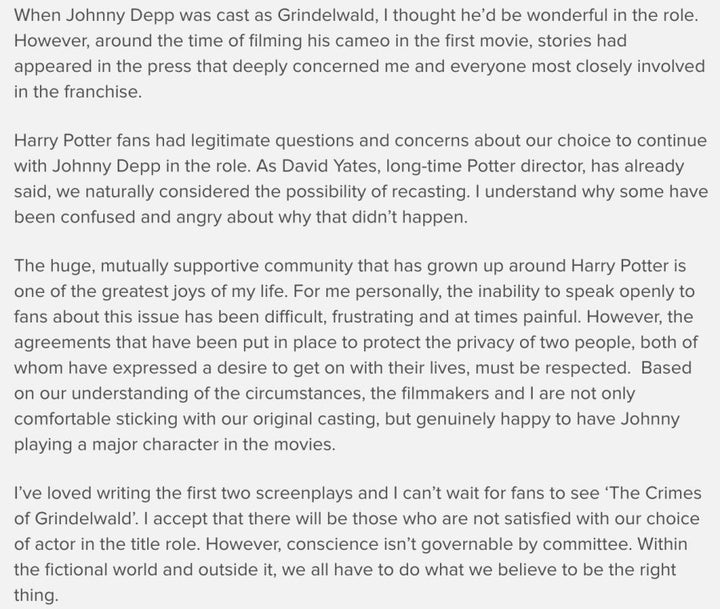 As we've seen, in a post-Weinstein era, there's a significantly higher consciousness of the effects and implications of male violence and sexual abuse. At least in the entertainment industry, (Al Franken may have grudgingly resigned but don't forget accused paedophile Roy Moore is still running for Senate and Donald Trump is still the President of the United States), there's a legitimate reckoning as more and more women come forward to share stories of abuse and an increasing number of powerful men face very real consequences for their past actions.
In that context, Rowling's statement, where she asserts that she's 'not only comfortable sticking with our original casting, but genuinely happy to have Johnny playing a major character in the movies' is a massive setback for what feels like a legitimate and much-needed revolution. When she says, she's 'genuinely happy' with her choice, she has chosen to disbelieve a woman who suffered violently at Depp's hands. When she selectively quotes Heard on having expressed a desire to 'move on,' she's consciously ignoring the part where Heard wrote that 'neither party made false accusations.'
It's one thing to call out perpetuators of abuse when there's nothing personally at stake, but quite another when there are serious financial as well as social ramifications.
It's one thing to call out perpetuators of abuse when there's nothing personally at stake, but quite another when there are serious financial as well as social ramifications. The women who came forward to share their stories risked all of that, and much more, and Rowling's support of Depp belittles their courage and insidiously stifles their collective voices.
It also delegitimizes their struggle.
Rowling, in the past, has made her position clear on Weinstein, although not directly.
On 11 October, she quote tweeted a tweet from Trump's Former Deputy Assistant, Sebastian Gorka, where he said, 'THINK: If Weinstein had obeyed @VP Pence's rules for meeting with the opposite sex, none of those poor women would ever have been abused.'
(Pence's rules for meeting with women is to never do it alone)
Rowling responded to it, saying, "If the only thing preventing a man committing sexual assault is the presence of witnesses, he's too dangerous to be at liberty."
But calling out a sexual predator when there are no real financial or legal consequence to you is far easier than calling out an abuser, whose inclusion or exclusion, directly affects your economic advancement.
Times such as these are the true test of how far you can go to defend your ideals and more importantly, how consistent your actions are with your projected ideals. A moral dilemma such as the one Rowling faced -- to choose between perceived commercial gains or take an ethical stand -- reveals if she believes in championing causes or it's mere lip-service/a PR exercise.
Today, Rowling is in a position of power, where she can influence the decision of a mammoth studio to get Depp dropped and replaced with another, a more credible A-lister – if that's one of the reasons to continue having him in the film. By doing so, she could've set perhaps the most solid example, after Kevin Spacey's firing from one of Netflix's top-performing show, House of Cards, and emboldened the efforts of several hundred women who still fear calling out their aggressors for the fear of sabotaging their careers.
And if Netflix can act, why can't Warner Bros? And it's not just Netflix, it's a whole lot of corporate giants who're part of the awakening.
Why should Depp be absolved of his transgressions and continue to be recruited in top projects? Especially when the degree of his transgressions is much severe, the timing of the event recent, and the the evidence, overwhelmingly clear?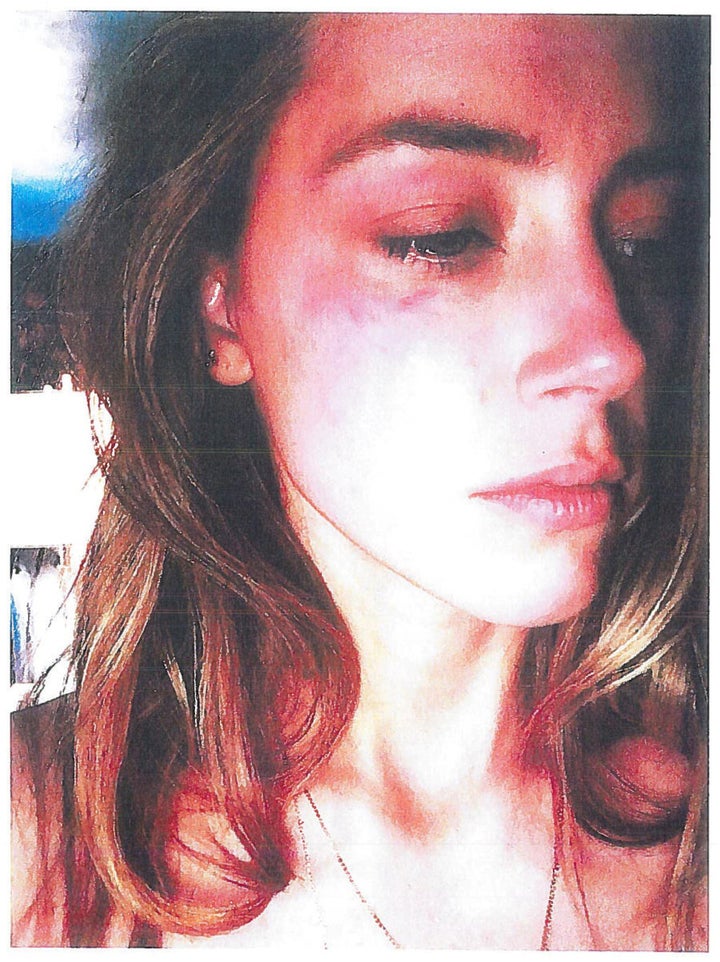 We need men to realise that there are consequences, economic, social, legal and otherwise. Society doesn't owe these men rehabilitation, that's their and their battle alone. And what it definitely doesn't need to do -- like Rowling's decision quite actively has -- is to enable their economic advancement and contribute in refurbishing their image by consciously glossing over their very serious moral and potentially legal offenses.
Now, more than ever before, we need this reckoning to continue. To win. To validate the difficult truths of all those women who suppressed traumatic memories with unimaginable courage and risked re-traumatization by choosing to open up.
And Rowling, along with us, let them down too.
It's deeply wounding to be disappointed by somebody you've idolized. It not only saddens you, it thwarts your little reservoir of idealism. It's disenchanting when your heroes leave you with a profound sense of betrayal. But perhaps we need to shift our idea of what constitutes a hero, just like we have of what definitely doesn't constitute one.
A hero cannot be a projected version of our collective fantasies, who we, as hopeful followers and worshippers of literature and cinema, put on a pedestal they never signed up to be put on.
A hero cannot be an armchair hashtag activist.
A hero has to be one who champions causes, uses all the tools available to them to enable social change, and calls out a bully, a harasser, a predator, even if it comes at a commercial disadvantage.
For a writer who made an incredible career by authoring a story about a boy who survived abuse, it's heartbreaking to see Rowling defend a man, who, in all likelihood, perpetuated it.
For all its magic, the Harry Potter universe, primarily, is built on the premise of standing up to bullies.
Sadly, it's author today is complicit in encouraging one.
As the great wizard Dumbledore once said, "Dark times lie ahead of us and there will be a time when we must choose between what is easy and what is right."
For now, we know the choice Rowling made. It's a choice she'll have to live with.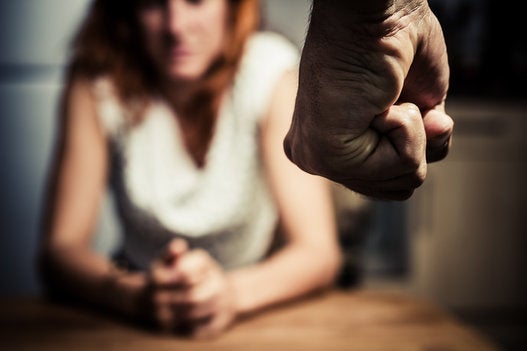 30 Shocking Domestic Violence Statistics