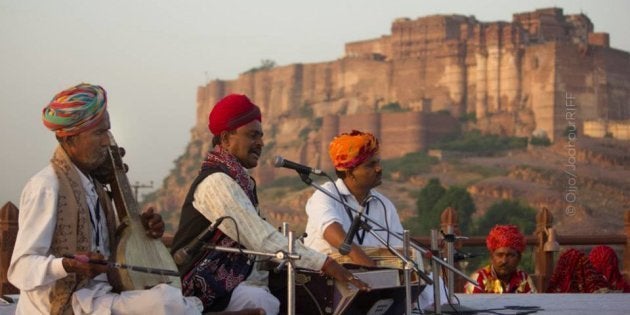 Five years ago, Australian roots artiste Jeff Lang flew down to India for a musical residency at Jodhpur's Mehrangarh Fort. He met Asin Khan Langa, a master of the rare string instrument Sindhi sarangi, Bhungar Khan Manganiyar, one of Rajasthan's best players of the wooden percussion instrument khartal, and tabla player Bobby Singh. The resulting collaboration led to the formation of the musical group Maru Tarang, a name that literally means "ripples of the desert".
Maru Tarang was brought together by the organisers of the Rajasthan International Folk Festival (RIFF). Its fusion of two musical traditions is one of the best examples of what the festival has achieved as a platform for Rajasthan's folk musicians to showcase their talent and connect with roots musicians from around the world.
After travelling and performing all over the world, Maru Tarang returns to Jodhpur, the place where it all began, for the ninth edition of the festival. Like every year, the five-day festival will be held on the harvest festival of Sharad Purnima, at the historic Mehrangarh Fort. This year, RIFF is being organised from 13 to 17 October and will see the participation of around 300 Rajasthani folk musicians and international artistes. The concerts start at dawn and last through the night.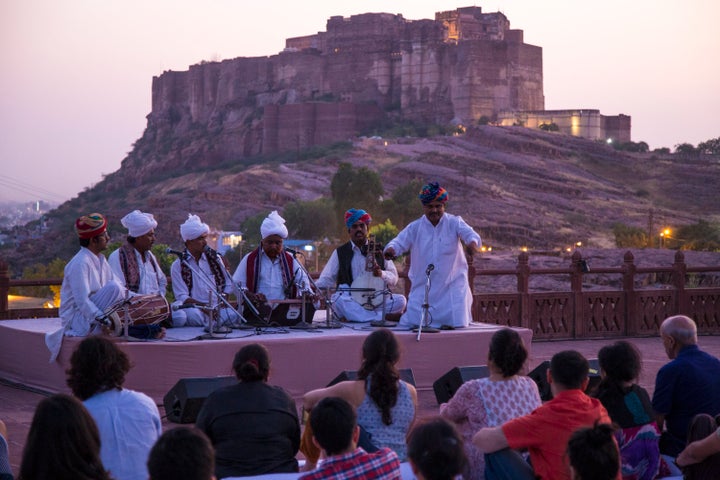 "As we enter our 10 year, we feel really confident that we can continue to innovate and experiment and bring about the best that Rajasthani folk has to offer," festival director Divya Bhatia said, "along with some of the most exceptional artists of the world."
In the last decade, the festival, which is patronised by Sir Mick Jagger, has seen performances by Grammy award winners such as Wouter Kellerman and Yossi Fine. This year however, RIFF is returning to its roots. A special segment called "Living Legends" will focus on maestros from four different musical traditions of the region, whose work has been rarely seen or heard before. They include Lakha Khan Manganiyar and Kadar Khan Langa (Sindhi sarangi and vocals), Pempa Khan Manganiya (shehnai and murli) and Sawan Khan Manganiyar(Sufi).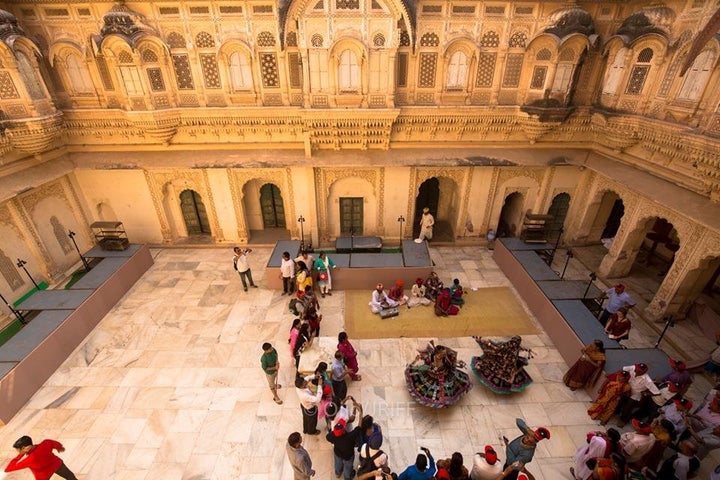 RIFF 2016 will also focus on the storytelling forms of the region, such as the Chand recitation style, as well as the stories found in folk music, It will also introduce a section on Rajasthani wind instruments such as algoza, narh, shehnnai and murli. The international acts include Hungarian band Sondorgo, French vocalist Davy Sicard, the Brazilian instrumental band Bixiga 70, and Australian percussionist Ben Walsh, who will collaborate with Rajasthani musicians on the dholak, khartal, morchang and dhol, in a special moonlit concert.
Popular in the Community