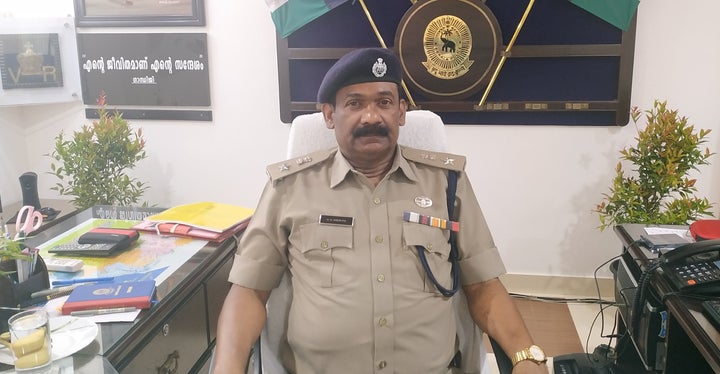 KG Simon, the Kozhikode Rural Superintendent of Police, who is heading the investigation into what has been called the Kerala serial murders, was a busy man on Saturday. He started the day by meeting a high-profile visitor at his office in Vadakara town: Loknath Behera, the state police chief, who had come to discuss the investigation strategy for the case of Jolly Joseph, the 47-year-old woman suspected of using sodium cyanide to kill her husband Roy Thomas and five other family members over a period of 14 years in a small village called Koodathayi.
After the meeting with Behera, Simon then held discussions with the inspector general of police and four IPS officers. At the end of the day, he sat down with HuffPost India for an in-depth conversation about the case.
The case, which has kept people inside and outside Kerala hooked with its sensational revelations and daily leaks, poses a stiff challenge to 59-year-old Simon, who will retire next year.
But a conversation with him indicates that the police's case is centred primarily around suspicion, circumstantial evidence and the confessions of Joseph and the two other accused, which may not hold up to court scrutiny. The law says that confessions made in police custody are admissible in court only if recorded before a magistrate. Even as many media reports make it seem like the case is watertight, there appear to be several missing links.
Six deaths, one suspect
Simon said it was pure luck that led him to the case. In August, an online petition to the Kerala Crime Branch filed by Rojo Thomas, raising doubts about the death of his brother Roy in 2011, landed on Simon's desk. Rojo, who lives in the United States, attached a copy of a post-mortem report that pointed to the presence of sodium cyanide in Roy's body. Despite the report, the police had, eight years ago, ruled that Roy died of "natural causes".
"The post-mortem report mentioned cyanide," Simon said. "It was our responsibility to investigate how cyanide reached a home in rural Kozhikode."
Sodium cyanide is a fast-acting poison. Ingesting even a small amount blocks oxygen flow and can cause death, with vomiting and coma as common symptoms. According to Simon, it costs Rs 1,500-2,000 a kg.
The investigation led Simon to five other deaths that roused his suspicions – Roy's mother Annamma Thomas in 2002, his father Tom Thomas in 2008, his uncle Manjadiyil Mathew in 2010, Alphine Shaju, the two-year-old daughter of Roy's cousin Shaju Skaria, in 2014, and Alphine's mother Sily Shaju in 2016. The police say all five showed signs of sodium cyanide poisoning. They believe the suspected murders were committed by Joseph, who was married to Roy for 14 years and is now Shaju's wife.
Joseph was arrested on October 5, a day after the police exhumed the remains of Annamma, Tom, Mathew, Alphine and Sily from the local cemetery. The forensic examination is yet to be conducted.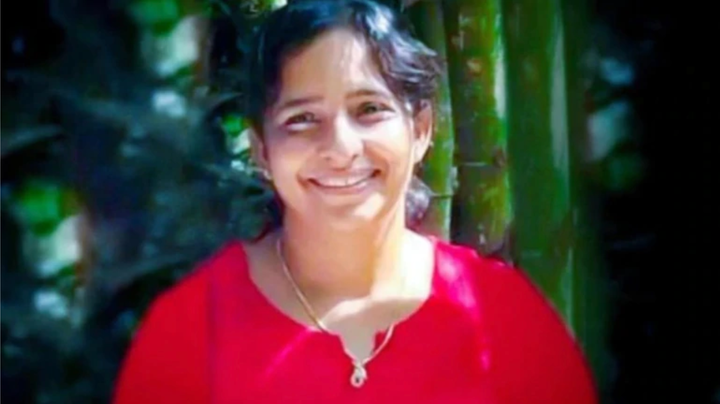 Simon said the police zeroed in on Joseph after catching her lies. Joseph claimed Roy had fainted in the bathroom of their home and died of cardiac arrest. She also said he had not eaten before his death. But the post-mortem report showed traces of food in his stomach. "We wanted to know why she lied," said Simon.
They grew more suspicious when they "realised she had lied about her place of employment," Simon added.
Joseph, a commerce graduate, had told her family and neighbours she was a BTech graduate who taught at the National Institute of Technology, 20 km away from her house. "NIT officials inspected their employment records starting 2000 and reported back that no one by that name was ever employed in the institute," Simon said. He added that Joseph also refused to take a polygraph test when first called in for questioning—these can only be administered with the consent of the accused, and cannot be considered "confessions", but Joseph's denial added one more twist to her media trial.
There were "eyewitness statements" as well. "We heard from witnesses, including relatives and neighbours, that Annamma, Tom, Mathew, Alphine and Sily had vomited, experienced respiratory congestion and fainted before they died," Simon said. "The symptoms were similar in Roy's death. This led us to the conclusion that the other deaths were also caused by cyanide poisoning."
But was all this enough to convince the police that Joseph was their prime suspect? It all came down to "suspicious behaviour," explained Simon. "We did not consider any other suspects because there was no reason to," he added.
"In all the cases, Jolly was the only person who was around during the time of death. This led us to suspect her more than anyone else."
Simon had more examples of Joseph's "suspicious behaviour".
"When we started investigating, Joseph approached her husband's family and their friends, asking them to withdraw the case. She tried to convince the parish priest [of her church] that the bodies should not be exhumed, citing religious reasons. This raised further suspicion and we had enough on her to make the arrest."
After her arrest, Joseph admitted to all six murders—but later retracted her confession of having killed Alphine, Simon said. He explained the motives behind her actions: "According to her confession, Jolly killed Annamma to gain control of the household affairs and accounts. Tom Thomas was killed because he decided to give his property away to his other two children. Manjadiyil Mathew was killed because he suspected Roy's murder. Sily was killed because Jolly wanted to marry Shaju."
According to the police, Joseph's call records led them to the other two accused—MS Mathew, a jeweller and relative who procured the sodium cyanide, and Prajikumar, a goldsmith who supplied the poison. "When we questioned Prajikumar, he made a call to Mathew and we found the link," said Simon.
The two men have admitted to supplying Joseph with sodium cyanide, the officer said.
Simon said the police have filed six first information reports and set up six teams to investigate each case.
While the police seem confident of finding more evidence against Joseph, it may be easier said than done. Kerala DGP Behera admitted as much, saying that "It will be difficult to gather scientific evidence."
Simon, too, said that a three-day evidence collection drive last week, during which Joseph was taken to the alleged murder spots, had resulted in "nothing identifiable" being found. "We found two bottles that contained a powder [in Roy's ancestral home where Joseph still lived]," he said. "We have not sent the bottles for testing, though we suspect they contain sodium cyanide."
Two weeks since Joseph's arrest, some aspects of the case have already come into question. Reports now say that, contrary to Joseph's first confession that she killed all six people with cyanide, Annamma died of "pesticide poisoning", with cyanide nowhere in the picture. It is not clear whether the police initially missed this detail, or if Joseph revised other parts of her earlier confession.
The police are also yet to reveal the details of their investigation into Shaju Skaria, whom Joseph married in 2017. HuffPost India reported on October 10 that Shaju had overruled doctors to refuse a post-mortem examination of his first wife Sily in 2016. He had similarly refused an autopsy for his daughter in 2014. The police called Shaju for questioning several times, twice along with his father Skaria, the younger brother of Tom Thomas.
"Skaria and his son Shaju Skaria may not be as innocent as they claim to be," said Simon. "Jolly has confessed to revealing details of the murders to Skaria."
When asked why Joseph would confide in her father-in-law, Simon declined to comment. Skaria told HuffPost India earlier that he had no knowledge of the crimes.
The police are also yet to find where Joseph went when she claimed she was teaching at NIT.
"We found she would go to the nearby town, any marketplace, a beauty parlour and a church," Simon said Joseph told the police. But the police have not yet found witnesses placing her at these spots. Suleikha Majid, the owner of the beauty parlour, said in her statement to the police that Joseph came to her parlour for cosmetic treatment but was not a frequent visitor.
Simon also had no answer to why Joseph, who was aware of the investigation since September, would leave two bottles allegedly containing sodium cyanide in her home for the police to find when they searched for evidence. "The matter is under investigation," he said.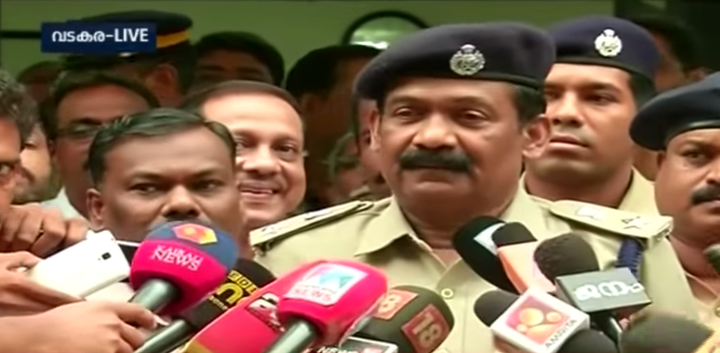 While the tantalizing leak of confidential details is helping to maintain the suspense essential for media hype, it does not always help the prosecution's case in the courts, an experienced criminal lawyer who has studied similar cases told HuffPost India.
"None of the confessions to any police officer will be admissible in court," said B. Raman Pillai, who practises at the Kerala High Court. "If the confession is to a third party other than a police officer, it could be admitted in court."
When HuffPost India asked Simon if this is why the police claim that Joseph confided in Skaria, he refused to comment.
Even if Joseph did confess to Skaria, the missing links will still hurt the prosecution's case, Pillai said. "Circumstantial evidence can be admissible only if they form a neat interlinking chain," he added. "If any of the links are missing, it will be difficult for the prosecution to establish the case."
The recovery of items mentioned in the confession, for instance, is important. "Even if the co-accused confessed they provided the article for murder, the police should be able to make a recovery of the said item," the lawyer explained, "And only that part of the confession that speaks of this recovered item will be admissible in court."
While the gaps remain, the buzz around the case is getting louder. Last week, relatives of Tom Thomas accused Joseph of involvement in the deaths of two young men in their families—Vincent, who died in a motorcycle accident in 2002, and Suneesh, who reportedly committed suicide in 2008. Meanwhile, Simon's office remained busy with 15 IPS officer trainees coming in over the weekend "to study the serial murder case".