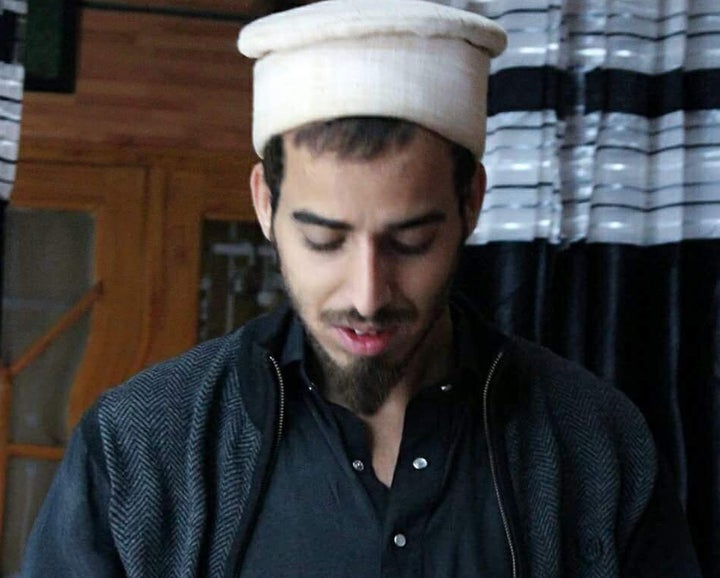 HYDERABAD, Telangana — When Qazi Shibli, a 29-year-old journalist in Kashmir, left his home in Anantnag on 25 July, he was wearing his most comfortable clothes—saggy trousers and an old T-shirt. He didn't have any money on him because he was just walking to the nearby police post in Sherbagh after being 'informally' summoned by the police through a friend.
Shibli, the editor of a website called The Kashmiriyat, had done this drill many times before. In Kashmir, police enquiries are routine and most people oblige, fearing home raids otherwise.
But Shibli never came back home. His disappearance, more than a week before the Modi government's surprise revocation of Kashmir's special status, was among the first of thousands of such accounts that would follow. The government has refused to say how many Kashmiris have been arrested since August 5 this year, but media reports put the number between 2,000 and 4,000.
While a severe lockdown is still in place in Kashmir—mobile and internet services have still not been restored in many places—first-person accounts and ground reports have shown that the situation is far from normal in the state. While the government continues to insist that the restrictions are necessary for security reasons, a team of activists on a fact-finding mission came back with stories of even children being taken away by security forces in the middle of the night.
For traumatized Kashmiris, the arbitrary arrests and disappearances are bringing back memories of the turbulent 1990s, when insurgency was at its peak and security crackdowns were rampant in the Valley.
A month of frantic calls and visits to various police stations and prisons in Kashmir later, Shibli's family now thinks he may be in a prison in Uttar Pradesh, but they still don't have any official confirmation.
Why was he arrested?
Shibli's family says the J&K police has often targeted Shibli and The Kashmiriyat for the 'ideological tone' of the stories published on the website, which was launched in 2017.
According to Qazi Irum, Shibli's sister, three months before his arrest, the police had accused him of publishing 'anti-national' news articles. News reports say Shibli was detained in connection with his tweets on additional troop deployment in Kashmir.
However, a dossier drafted by the police—which reached Shibli's family only at the end of August—lays out grave charges against him, including 'waging war against the Union of India' and 'seceding the state of Jammu and Kashmir from the rest of the country'. It says that he has been booked under Kashmir's draconian Public Safety Act 1978, which Amnesty International once referred to as India's 'lawless law'. This is the same Act that has now been slapped on former CM Farooq Abdullah.
Shibli's personal Facebook account and that of The Kashmiriyat were blocked in July. His Twitter account, however, is still accessible, and shows that he was actively tweeting stories and videos about the alleged excesses of security forces and restrictions due to Amarnath Yatra until his arrest. His family says he was questioned about three tweets in particular at the police station—one of these, from July 2, alleges that traffic in Kashmir was blocked to allow Amarnath Yatris to travel; in another, from a day later, he has shared a video shot in a bus, alleging that security forces barged into a university bus and searched the bags of female college students for ammunition, but found nothing.
"The police allowed us to meet him at first. We used to bring him lunch and dinner. On 1 August, his friend went to the police post to give him lunch and stepped out while Shibli was eating. When he returned after an hour, Shibli was gone," said his brother, Qazi Umair.
From jail to jail
It was at this point that news stopped and rumours took over.
Violating the basic principle of jurisprudence that arrested parties should be produced before a magistrate within 24 hours, the police kept Shibli's family in the dark as they shifted him from one police station to the other. In their attempts to piece together his journey, Shibli's family learnt that from the police post in Sherbag, he was moved to Hiranagar police station and then to the central prison in Anantnag.
On 5 August, police officials told Shibli's family that he would not be released from Anantnag prison anytime soon. They later learnt from repeated enquiries that he was shifted to the Judicial Interrogation Center in the district, even though they were at first told that he had been flown out to Agra. A media report from 8 August says 70 Kashmiris, dubbed 'separatists' and 'terrorists', were flown to Agra. While his family thought that Shibli must be part of this lot, he had actually been shifted to the central prison in Srinagar, they later learnt.
HuffPost India couldn't contact police officials in Anantnag even after repeated attempts. This story will be updated if they respond.
By then, other young men from the neighbourhood, including two of Shibli's friends, had been picked up. Here too, the families found it tough to piece together what happened to them.
"It's when we spoke to other families that it became clear that we have to search for him in Srinagar prison," said one of Shibli's sisters, who did not want to be named.
By then, the curfew and commutation curbs meant that searching for a missing person in Kashmir had become a harrowing task.
It took Shibli's sister three weeks to arrange transport from Anantnag to Srinagar.
"Most families have had to limit their enquiries to the localities they live in because communication and transportation is still restricted here. We were lucky to reach Srinagar in the last week of August," she recalled.
When they reached the Srinagar central prison, they found 50 other families waiting to find out what had happened to their kin. There, an irritated prison officer told them that Shibli had been shifted to the district prison of Bareilly in Uttar Pradesh.
When HuffPost India contacted the prison authorities, they refused to confirm whether Shibli was there or not. However, an officer confirmed that 20 prisoners from Kashmir are in the Bareilly jail.
A for Arbitrary, T for Trauma
Showkat Wani, a human rights and constitutional law expert from Aligarh Muslim University, said that the current situation in Kashmir mirrors the traumatic period 30 years ago, when insurgency revived.
"In the '90s, mass arrests were rampant in Kashmir. People were arrested without warrants. Those arrested were denied the right to legal counsel. Now the same situation prevails as police and security personnel are spreading false and incomplete information on the whereabouts of detainees," he said.
Since August, as the communications clampdown affects the Valley, families have been reliving the horrors of the past.
"It is scary. We still don't know what is going on or when we will get to meet him. Our mother has taken ill," said Qazi Umair.
There is a more tragic personal connection for the family as well. Shibli's father Qazi Nisar was killed in 1994. While the police maintain that Nisar, who was then the Mirwaiz of the south (religious leader), was killed by insurgents, his family holds that Indian security forces killed him.
People in the neighbourhood are traumatised, said Umair, and the only topic of conversation is the missing young men.
As the dossiers drafted by the police began reaching families in the first week of September, the fears have only worsened. The charges levelled against most of the young men are serious and it is now clear that only long-drawn legal battles can ensure their release.
The PSA has given the Indian state, "unbridled power to lock down Kashmir without checks and balances", said Wani.
"Even juveniles are being arrested under PSA, a draconian act which allows police and security forces to detain prisoners without trial for months," he said, asking how, when the telecommunications ban has made it impossible even for families to speak to each other, someone could become a security threat.
While the charges against the arrested are unlikely to be dropped without legal intervention, in the Valley, families are still waiting for the bare minimum information—where are their sons?
"Someone told me that money orders can be sent to prisoners. Is it possible to send Shibli some money, if he is indeed lodged in the prison in Bareilly? We are worried," said Umair.
Popular in the Community