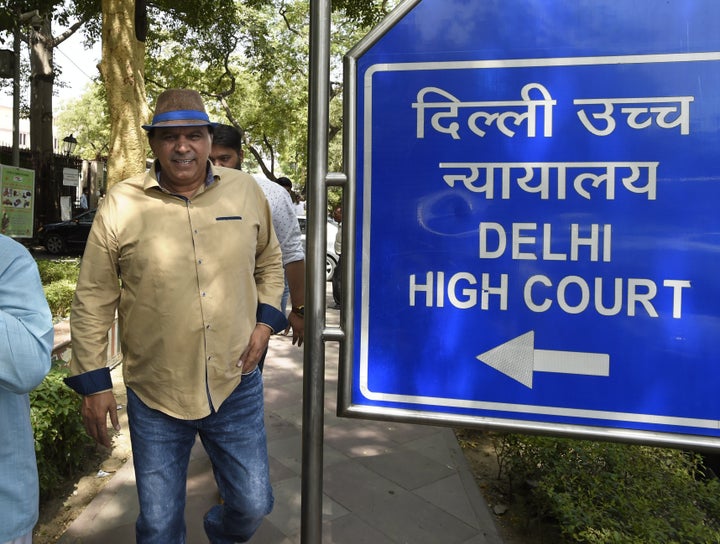 Justice Sunil Gaur, who dismissed the anticipatory bail plea of former finance minister and senior Congress leader P Chidambaram in the INX Media case, retired as a Delhi High Court judge on 22 August and has been appointed as the chairperson of the PMLA Appellate Tribunal.
He is set to take over on 23 September, a day after present chairperson Justice Manmohan Singh retires, The Print quoted a source in the tribunal as saying.
Justice Gaur was elevated to the high court in April 2008 and designated as a permanent judge on April 11, 2012. He began his career in the Punjab and Haryana High Court in 1984 and joined the Delhi Higher Judicial Service in 1995, according to NDTV.
During his tenure, he heard several other high profile cases. He had also passed an order clearing the decks for the prosecution of top Congress leaders, including Sonia and Rahul Gandhi, in the National Herald case, according to PTI.
On Monday, he denied anticipatory bail to Ratul Puri, nephew of senior Congress leader and Madhya Pradesh Chief Minister Kamal Nath, in the AgustaWestland chopper scam.
Other judges have also taken up jobs post-retirement.
-Justice Adarsh Kumar Goel, in July 2018, assumed charge as chairperson of the National Green Tribunal (NGT) after his retirement.
-Justice Rajesh Kumar Agrawal, as The Print pointed out, retired from the apex court on 4 May 2018 and became the head of the National Consumer Disputes Redressal Commission (NCDRC) in June.