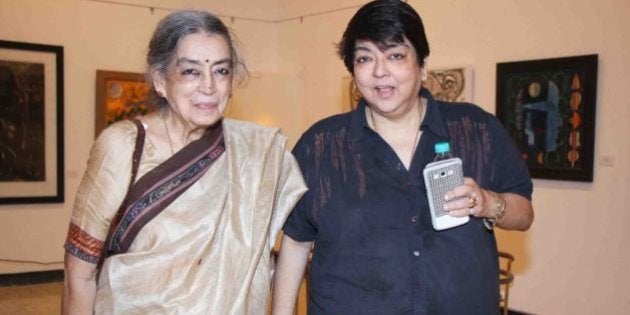 Filmmaker Kalpana Lajmi, 61, is currently undergoing treatment for a malignant tumour on her kidney, reported Mumbai Mirror on Tuesday. However, her struggle isn't a solitary one — the director of films such as Rudaali (1993) and Daman (2001) has been getting heartwarming support, both moral as well as financial, from the film fraternity.
After her long-time partner, noted Assamese poet-singer-composer Dr Bhupen Hazarika, passed away from multi-organ failure in November 2011, Lajmi told Mirror that she was "broke and exhausted". She subsequently kept falling ill every month and, in February, was diagnosed with a cyst on her left kidney after she collapsed and was rushed to a hospital.
While the affected kidney has since been removed, in an operation whose expenses were covered by insurance, Lajmi still faces medical bills totalling a staggering Rs 1.25 lakh per month. These include further tests, medicines, and injections.
However, the industry has been quick and generous with its support. FIlmmaker and Censor Board member Ashoke Pandit has been one of the people at the forefront of this rally. "She called me about a month ago, saying she'd been admitted to Kokilaben [a hospital in suburban Mumbai] and asked me for help," he said, in a phone conversation with HuffPost India.
He contacted members of the Indian Film And Television Directors' Association (IFTDA), a body he presided over for four years, and they immediately donated Rs 50,000 towards Lajmi's medical experiences. He then requested actor Aamir Khan and director Rohit Shetty to see if they could help, and they did: Khan and his wife Kiran Rao have taken care of her expenses for the next six months, while Shetty immediately sent across a cheque for Rs 2 lakh.
Lajmi told Mirror that these contributions have helped get her a "steady flow of cash" that she can use until her insurance kicks in again next year. "By the grace of God and thanks to friends who love and respect me, I'm able to continue with my treatment," she said.
Pandit said that this is par for the course. "You have to stand by people in such times," he said. "I have never been let down by the industry in an hour of crisis. We're all very positive that she'll sail through this nightmare."



Popular in the Community